2018 Golf Passport Members Get 2 Rounds at the Private Perry Park Country Club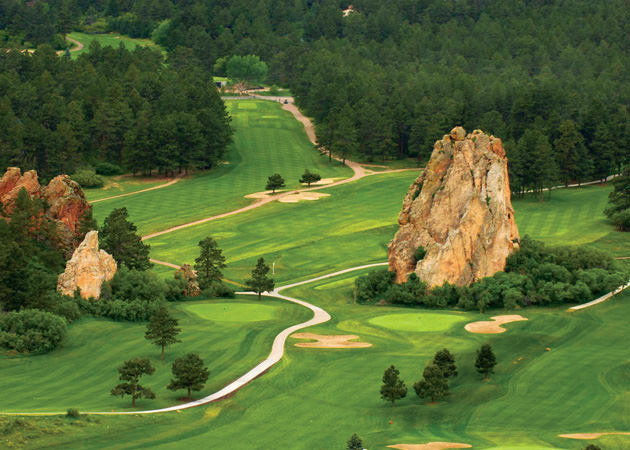 Winner of 10 CAGGY Awards in the last two years, Perry Park Country Club nestles against the foothills of Pike National Forest between Larkspur and Sedalia, threading dramatically through towering pines and soaring red-rock formations.
The most iconic of these sandstone monoliths, the 200-foot-tall Sentinel Rock, dominates the view from no fewer than eight holes on the immaculate Dick Phelps layout. Spanning 4,816 to 7,007 yards, the 48-year-old gem boasts some of the most scenic, challenging and impeccably maintained holes in the state, thanks in no small part to new irrigation systems, fairway upgrades and the only robotically mowed greens in Colorado.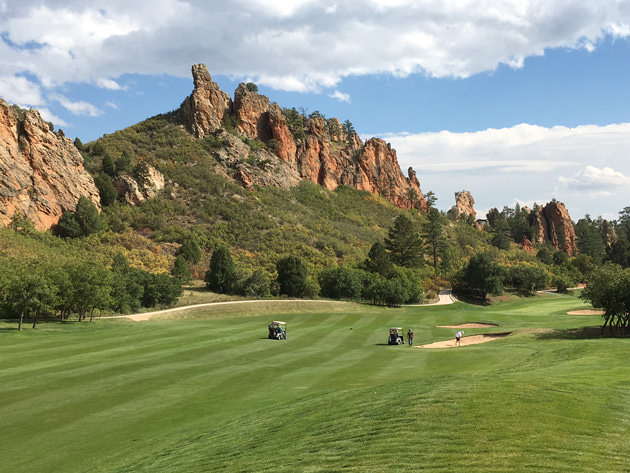 Members and their guests have savored the tranquility of the course since it opened in 1969. They've also enjoyed live music, wine tastings, myriad social events and inspired fare in the vintage 19th-century-styled Manor House with its patio overlooking Lake Wauconda.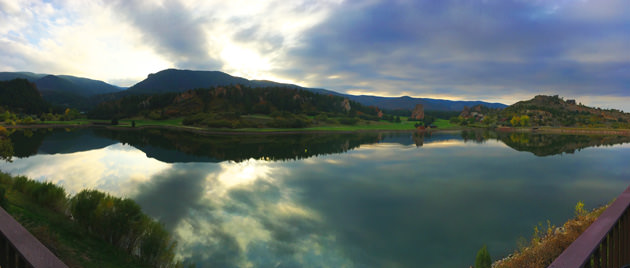 Next year those members will benefit from an assessment-free renovation of the casual dining space, with a newly designed bar and covered deck that blurs the distinction between indoors and outdoors and promises to add even more energy to the après-golf scene.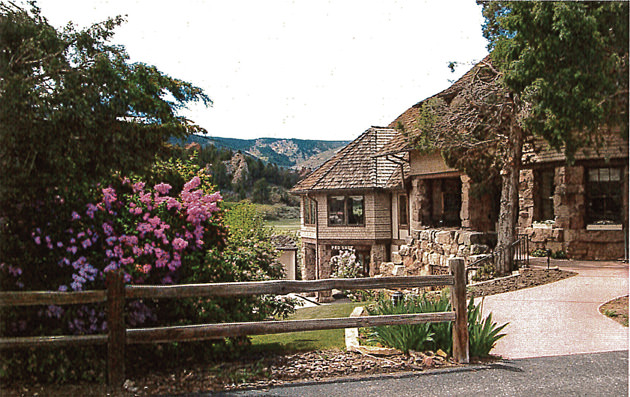 Also next year, in an exclusive arrangement with Colorado AvidGolfer, Golf Passport members can twice delight in this player's paradise for only $79 per round. Play is limited to Tuesdays, Wednesdays and Thursdays after 11:30 a.m., but the afternoon is the magic time when the tee sheet opens up and the sun bathes the fairways, greens and surrounding rocks in stunning hues.
What it doesn't bathe are homes bordering the course. Although the club is part of the Perry Park development, nary a house intrudes on a hermetic playing experience that's equally as blissful whether you walk or ride.
Perry Park's splendid isolation defines it as a true hidden gem. As one member says, "You have to know about this place to find it."
And now that you know about it—and know that you can play there two times with your 2018 Golf Passport—you'll certainly find yourself welcomed by a friendly and appreciative staff and membership that takes pride in the exquisite seclusion of its setting, the uncompromising quality of its golf course and the unique spirit of its community.
For course details or information on club membership call 303-681-3186 or visit perryparkcc.com
Click here to purchase your 2018 Golf Passport Presented by Kaiser Permanente