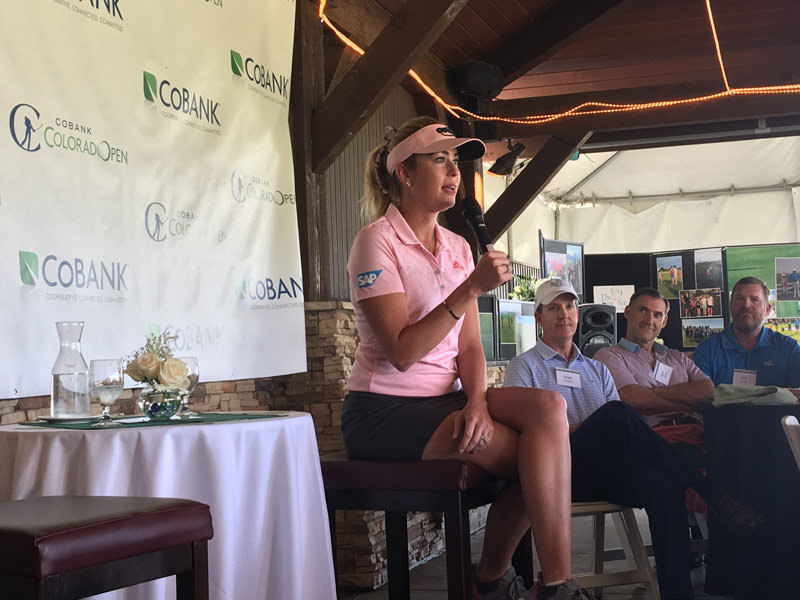 Few players, if any, have been more popular in women's golf for the last several years than Paula Creamer.
The 10-time LPGA Tour winner, 2010 U.S. Women's Open Champion, and 12-year professional veteran (at the age of 30 no less) nicknamed "The Pink Panther" has inspired countless junior golfers with both her competitive success and her affable personality.
Her charm and youthful spirit were on full display Monday at Denver's Green Valley Ranch Golf Club as she hosted a girl's golf clinic presented by CoBank along with The First Tee of Green Valley Ranch in advance of the 2016 CoBank Colorado Women's Open.
Around 250 girls, dressed mostly in pink, attended the clinic and brightened up a gray and windy afternoon as they had a front row seat to listen, watch and learn from Creamer speaking about life on and off the course, her biggest challenges, advice for junior golfers, and the many influences that have shaped her professional career.
"I've been given a platform and to use it the right way is very important to me," Creamer said earlier in the day as she spoke at an Executive Women's Lunch prior to the clinic, also at Green Valley Ranch.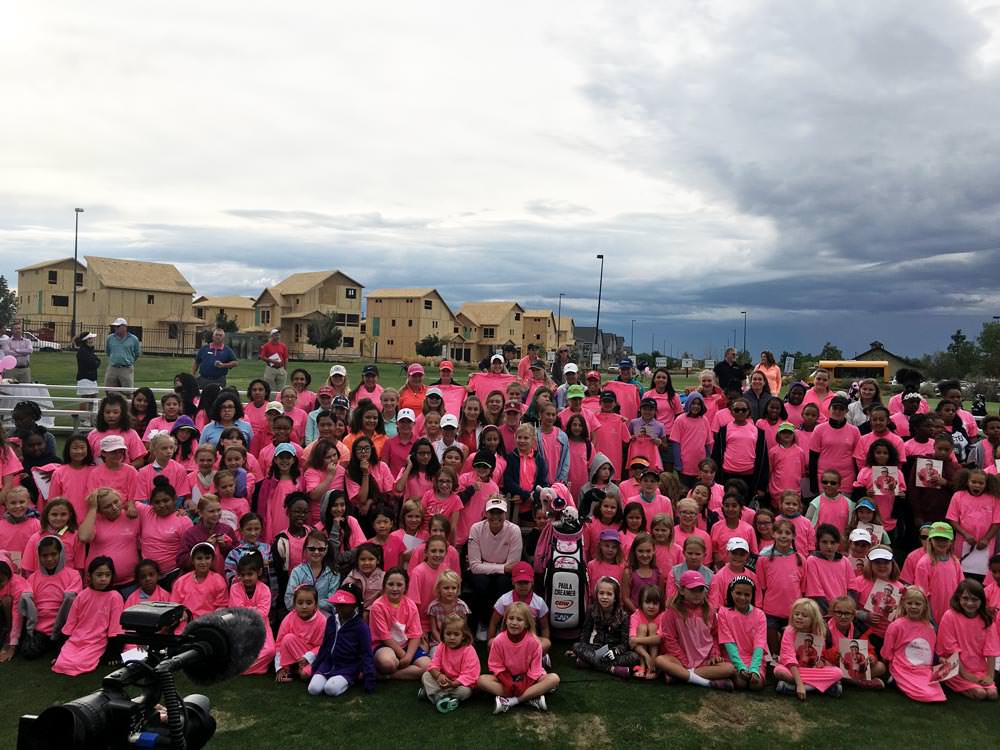 Both her love of the game and her love for growing the game were very evident throughout the day on Monday. Asked why women often can be better than their male PGA TOUR counterparts at interacting with the fans, and especially the younger fans, Creamer joked, "Because we're women and we're amazing" to a round of laughs and applause. Then more seriously she continued, "I'll do whatever it takes to talk to the kids and sign autographs. After the round I'll sign for hours sometimes."
She told a story of how, at the age of 16, she played in a Pro-Am at Pebble Beach with three PGA TOUR regulars. On that day, she also crossed paths with none other than Arnold Palmer who gave her one piece of valuable advice.
"Make sure when you sign your autograph, it's legible so people can read it because you're going to be famous one day," Palmer told her. "And look them in the eye when you introduce yourself and say your name clearly and 'nice to meet you.'"
The starstruck Creamer has heeded that advice in the years since, and passed that on to a new generation of Colorado golfers equally amazed at having an up close look at one of their heroes.
The CoBank Colorado Women's Open tees off on Wednesday, August 31 at Green Valley Ranch Golf Club.
Scroll down for more quotes, photos and video from the event.
Quotes from Paula Creamer on Monday:
On choosing golf at 12 years old when she couldn't participate in both cheerleading and golf: "My dad said, 'Paula, do you want to cheer for people or do you want people to cheer for you?'"
On her parents: "My dad was an avid golfer. My mom to this day has still never played a whole hole of golf in her life."
On setting personal goals: "I've always been honest with my goals. I think goal setting is very important…What they want me to do doesn't matter. If I tell them my goals, they can't look at me and say, 'well I want you to do this.' No no, this is what I want to do, this is mine."
On growing the game with kids: "Growing the game of golf for kids is not about pushing them. It's about making it fun."
On pressure and her routine: "A pre-shot routine is the exact same every time. A practice swing is called a practice swing for a reason: to practice your swing before you hit it. Make it count."
On putting advice: "I look at the hole with my practice strokes. When you're throwing a ball you look to the person you're throwing to. When you're on the putting green, putt to the fringes first and get the speed down first before you start putting to holes."
On her warmup routine: "My routine is around an hour and twenty minutes for a tournament round. I start with putting, then chipping and bunker work and then head to the range. I work down my bag starting with wedges, then 9, 7, 5 irons, woods, driver, then back to wedges. It's strictly a warmup."
On representing the U.S.A. in the Solheim Cup: "I come from a military family. My husband's an Air Force pilot. Wearing the red, white, and blue is very important to me. When they say, 'representing the United States of America' it's not about me anymore."
On hitting bad shots: "When I hit a bad shot I wait to leave that spot until I'm ready to move on. Sometimes my caddie will be like, 'C'mon, let's go,' but I'm still getting over that shot before I take that step."
On the biggest challenge in her career: "(Making the decision to turn pro) was by far the hardest choice I've ever had to make. I always thought I was going to go to college. I was going to go to Stanford and I went to Q School and won by five shots. My parents and I decided maybe this is the path we should take. At the time it was unheard of to go pro at that age and now it's the opposite."
On wearing pink: "Growing up I played against all boys so I wore pink because I could. Plus, boys get really upset when you're wearing pink and beat them. I like all shades of pink. Hot pink, light pink, it's all pink. It's a happy color."
On why she loves golf: "Every day is a new day. It's a game of perfection and I enjoy striving for perfection. I like the pressure. I like having to make a 6-footer with people watching. I like being outside. Look around, this is my office. That's pretty cool. I rely on myself and being in control of my own destiny. I like the grind."
On nerves and pressure: "Being nervous is a great thing. It shows you care. Being scared is something totally different."
On playing in Pro-Ams: "I meet my four new 'friends' and I'm like, 'Have you all had a beer yet? We're going to have fun.' You get crazy advice and guys trying to be macho and hit the ball a mile. I don't care if I'm hitting a 7-iron and you're hitting a wedge. Are you on the green?"
On her favorite club in her bag: "Well I like all of them, or else they wouldn't be in my bag! But I like my 7-iron. It's probably the club I hit the most. I like my putter. I don't carry a 3-iron though. I don't like that club."
On her favorite yardage to lay up to: "Nobody likes 45-yard shots. I don't like 45-yard shots. I wouldn't want to get up and down 9 out of 10 times from there. I'd rather lay up a little further back. I like 70-80 yards. I hit my 58 degree but don't like hitting full swing wedges. I'd rather have a nice three quarter swing."
On bunkers: "I love bunkers. You have to be confident in your game. Sometimes I aim for bunkers because I'm so confident and comfortable hitting out of the bunker. I practice a lot out of bunkers. I aim for landing spots when I practice, whether it's laying a towel or a head cover down."
And her favorite The First Tee core principle: "Perseverance."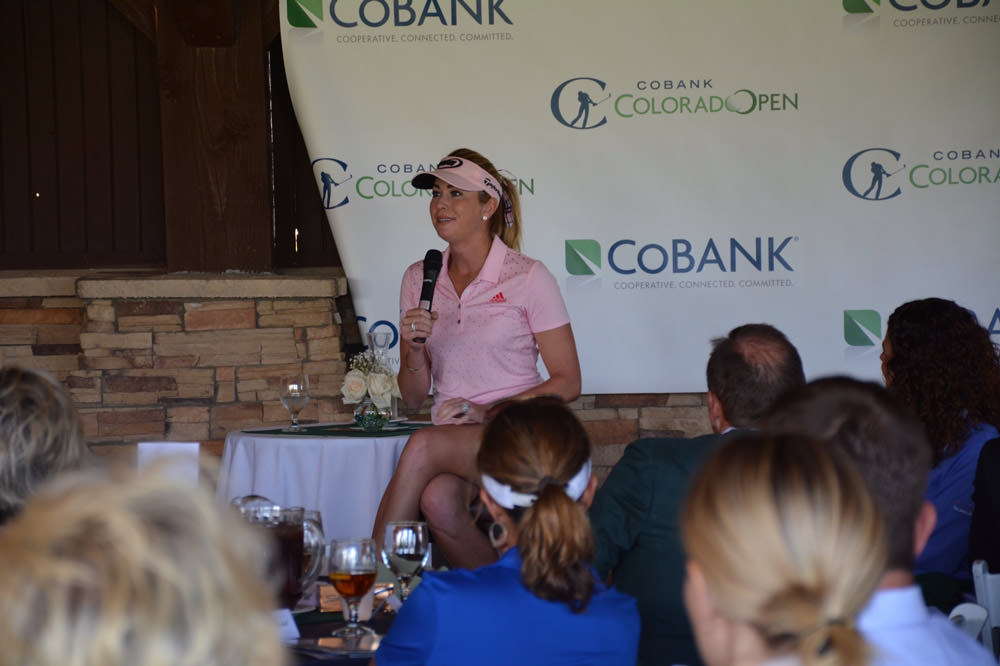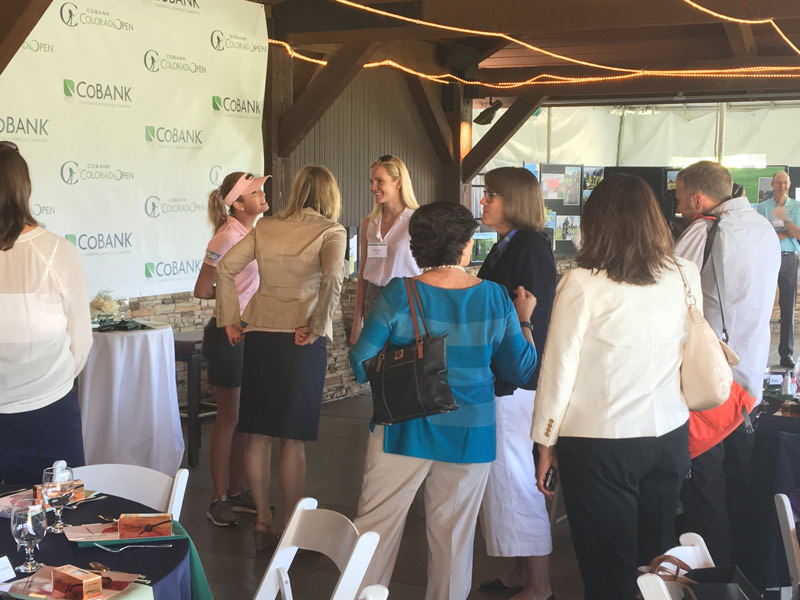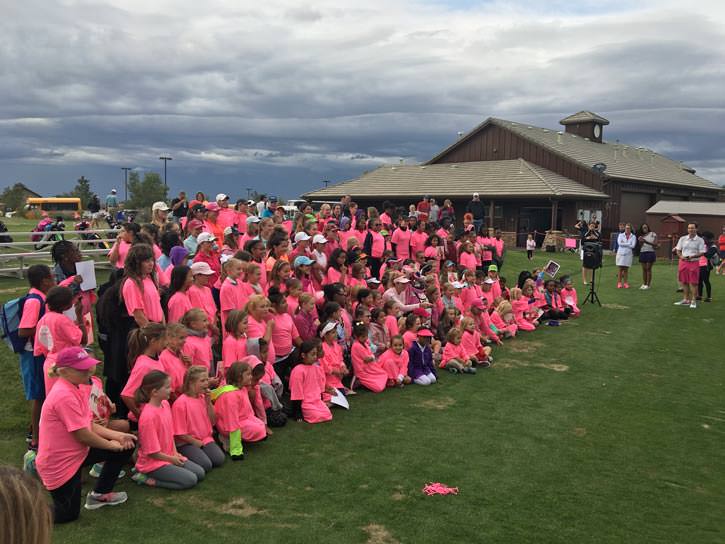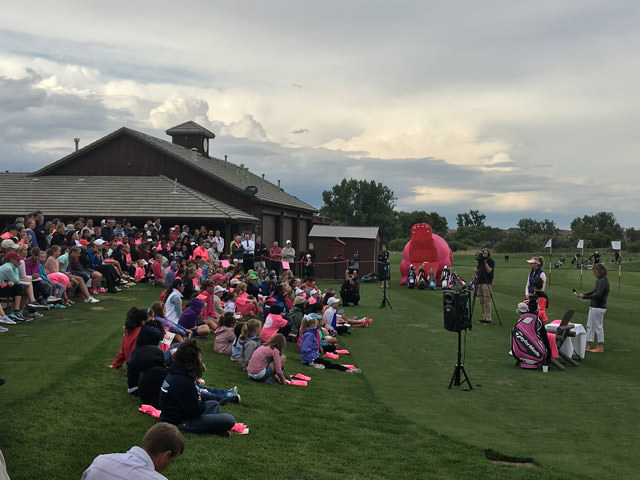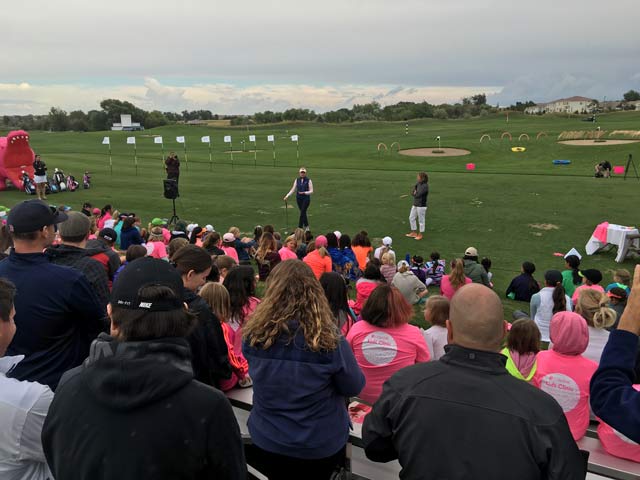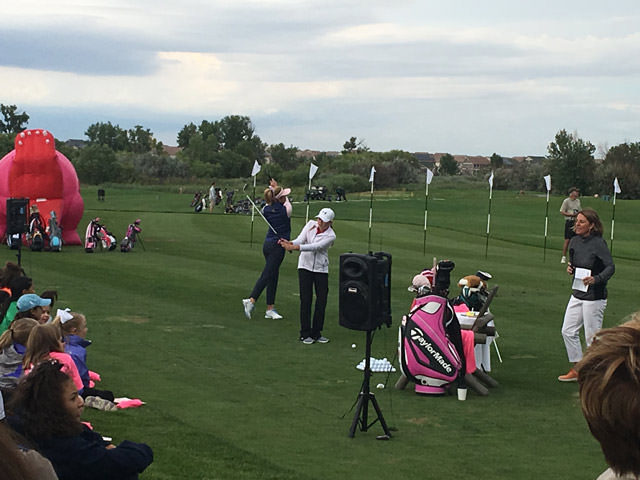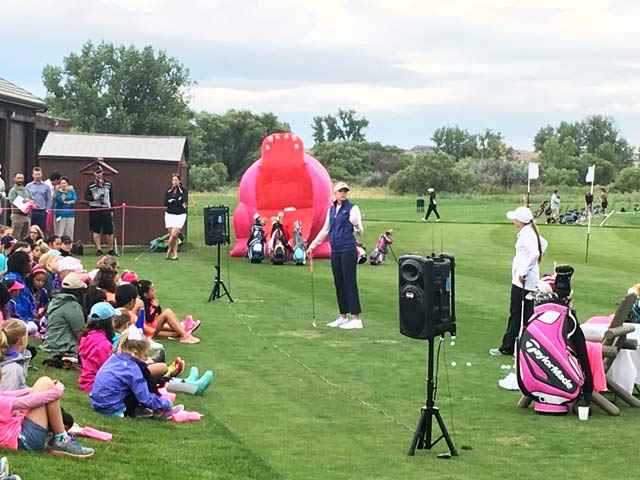 Colorado AvidGolfer is the state's leading resource for golf and the lifestyle that surrounds it, publishing eight issues annually and proudly delivering daily content via coloradoavidgolfer.com. Follow us on Twitter, Facebook and Instagram.