AvidGolfer to continue unmatched coverage of Colorado golf lifestyle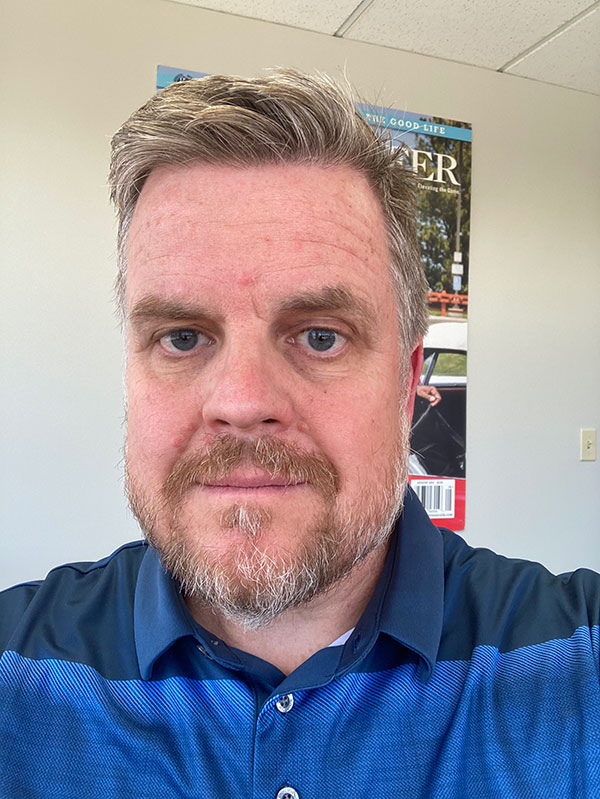 Colorado AvidGolfer, the leading regional golf lifestyle brand in the U.S., has a new content leader. Jon Rizzi, the brand's Founding Editor and content leader for the past 21 years, has retired and the company has selected Jim Bebbington as its new Content Director.
Bebbington is a career content producer and a former Cox Enterprises professional who served as Editor-In-chief of the Dayton Daily News from 2017 to 2022 and was in charge of their multi-platform team. Bebbington will now head up the overall content operations across all platforms for the Colorado AvidGolfer brand.
"Jim is a communications professional who has written and edited for print, digital, television and audio, led media rooms, set big picture strategies, goals and led brand communications to grow audience," said Allen Walters, President and Group Publisher of Colorado AvidGolfer. "We believe Jim will be a perfect fit for this position and is highly capable of effectively integrating our print, digital and social media channels to help increase our brand position as the premier content authority for golf in Colorado."
As Content Director, Jim will be responsible for executing and overseeing the evolution of print and digital content strategy where he will lead the direction for the future, oversee the digital and print content efforts and set an aggressive tone for Colorado AvidGolfer to be a progressive conduit in helping grow the game of golf.
"I am proud to join this fantastic team," Bebbington said. "Colorado has an incredibly diverse and growing golf community, amazing courses and  fascinating people involved in the game. I cannot wait to share their stories with our audience."
 Under Jon Rizzi's leadership, Colorado AvidGolfer has grown over 21 years to become a premier source of news and information about Colorado golf and the lifestyle that surrounds it. Rizzi will continue to write for the brand and plans to remain in Colorado.
Through brilliant photography, insightful interviews, unrivaled access and sources, Colorado AvidGolfer is the flagship brand of the company and the premier source of news about golf in the Centennial state. The company circulates Colorado AvidGolfer magazine eight times a year throughout Colorado, drives breaking news and additional golf content through e-marketing, social channels and their website, www.coloradoavidgolfer.com, produces five annual events and tournaments, and offers the region's leading golf-discount program, the Golf Passport.  The company also produces AvidLifestyle, a targeted community lifestyle publication for the Denver-area communities of Greenwood Village, Cherry Hills, Castle Pines and the south Denver suburbs.
"We believe Jim can continue the tradition of great content produced by Jon Rizzi and team over the years, but also help our partners and advertisers reach a stronger audience than ever before. Jim will be working tirelessly with our team to create engaging strategies to deliver modern, up to date content and broaden our position with the younger audience as we evolve. We feel he has the capability to continue to deliver the foundational elements that shape this great game, but now also up our game in syncing us more to the modern golf world that has emerged at a rapid pace" said Associate Publisher Chris Phillips.
 For more information, contact Group Publisher Allen Walters at [email protected].
---
Colorado AvidGolfer Magazine is the state's leading resource for golf and the lifestyle that surrounds it, publishing eight issues annually and proudly delivering daily content via coloradoavidgolfer.com.