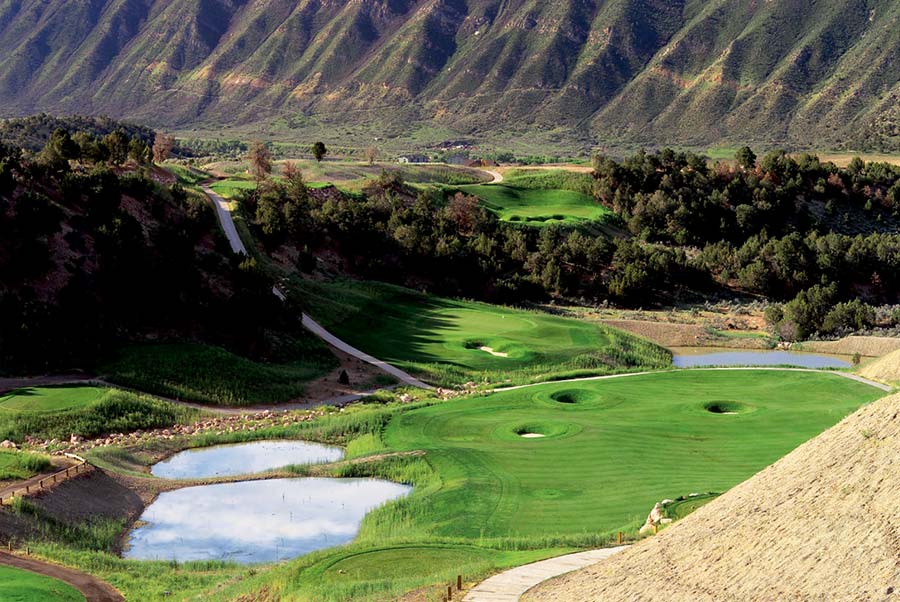 Jim Engh's Lakota Canyon masterpiece gets a new owner, a new name and a new lease on life.
By Todd Hartley
THE EIGHTH TEE at Lakota Links golf course provides a great vantage point from which to view the past, present and future of this twice-bankrupt, Jim Engh designed marvel of engineering in the rugged canyons of New Castle, Colorado.
Accessed by a steep, lung-busting climb up a railroad-tie staircase that is falling apart in places, the black tee at the eighth hole is one of the most elevated tees at a course renowned for its elevated tees. From here, way up on the side of a canyon, you can see holes six through eight down in the bowl below you. The turf on the fairways and most of the blue, white and red tees is in good shape, about where it should be for late April, but the black tees, the tips, are another story. Some are fine, but some, like the vertiginous eighth, have basically been left to grow wild for the last two years while the course had no owner and now serve as a reminder of Lakota Links' troubled financial history.
You get the sense that all those issues are in the past, though, because amongst the fairways and desert-like rough, shining like beacons of hope, are emerald green, immaculate putting surfaces in better shape than you'd ever expect to find on a mountain course at this time of year.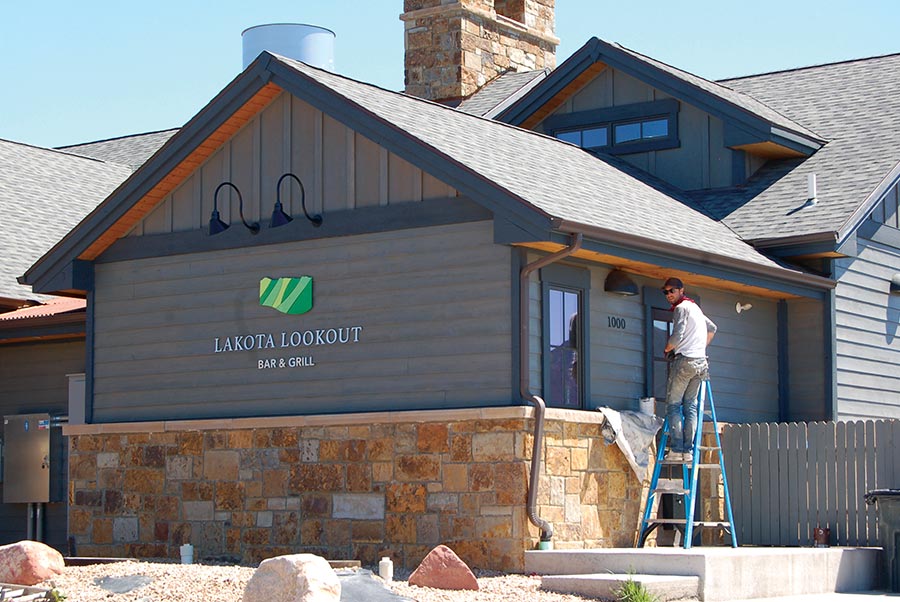 The stellar greens are a testament to the work already put in by the course's latest owner, the Romero Group. But the black tees, which are lower on the to-do list, show just how far the Basalt-based property management company has to go to restore this iconic course to its former glory. Fortunately for Romero, it didn't cost very much to get the opportunity to find that out.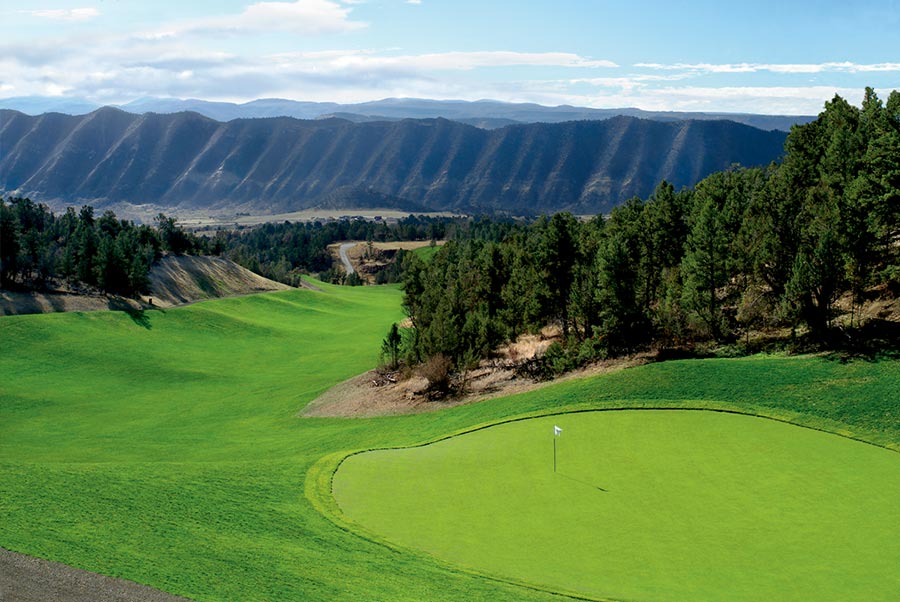 HILLY COURSE, ROCKY PAST
Formerly known as Lakota Canyon Ranch, Lakota Links has had its share of hiccups in its 17-year history. The course, which winds its way up and down a quartet of canyons, opened to thunderous applause in 2004 and earned a No. 5 ranking on Golf Digest's 2005 list of Best New Public Courses, and in 2008, the same magazine ranked Lakota Canyon 79th on its prestigious list of 100 Greatest Public Courses, ahead of such famous tracks as PGA West, Torrey Pines South and Troon North.
But then the Great Recession hit, and the real estate market in New Castle, which had been booming, ground to a halt. Lakota Canyon went bankrupt in 2011 and was purchased in 2012 by Warrior Golf, a company that, at the time, owned 13 courses around the country. Warrior built a spacious new clubhouse and ran the course un- evenly for seven years until falling on hard times itself. A casualty of a corporate restructuring, Lakota Canyon filed for bankruptcy again in March 2019, just as the golf season was getting ready to start.
What followed were two summers of what new Lakota Links General Manager Jacques Deyoe describes as "neglect," when the more difficult parts of the course to maintain essentially went ignored. The course's reputation suffered, rounds dropped, and the future looked bleak once again. Finally, in August 2020, the course, along with Lakota Canyon's remaining residential and commercial lots, which number about 350, were put up for auction. Romero Group placed its bid and won with what must be a contender for steal of the century.
"We paid $1.5 million for the whole thing— blood, guts and feathers," says Romero Group President and CEO Dwayne Romero, "down to forks, knives, and spoons and alcohol inventory in the clubhouse restaurant. Everything."
It was too late in the summer to do much about the conditions at the course last year, but Romero Group got to work right away in the fall with an eye toward improvements for this season. Deyoe, the former head pro at River Valley Ranch and a veteran of Aspen Glen, both in nearby Carbondale, was brought in to run things with a new staff and upgraded maintenance equipment. The crew began the process of overhauling the irrigation system, Romero purchased a whole new fleet of golf carts, and to show that things are go- ing to be different this time around, changed the name to Lakota Links.
"Lakota Canyon Ranch Golf Club was a lot of words, and we're just trying to be simple and clean and clear," Romero explains. "So we went with Lakota Links, and we went with Lakota Lookout for the restaurant, which is such an appropriate name for the cool lookout perspective you get (on the edge of a canyon overlooking the 18th green)."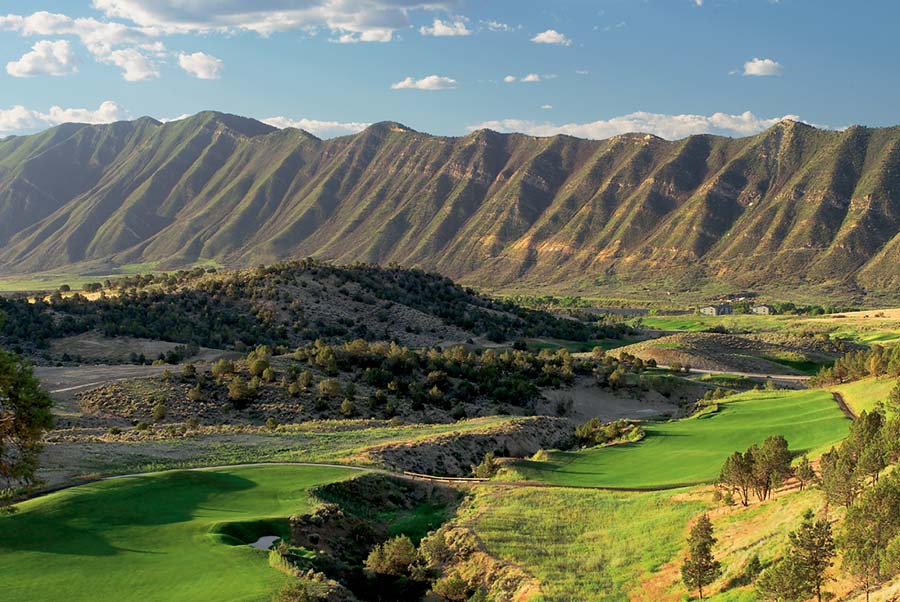 FIRM GOALS AND GOLF GOODWILL
There's still a lot of work to be done, of course. The pro shop was left with virtually no inventory, and though Deyoe had ordered everything for the season, in late April the shelves were all but bare. And while the greens, the first beneficiaries of the new irrigation, were in pristine condition, the course's extremely hilly nature means that setting up the sprinklers correctly as they come online is a little tricky.
"It's a challenge to irrigate this course," says Deyoe. "The irrigation system really needs to be dialed in and orchestrated to perfection so the water doesn't pool down in the low spots. I would love to see this course have that nice firm turf all over, and that's our goal."
Thus far, Lakota Links has been on the right track with all its changes related to the physical and managerial aspects of things, but Romero Group knows there's more to restoring this course to its former glory than just improving the playing conditions.
"The first priority is to re-establish goodwill with the community and develop a relationship and some trust," says Romero. "That comes in the form of restoring some investment and some care in the assets that are already up here."
The changes seem to be paying off already. One Lakota regular down from Aspen, who'd been turned off the last two years, remarked about how much better things were under the new management. And Romero Group's investment is set to pay off big-time, as the once-moribund real estate market is booming again in New Castle, a historic mining town that offers excellent mountain biking and hiking in addition to golf.
People are starting to notice, too. The season had barely started, and already a steady stream of golfers from across Colorado were remembering why they loved this course so much in the first place.
"We hit almost 150 golfers today," Romero says on the last day of April. "That's winning."
Todd Hartley is a freelance writer and 7 handicap who writes about golf, skiing and other healthy pursuits. He lives in Basalt with his wife, son, two dogs and a cat.
---
This article was also featured in the June Issue of Colorado AvidGolfer.
Colorado AvidGolfer is the state's leading resource for golf and the lifestyle that surrounds it, publishing eight issues annually and proudly delivering daily content via coloradoavidgolfer.com.