The Broncos running back looks to expose kids to golf in ways that he wasn't.
By Jon Rizzi
On Nov. 15, the Monday after his team takes on the Philadelphia Eagles at Empower Field at Mile High, Denver Broncos running back Melvin Gordon III will join his teammates and friends as he hosts the 1st Annual Vibez Golf Club Charity event at Topgolf in Centennial. The event runs from 4-8 p.m., and a portion of the proceeds raised throughout the event will assist in fulfilling deserving children's wishes submitted to the local Boys & Girls Club and Gordon's own Beyond the Flash Foundation.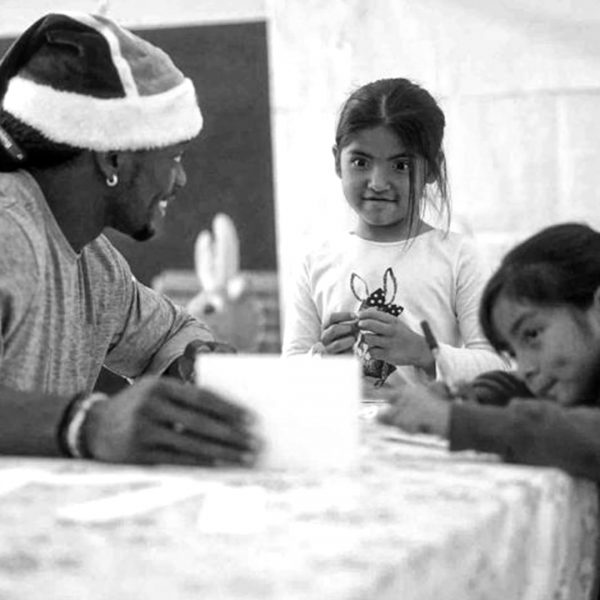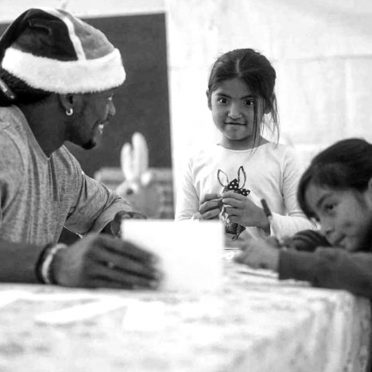 The fun-filled charity event will include an exclusive Silent Auction, VIP Prizes, raffles and giveaways, a complimentary full-menu buffet, unlimited non-alcoholic beverage bar (cash bar available for 21+), arcade games, live DJ and, of course, four hours of hitting golf balls into the night at illuminated targets. (Information on how to attend and participate appears at the bottom of the page.)
Late to Golf

Gordon, 28, says he "didn't know anything about golf, didn't even think about golf" growing up in Kenosha, Wis. The 2014 Heisman Trophy runner-up while playing for the University of Wisconsin, Gordon got into golf around the time the then-San Diego Chargers drafted him in the first round of the 2015 draft.
"I started and it's a fun game," he told the host of the Rich Eisen Show in a phone interview. "I wish I'd started back when I was a kid. I really stink … I'm trying to get better. I just think it's something that worldwide, kids can look forward to."
To spread the gospel of golf to inner-city kids and welcome them to the game, Gordon and eight friends—including Jacksonville Jaguars running back Dare Ogunbowale and a number of former Badgers teammates—started the Vibez Golf Club.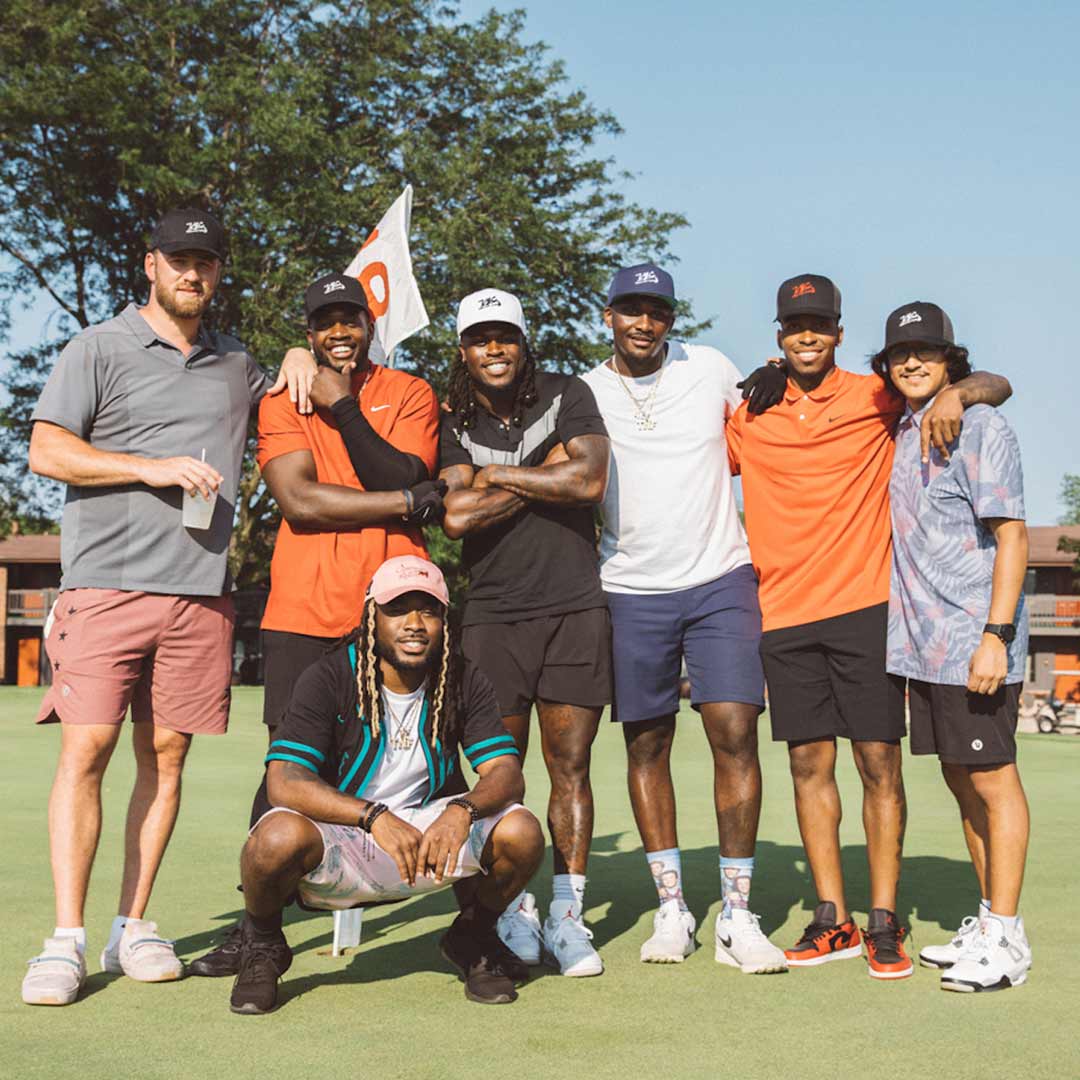 "We want to truly expand the game of golf by paving the way for new demographics and individuals," the website says. "To do so we plan to knock down many of the assumptions and misconceptions built around the sport that are deeply rooted with its elitist history. Golf should and can be played by anyone, regardless of their background, upbringing and personal appearances. … As long as you play the game for enjoyment and respect its rules, you can play. We want to build the bridge that allows someone who looks like us to just as easily pick up a golf club as they do a basketball or football."
Gordon also aims to be an agent of change through the Beyond the Flash Foundation, which he founded in 2018 to "fight hunger and provide families with meaningful support in times of need by supporting mission-aligned organizations in Wisconsin, California, Colorado and internationally."
HOW TO PARTICIPATE:
WHAT:  "Vibez Golf Club" Charity Event Hosted by Denver Broncos' Melvin Gordon & Friends
WHEN: November 15th, 2021, 4 – 8 p.m.
WHERE: Top Golf 10601 E Easter Ave, Centennial, CO 
HOW:  Go to https://melvingordon.org/donate/.  Upon donation you will receive an email confirmation to print and bring to the event.  The organizers will also add your names to the guest list.
HOW MUCH? General Admission: $50 donation (Access to the private event and silent auction; no dinner or private golf  bay)
VIP Admission: $100 donation (Will be able to participate in silent auction, share a private golf bay, enjoy the Fajita Fiesta dinner and unlimited non alcoholic beverages, and have access to the cash bar)
NO AUTOGRAPHS.
(**ALL GUESTS OF ELIGIBLE AGE WILL BE REQUIRED TO PROVIDE PROOF OF VACCINATION OR NEGATIVE COVID TEST UPON ENTRY. MASKS HIGHLY RECOMMENDED FOR INDOORS)