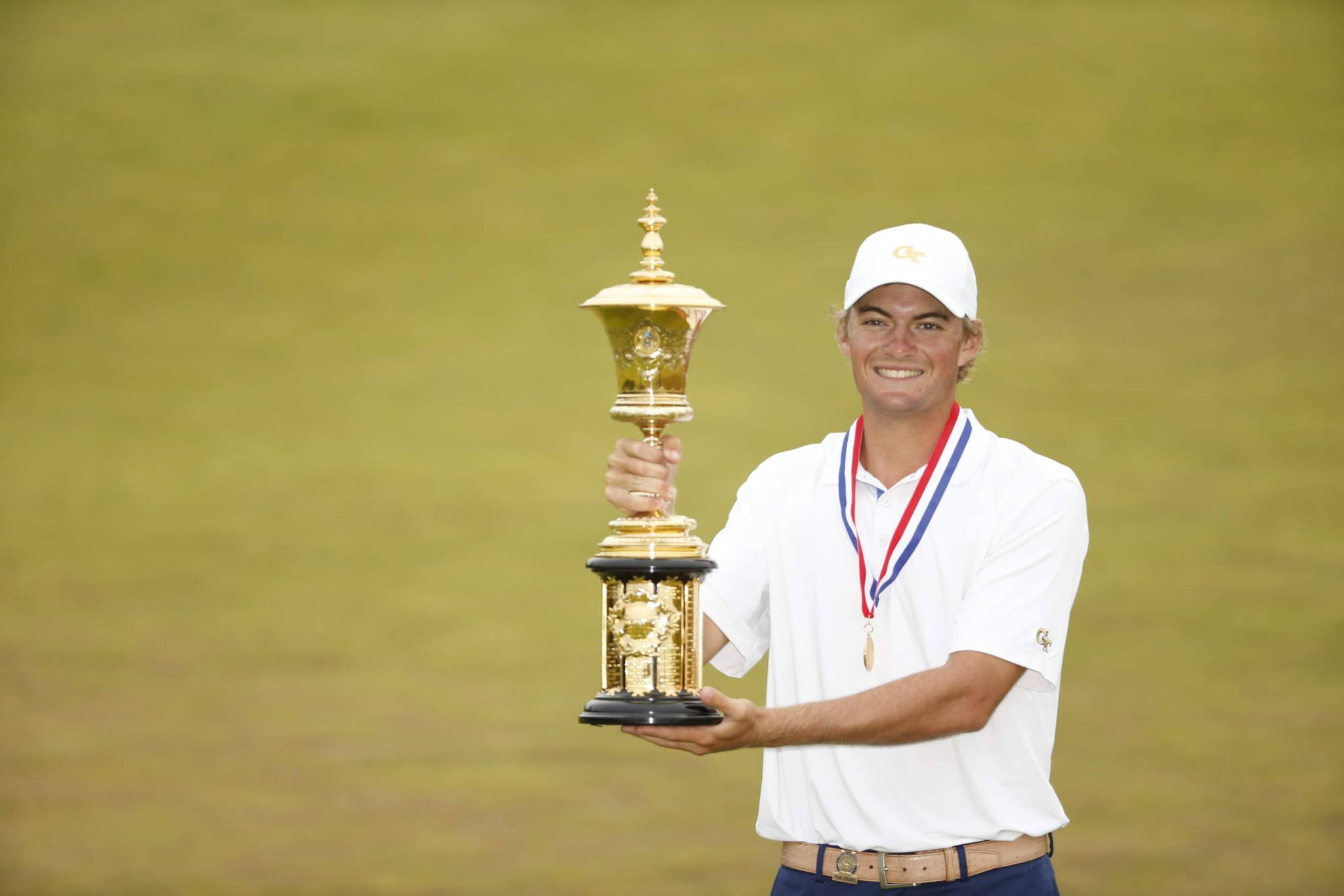 A $250 bump in acceptable prize money accompanies an elimination of restrictions on advertising, sponsorships and more.
Back in 2019, to the great relief of golfers everywhere, the R&A and USGA "modernized" the Rules (their capitalization), eliminating penalties for such transgressions as accidentally hitting your ball twice (aka the T.C. Chen rule) and grounding your club in a red-staked penalty area. Never mind that the "modern" knee-level drop height suggests golfers are about to let go of something other than a ball when taking relief, we no longer need to remove the flagstick when we putt!
As part of the process, golf's governing bodies are now taking on the Rules of Amateur Status. They will go into effect January 1, 2022.
The new Rules essentially "remove many of the restrictions that previously applied to amateur golfers, while ensuring that the integrity of the game is protected by limiting the form and value of the prizes an amateur golfer can accept."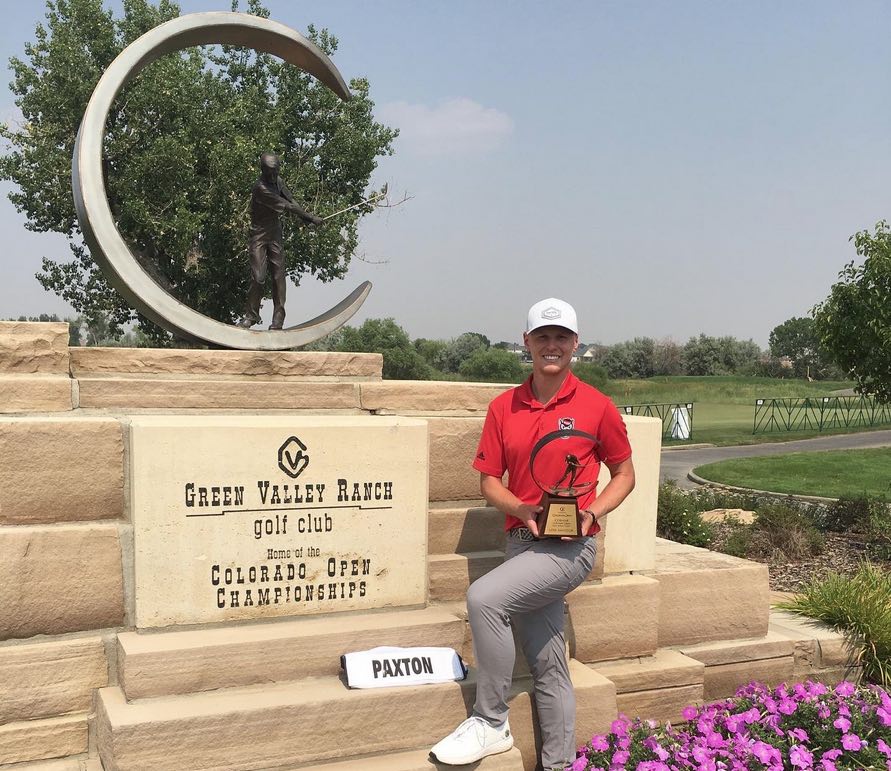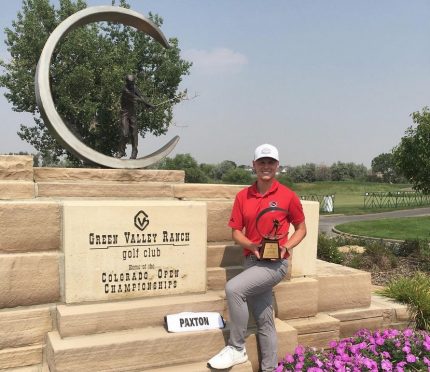 As of next year, a golfer will lose their amateur status by:
Accepting a prize with a value exceeding the prize limit of $1000 (increased from $750) or accepting prize money in a handicap competition.
Playing as a professional.
Accepting payment for giving instruction (although all current exceptions still apply, such as coaching at educational institutions and assisting with approved programs).
Accepting employment as a golf club professional or membership of an association of professional golfers.
To achieve this simplified approach, the following key changes have been introduced:
Distinguishing between scratch and handicap competitions in terms of the prizes that may be accepted.
The prize rule applies only to tee-to-hole competitions played on a golf course or a simulator but no longer apply to long-drive, putting and skills competitions that are not played as part of a tee-to-hole competition.
Eliminating all advertising, expense-related and sponsorship restrictions.
Today's press release trumpeted the "new opportunities provided by lifting sponsorship restrictions and the ability to accept prize money up to the increased limit of $1000 (or £700)  in scratch-only competitions" as being "of significant benefit to elite amateur golfers looking for ways to fund golf-related expenses."
The R&A Director of Rules Grant Moir said, "We are delighted to be rolling out the modernised Rules of Amateur Status today. These Rules play an important role in protecting the integrity of our self-regulating sport but the code must evolve to meet the needs of the modern game. This is particularly important for modern elite amateur golf, where many of the players need financial support to compete and develop to their full potential. The new Rules give them this opportunity and will help to make the game even more inclusive."
"Golf is unique in its broad appeal to both recreational and competitive golfers," said USGA Senior Director, Rules of Golf and Amateur Status Craig Winter. "This was emphasized in the feedback we received earlier this year and we believe these updates will help simplify these Rules and ensure the long-term health of the amateur game not only to those who compete at the highest level of amateur golf but for the millions of golfers at every age and skill level who enjoy competitive events at their home courses."
The new Rules are accompanied by guidance notes, this overview document and explanations that detail the rationale for why changes have been made and, in some instances, why they have stayed the same. These materials can be found at www.RandA.org and www.usga.org.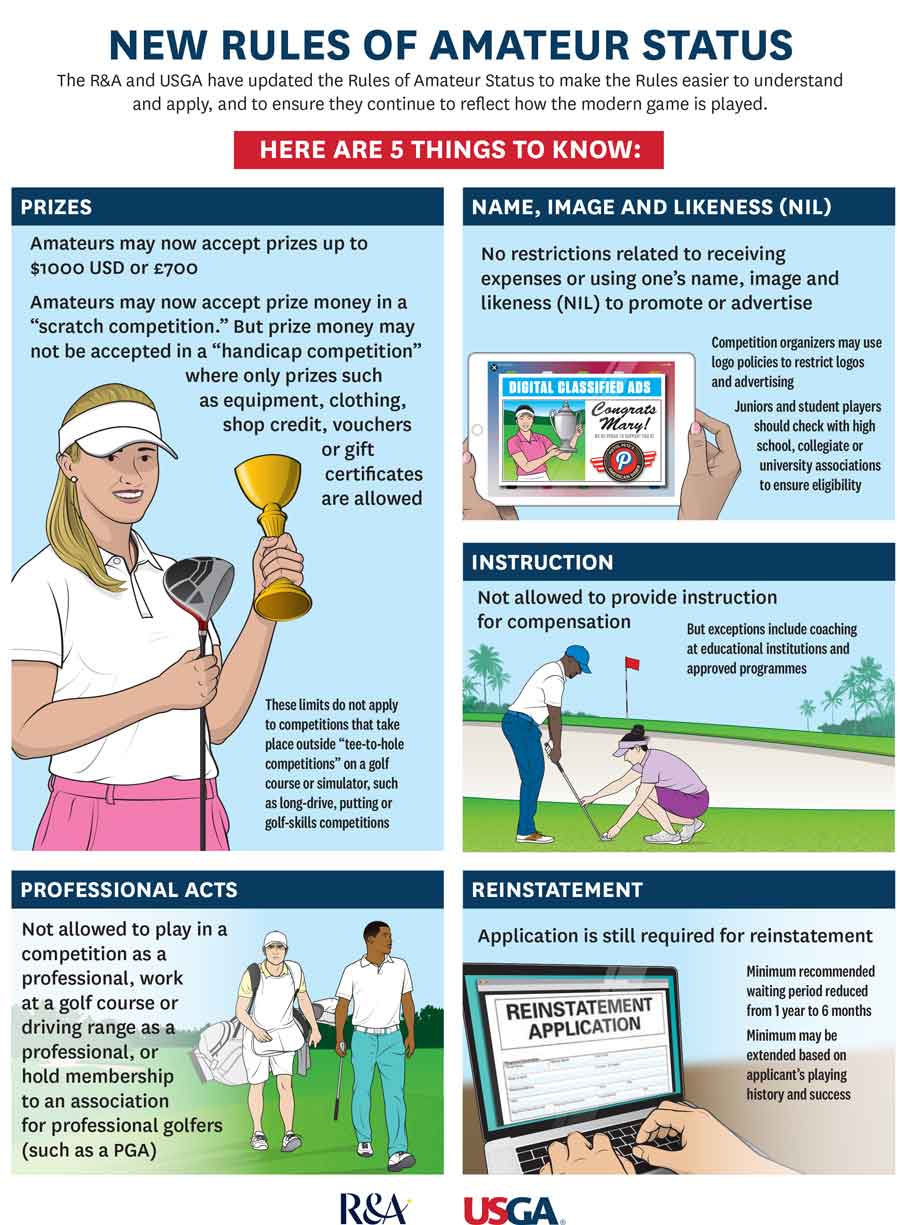 ---
For more of the latest Colorado golf news, visit our NEWS & PROFILES PAGE.
Colorado AvidGolfer Magazine is the state's leading resource for golf and the lifestyle that surrounds it. CAG publishes eight issues annually and delivers daily content via coloradoavidgolfer.com.