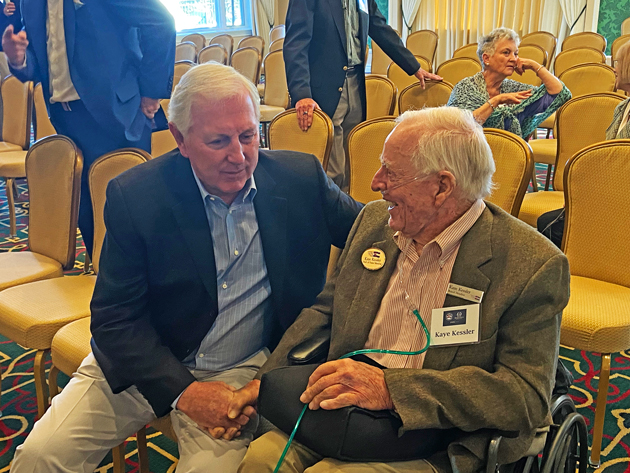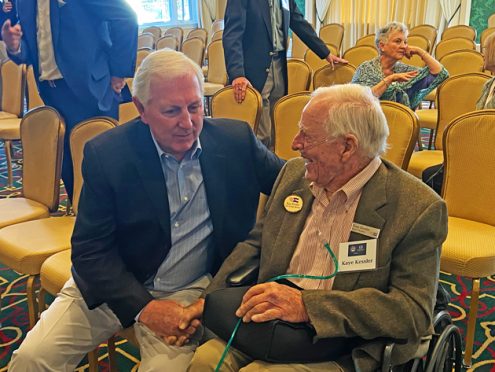 Colorado Golf Hall of Fame announces three new inductees, six new honorees, one grand new museum.
By Jon Rizzi
As the Colorado golf season winds down, things seem to be revving up for the Colorado Golf Hall of Fame.
Last Thursday, the 48-year-old institution announced its Class of 2022, and on Monday it welcomed its most famous inductee to a media event officially announcing the Hall of Fame's move to The Broadmoor.
The Class of '22
Three inductees—the most since 2014—got the required number of votes to join the 144 other men and women in the pantheon at a dinner next spring. They are veteran sportswriter Gary Baines, golf-course architect Jim Engh and the late Harold "Skeeter" Sommers, whom many credit for popularizing golf on the Western Slope.
Gary Baines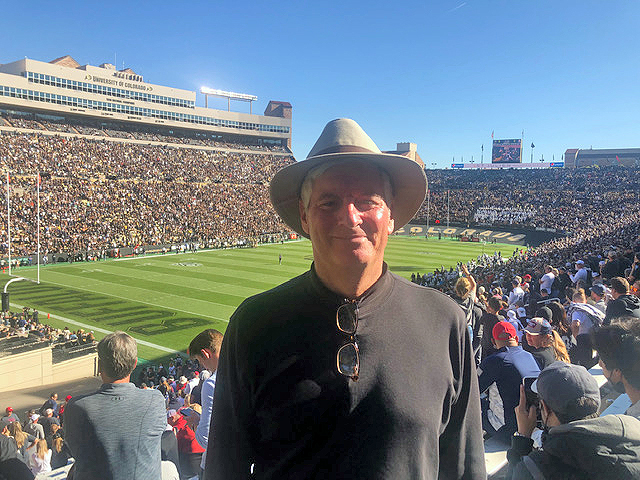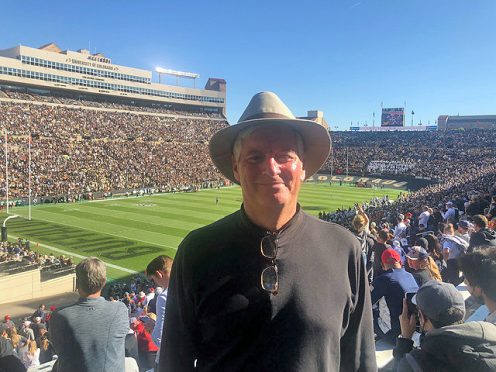 A familiar name to anyone who follows Colorado golf, Baines has spent nearly 40 years as a sportswriter in Colorado, covering all sports, but focusing primarily on golf—the game that helped the former Columbine caddie (who also looped for Jack Nicklaus during a 1981 exhibition at Pinehurst) earn an Evans Scholarship to the University of Colorado.
After graduating with a journalism degree, Baines interned at the Littleton Independent and Boulder's Daily Camera, which hired him and where he would work for 25 years, eventually rising to the title of sports editor, a position he held for six years. In 2008, he devoted himself exclusively to golf, founding coloradogolfjournal.com, which led to him becoming the year-round contributor to ColoradoGolf.org, the Colorado Golf Association's website, often filing multiple stories per day during the height of the golf season.
"It's hard to put into words what Gary Baines has meant to golf in Colorado," CGA Executive Director and CEO Ed Mate said. "Fortunately for us, he has never had any trouble putting things into words!  His writing will provide an archive for future generations that will outlive us all. If it happened in Colorado and it involved golf, Gary was there to write about it!"
In addition to every CGA, CWGA, AJGA and CO Junior Golf tournament, Baines has covered every Colorado Open since 1983, all 21 Internationals at Castle Pines, two U.S. Opens, one PGA championship, three U.S. Women's Opens, a Solheim Cup, three U.S. Senior Opens, two U.S. Amateurs and many other USGA championships. His work has resulted in a half-dozen Colorado golf journalism awards from such organizations as the CGA, Colorado PGA and the Colorado Open. He also earned the 2019 Robert Kirchner Award "for having contributed greatly to amateur golf, professional golf and/or tournament golf in the state of Colorado."
Jim Engh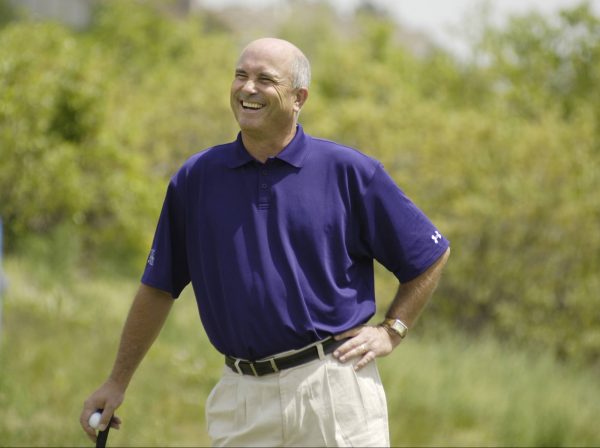 Another award winner, Engh was the first recipient of Golf Digest's Golf Architect of the Year in 2003. A North Dakota native and Colorado State University graduate who lived in Colorado between 1991 and 2015, Engh splashed onto the national scene in 1997 with the debut of Sanctuary, the surreal, vertiginous layout commissioned by RE/MAX founder Dave Liniger on 225 rugged acres near Daniels Park in Sedalia.
The course, which only opens for a select number of charity events, became—and remains—one of the most coveted invitations in Colorado golf. To date, it has raised more than $120 million for worthy causes.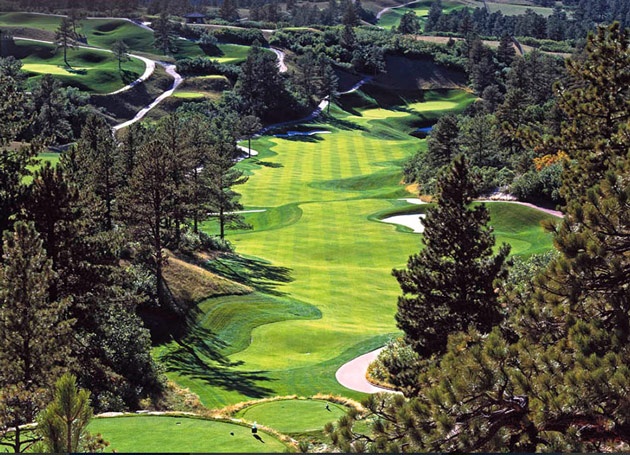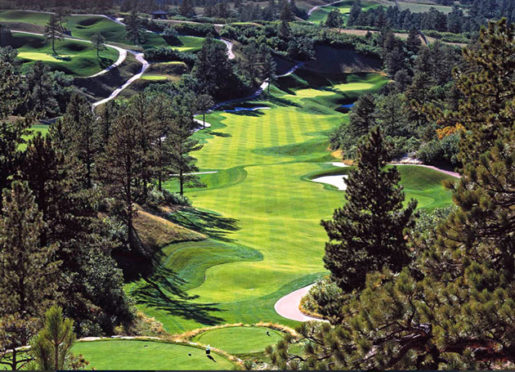 Engh's penchant for creating jaw-dropping courses from extreme sites changed Colorado's golf landscape during the golf boom of the 2000s. His iconoclastic, idiosyncratic designs are both popular and polarizing but always memorable. They include Red Hawk Ridge Golf Course in Castle Rock, Redlands Mesa Golf Course in Grand Junction, Fossil Trace Golf Club in Golden, The Club at Pradera in Parker, Lakota Links in New Castle, Snowmass Club, Harmony Club in Timnath and Four Mile Ranch Golf Club in Cañon City.
Engh has designed more than a dozen courses in Asia and Europe. His U.S. portfolio comprises layouts in Michigan, Georgia, Nebraska, North Dakota, Idaho and Arizona. He now splits his time between those last two states, living near courses he designed—The Club at Black Rock in Coeur d'Alene during the summer and Blackstone Country Club in Peoria, an hour west of Phoenix, in winter.
"Skeeter" Sommers
When Skeeter Sommers passed away in 1985 at the age of 65, the Grand Junction Sentinel eulogized him as "Mr. Golf." Sommers, who caddied at Grand Junction's nine-hole Lincoln Park Golf Course before serving in the Army and receiving a Purple Heart during World War II, was the driving force behind the Rocky Mountain Open's popularity and prestige during the decades after WWII.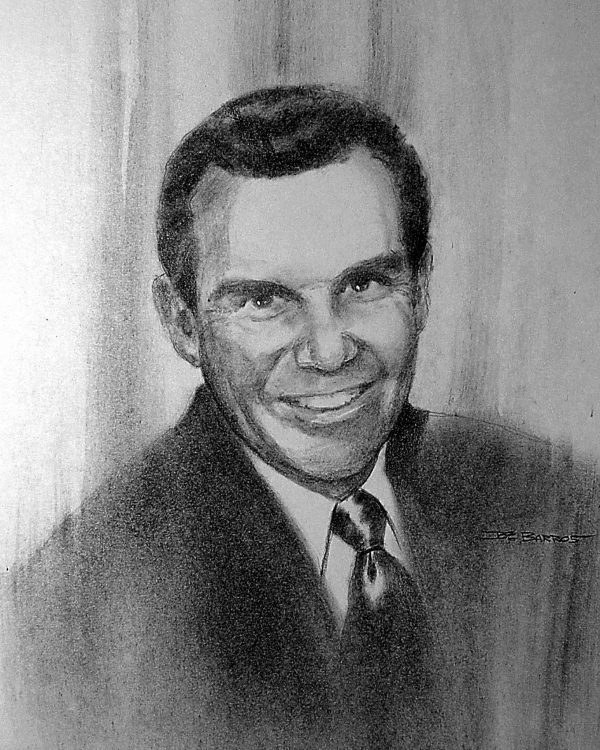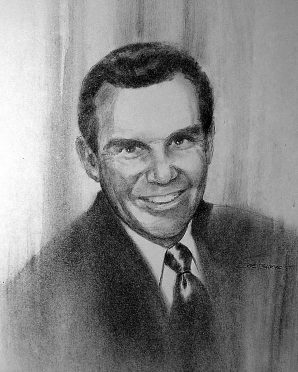 As Colorado Golf Hall of Famer Vic Kline recalled, "Skeets recruited the best players he could for the Rocky Mountain Open. Most of us didn't even know where Grand Junction was  at first." Sommers changed that. The event, which had been held since 1939 at Lincoln Park, grew in popularity and prestige. Sommers won the event in 1948, as did his sons Dan (in 1970, '76 and '80) and Jack (1978, '81 '85 and '91). Jack, who played on the PGA TOUR and now works as a Head PGA Professional at Sun City West in Arizona, preceded his father into the Colorado Golf Hall of Fame in 2005.
Skeeter would become the head professional at Lincoln Park during the 1950s and 1960s, and until his passing became synonymous with the game on the Western Slope. He not only taught his sons, but anyone and everyone, especially juniors. His legacy endures, as the Rocky Mountain Open just celebrated its 83rd consecutive year (with Jake Staiano winning), and is currently played at Tiara Rado Golf Course.
Six Honored
The Hall will also recognize six award winners at the 2022 dinner.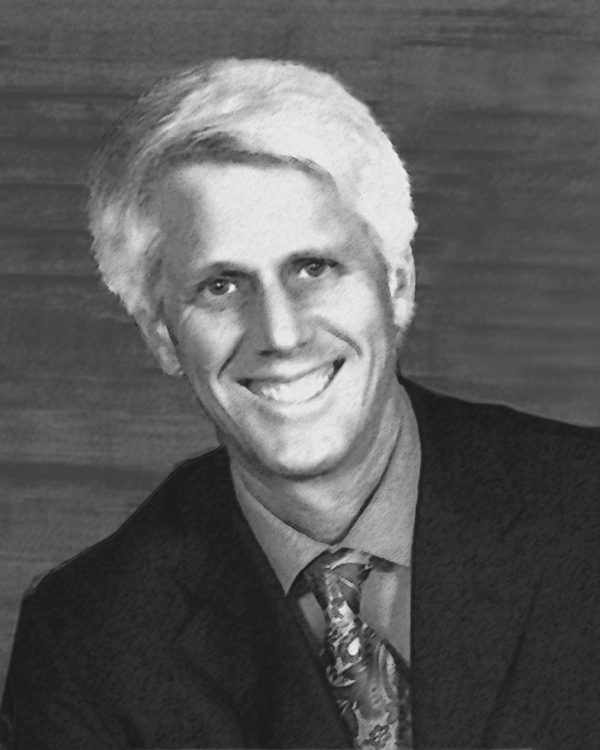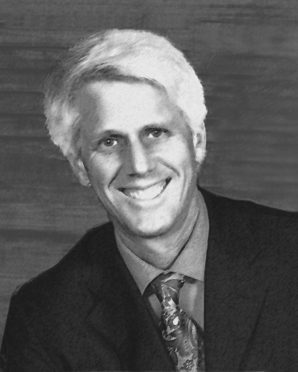 Incoming PGA of America Hall of Fame Inductee Kyle Heyen of Hiwan Golf Club is the Golf Person of the Year. He is one of only six Colorado PGA members to be so honored.
The Riverdale Golf Courses, home of the Colorado Golf Hall of Fame since 2004, will receive the Distinguished Service Award. (A lack of space at Riverdale prompted the move to The Broadmoor.)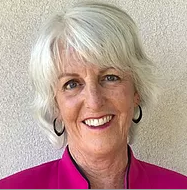 Longtime LPGA teaching professional and indefatigable volunteer Ann Wolta Blackstone has earned the Lifetime Achievement Award.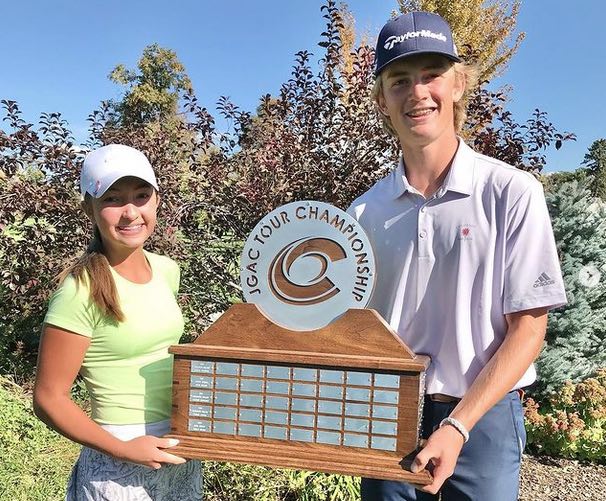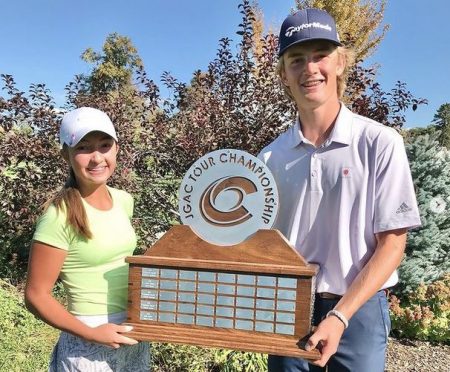 The stellar play of high-school seniors Hunter Swanson and Matthew Wilkinson and of 14-year-old Hadley Ashton led to an unprecedented three Future Famer Award winners.
Monday at The Broadmoor with Hale
Four days later, 18 of the 63 living members of the Colorado Golf Hall of Fame, including nonagenarians Kaye Kessler and Dow Finsterwald, joined other honored guests and members of the media for a preview of the Colorado Golf Hall of Fame's new home at The Broadmoor.
They initially gathered in The Broadmoor Golf Building's high-ceilinged, fireplace-adorned reception area—a major portion of which will eventually welcome visitors to the Colorado Hall of Fame museum with trophy cases, photographs and the entrance in the northwest corner leading to a long east-west corridor that will literally serve as "the Hall."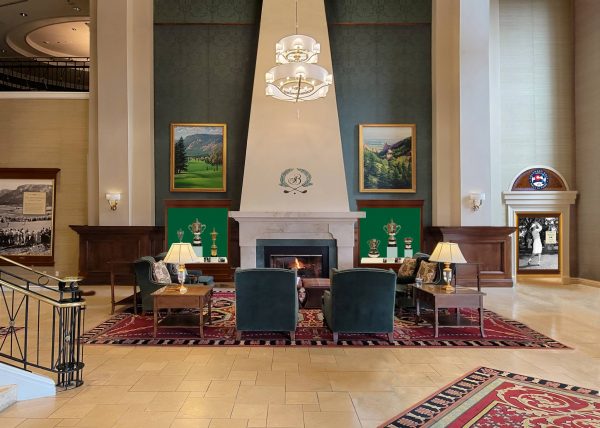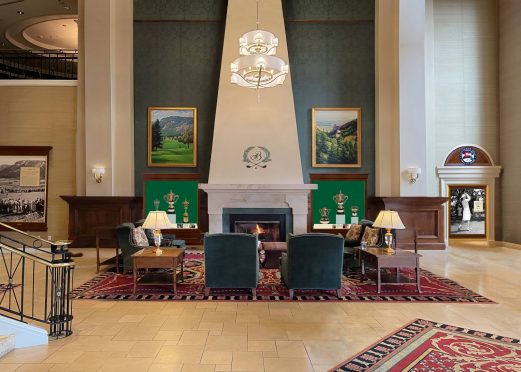 The cherrywood finishes will echo those in The Broadmoor Golf Club's Heritage Hallway and Golf Grille, both of which were designed by Denver-based artworker Nancy Woelfel, whom the Colorado Golf Hall of Fame has also engaged for this project. The Colorado Golf Hall of Fame will differ from the Heritage Hallway in that it will feature interactive displays, video kiosks, etched-glass inductee portraits, an extensive historic timeline and space for rotating exhibits.
All told, the elaborate space—which is slated to open as part of the Hall's 2023 Golden Anniversary at a cost north of a half-million dollars—will more than double the size of the current museum at Riverdale.
The media portion of the event, which took place upstairs in the Donald Ross Room Highlighting, was highlighted by a speaking appearance by Colorado's own Hale Irwin, the 20-time PGA TOUR winner (including three U.S. Opens) and all-time PGA Tour Champions record-holder with 45 victories. Significantly, the 76-year-old has been a Colorado Golf Hall of Fame member since 1974—the year he won his first U.S. Open at age 29 and only the second year of the Hall of Fame's existence. What's more, he would enter the World Golf Hall of Fame 18 years later—three years before he had age-qualified for what was then known as the PGA Senior Tour.
Along with former USGA president Judy Bell, he is the only member of both the Colorado Golf Hall of Fame and the World Golf Hall of Fame.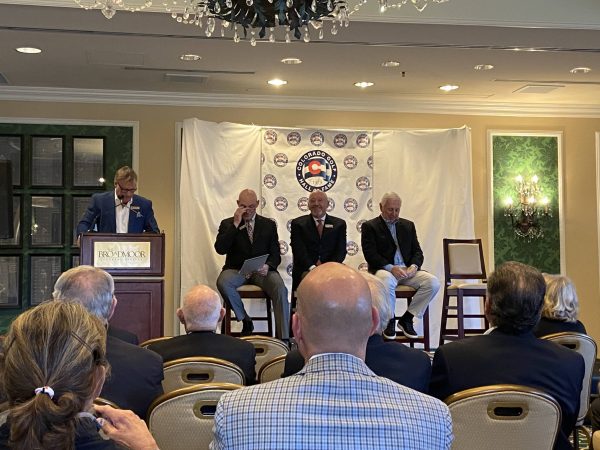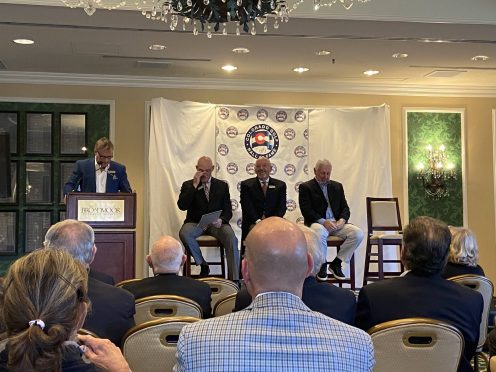 Irwin's connection to The Broadmoor is equally significant. In 1967, the same year he won the NCAA Men's Division I Championship, he won the prestigious Broadmoor Invitation. More pivotal to his career, he said, was a round he played there with Finsterwald, an 11-time winner on the PGA Tour, 1958 PGA Championship victor and the resort's PGA professional. "(University of Colorado football coach) Eddie Crowder set it up so Dow could tell whether I had the game and the temperament to make it at the next level," Irwin recalled. "I guess I did."
A member at The Broadmoor, Irwin served as honorary chairman for the 2008 U.S. Senior Open there, famously chipping a ball from the Ross Room balcony to the 18th green on the East Course prior to the event. And in November, 2019, the resort hosted the inaugural Hale Irwin Medal dinner honoring Dale Douglass and Jennifer Kupcho.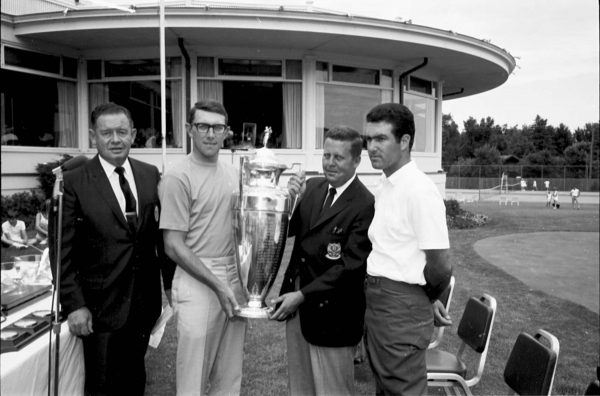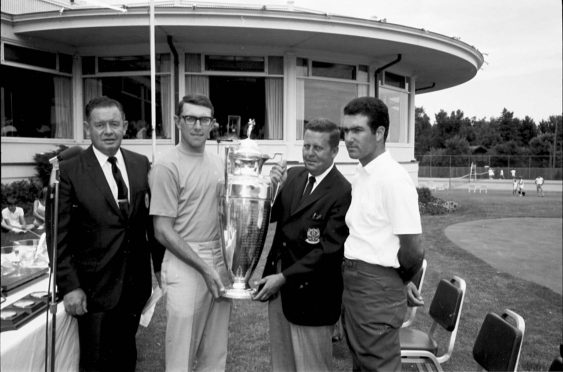 "I can't think of a better place in the wonderful state of Colorado than The Broadmoor to have the Colorado Golf Hall of Fame," Irwin said during the press conference. "It's been a linchpin of golf throughout the history of golf in this state, and the brief discussions we have had thus far led me to the conclusion that there's no better home than this."
He's correct. The five-diamond, five-star resort enjoys an incredible 103-year golf pedigree that will include nine USGA championships when the 2025 U.S. Senior Open rolls around. It's also hosted five men's NCAA national championships, 100 Years of the Broadmoor Invitation and numerous national, regional, state and local competitions. Plus, the course's impeccably maintained greens have challenged just about every luminary from the worlds of sports, entertainment and politics.
Irwin spoke after an introduction by Colorado Golf Hall of Fame Vice President Mark Passey, a retired USGA regional affairs director who is leading the museum's relocation and expansion in order "to be able to shine a bright light on our Hall of Famers."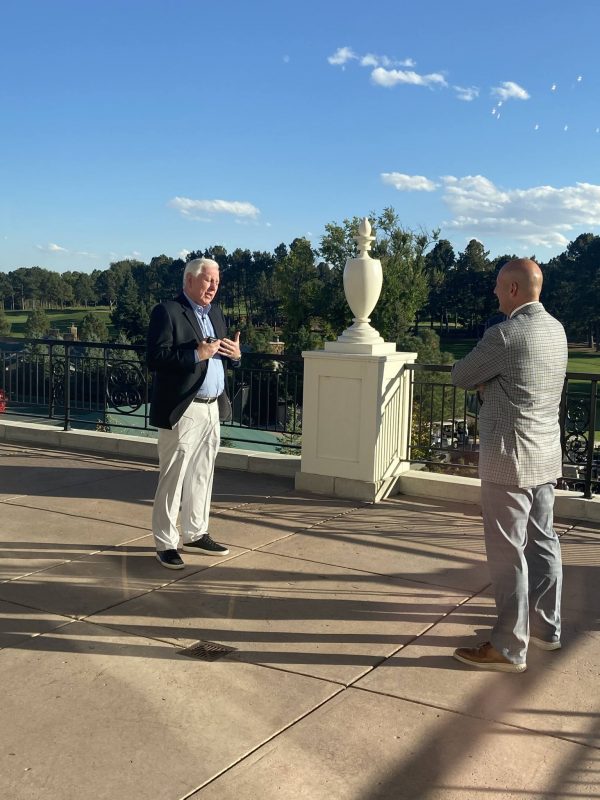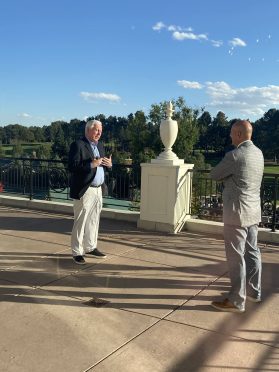 Preceding Passey to the podium, Colorado Golf Hall of Fame President Kevin Hood singled out those Hall of Famers in attendance by name. Among them: Russ Miller, The Broadmoor's PGA director of golf since 1998 and a member of the Colorado Golf Hall of Fame Class of 2020.
Miller got the conference started by calling the arrival of the Hall "a great source of pride and an honor for The Broadmoor… I promise we'll be great custodians and we'll make it as good as it can be."
In his characteristically engaging, frank and avuncular manner, Irwin pledged his support in a post-conference television interview. "It should be here," he told Fox21 News Director Joe Cole. "It's hosted so many good events, so many great players come through here and why not. It's got the facility, it's got the personality and I'm delighted to see it come here."
---
For more of the latest Colorado golf news, visit our NEWS & PROFILES PAGE.
Colorado AvidGolfer Magazine is the state's leading resource for golf and the lifestyle that surrounds it. CAG publishes eight issues annually and delivers daily content via coloradoavidgolfer.com.