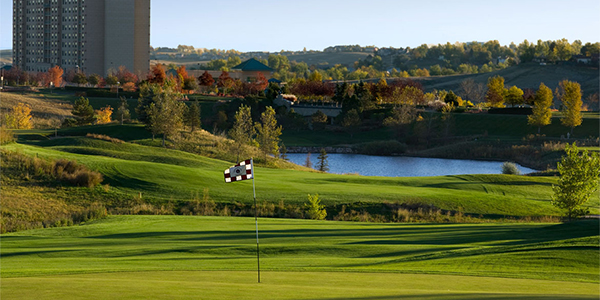 A flourishing resort course and resurgent hotel make the Omni Interlocken a staycation paradise.
By Jon Rizzi
The pandemic hit the hospitality industry hard, and the Omni Interlocken Hotel in Broomfield was no exception. But even while most of the resort's 390 rooms remained empty, the occupancy rate on all 27 holes of its Omni Interlocken Golf Club hovered around 100 percent.
Not only was the tee sheet full; so was the membership roster. "We're pushing up against the cap of 420," PGA Director of Golf Operations Chris Woods reports.
Now that the resort's back to full operation, the club is interspersing groups of guests among the members while also allowing public play—for now. "Once we've capped the membership and have a wait list, we'll probably be exclusively for members and hotel guests," the Omni's Director of Sales and Marketing Gerry McFarlane explains. "But we still want to serve the community."
"The membership boom forced us to find balance in serving our members, hotel guests and community."
To accomplish this, the Omni will continue to host one outside Monday tournament per month—down from a pre-pandemic high of 16-plus. "We have strong charity partners that have been with us for years, and we are very committed to them," Woods says. "The members understand we are part of the local landscape."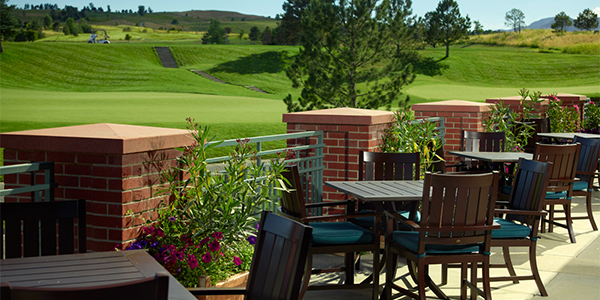 That landscape takes in views of nearby Eldorado Canyon and the iconic Flatirons above neighboring Boulder. But it's the condition of the turf on the three David Graham/Gary Panks-designed nines—Eldorado, Sunshine and Vista—that has also catalyzed an increase in play. Two years ago, Woods hired Tyler Cole, an assistant superintendent from Cherry Hills Country Club, who "took the conditions to the next level," his boss beams.
Other stars in the Omni golf firmament include PGA Director of Instruction Dan Sniffin, the 2018 Colorado PGA Teacher of the Year, and Executive Chef Jason Butcher. An Omni Hotels veteran, Butcher's pop-up summer barbecues and innovative menu (monthly specials that align with that week's TOUR stop) make the Fairways Grill popular with golfers, nongolfers, guests and locals.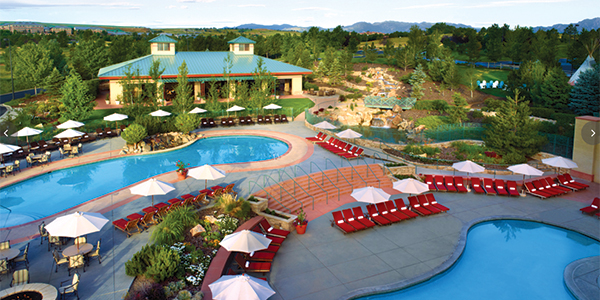 Of course, the Omni's potential no-public-play future becomes a non-issue if you stay over—which many pandemic-weary but flight-averse Coloradans did in 2020 and 2021. Attracted by the hotel's "Colorado Neighbor rate," staycationers delighted in the cosseting rooms, family-friendly atmosphere, pool complex, Makato Spa, fitness center, trail network and recently launched Wellness Program featuring everything from yoga classes and meditation to an infrared wellness sauna and self-directed circuit training. "I see the programming spilling over into all areas of physical and mental wellbeing, get-golf-ready clinics, even the culinary side of things."
Upgraded meeting rooms are attracting corporate guests, as are the free-flowing Tap Room and soon-to-reopen fine-dining Meritage Restaurant. Buddy golf trips are on the rise. "We treat them like members from the moment they arrive on property," says Woods. After all, this is a course that hosted five star-studded John Elway Celebrity Classics in its first six years of existence. Plus, with the excitement of Denver and Boulder just 15 minutes east and west, McFarlane reasons, "why not set up shop here?"