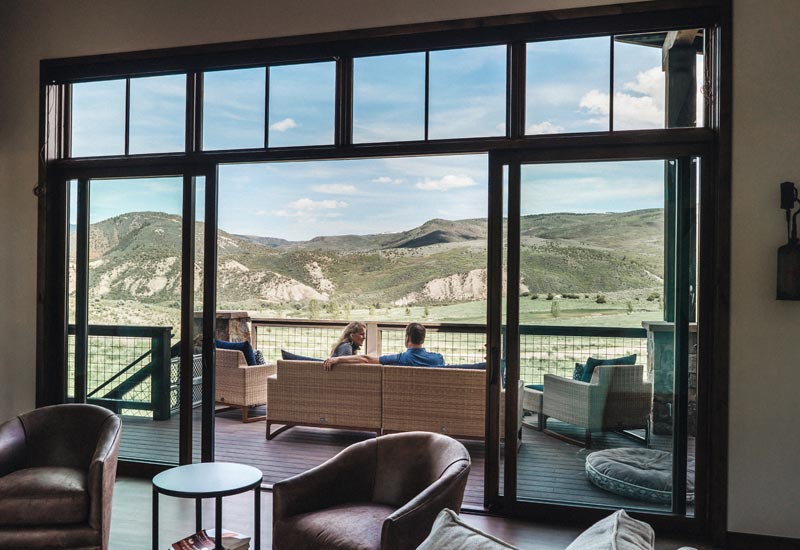 Since it was founded in 2014, Frost Creek, located just outside Eagle, CO, has drawn the attention of lovers of world-class golf and the mountain lifestyle. The club's membership is growing at a steady pace and beautiful homes are beginning to complement the scenic backdrop of the Tom Weiskopf-designed mountain golf course, Eagle County's breathtaking topography and Brush Creek. For a host of reasons, many members are now calling Frost Creek "home," even if it's really their home away from home.
Denver Channel 4 News Anchor Jim Benemann, his lovely wife Karen, and their chocolate lab Griff are no exceptions. Jim and Karen were invited to Frost Creek for the first time during the 2018 golf season.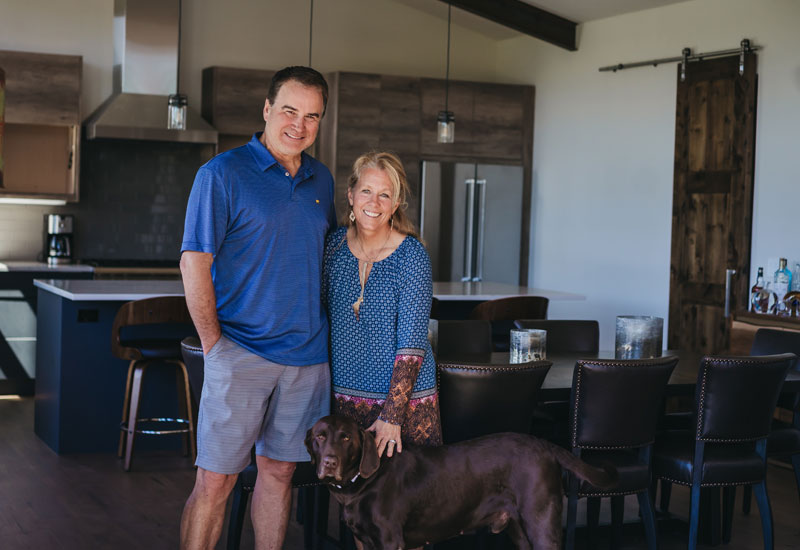 "The first time we came to Frost Creek was as guests," Karen said. "We arrived late, just after 1 a.m., so we were totally unaware of the beauty we would wake up surrounded by the next morning. I was awe stricken."
Jim had an early tee time with their host, so the couple wouldn't get to share their impressions of Frost Creek with each other until later in the day when golf was finished. In the meantime, Karen toured the property.
"When we saw each other later that day it was unanimous—we had to become members," Jim said. "We talked to Kakie Holland, director of membership and real estate sales, that day and joined."
Upon each visit, the Benemanns were impressed with the club's management and staff noting a constant eye for attention to detail in everything from the immaculate condition of the golf course and member cabins to dining and the overall club experience and available activities. The easy nature of Frost Creek is not formal by club standards, but places a high value on member satisfaction and creating a fun, family-friendly environment.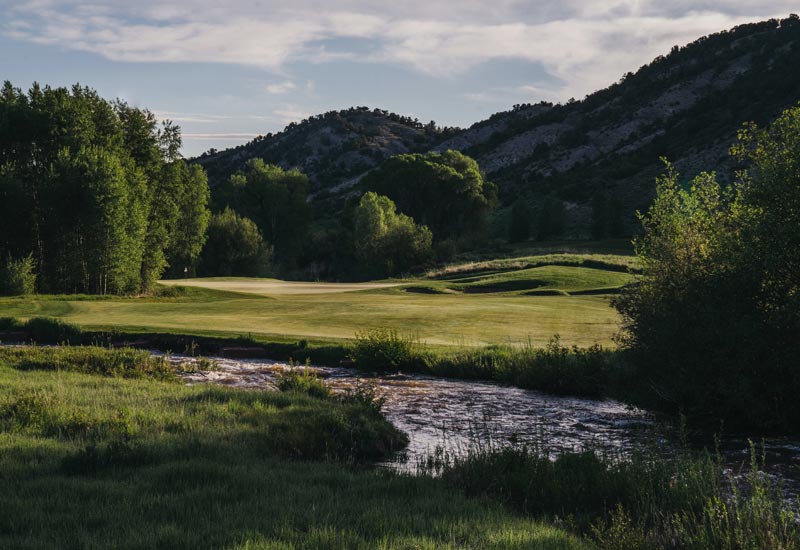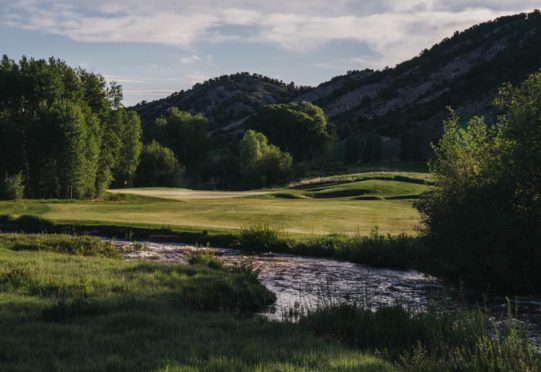 What came next for the Benemanns is a familiar story at Frost Creek. Not long after joining, Jim and Karen decided to buy a homesite and build their "dream home" at the club.
"Our choice to build at Frost Creek was as unexpected as our decision to join," Karen said. "We talked about a mountain home at some point and love the Steamboat area, but after spending a little more time here we knew this was where we wanted to be. It's a feeling that is hard to place a finger on, but everyone we've met here is amazing. They share an energetic calm that I think comes from a zest for the mountains and being in this beautiful and fun place."
The Benemanns' home is now complete and they spend much of their free time there, with plans to spend more in the future.
"Jim and I have eight children and two grandchildren (with another on the way) between us," Karen said. "We love sharing Frost Creek with them and look forward to years of memories and enjoyment from this dream we didn't even know we had until last year."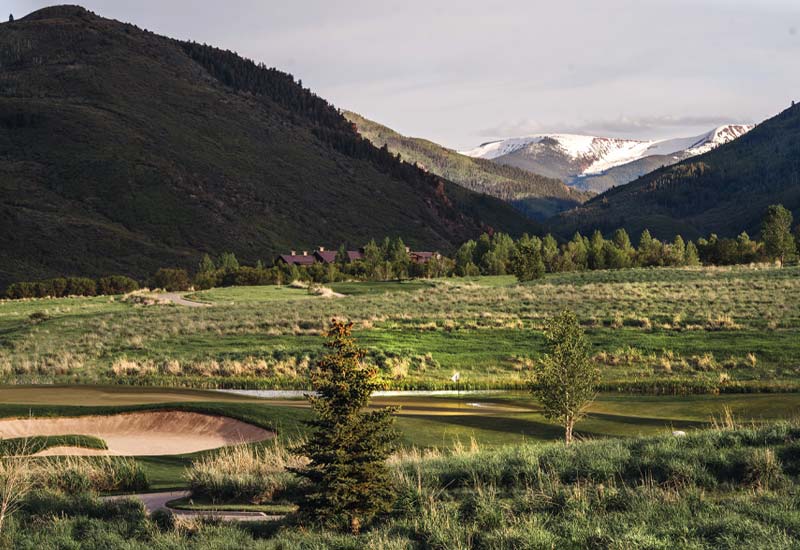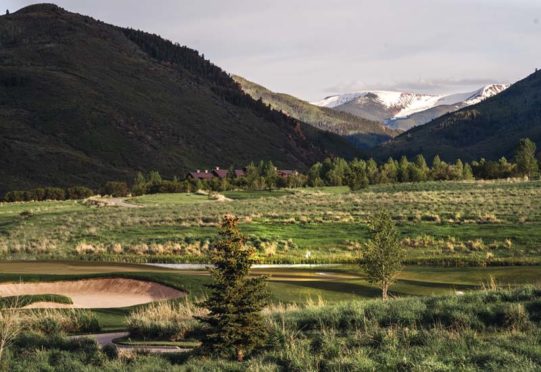 One of the Benemanns' favorite Frost Creek rituals is the experience of turning onto Brush Creek Road for the final few miles before reaching the club.
"It's a phenomenon I'm sure is shared by everyone at Frost Creek, but when we get on Brush Creek Road leaving Eagle there is a notable feeling of relaxation that comes over us knowing that we are almost there," Jim said. "Denver is only a little more than 100 miles from Frost Creek, but the last four miles drive up Brush Creek Road makes it seem a million miles away. You can't put a price on that."
---
Want to read more about Colorado's private clubs? Check out our PRIVATE CLUBS PAGE.
Colorado AvidGolfer Magazine is the state's leading resource for golf and the lifestyle that surrounds it, publishing eight issues annually and proudly delivering daily content via coloradoavidgolfer.com.