XXIO excels at making lightweight, easy-to-hit clubs for golfers that don't generate great swingspeed. The new XXIO 12 family fits the mold.  
By Tony Dear
Somewhat – well, almost completely – lost in the noise of TaylorMade's (Stealth) and Callaway's (Rogue ST) big releases last week was news that Japanese manufacturer XXIO, Srixon and Cleveland Golf's high-end stablemate, was releasing the twelfth generation of its standard line-up of clubs – XXIO 12.
As its presence in the USA continues to grow thanks to TV ads featuring ambassador Ernie Els who began touting its clubs in 2018, we have learned more about a brand that some initially dismissed as a lightweight lifestyle brand favored by rich folk who enjoyed paying top dollar for everything, but which does actually bring genuine innovation to market.
There certainly is some truth to the bit about it being a 'lifestyle brand favored by rich folk who enjoy paying top dollar for everything' – Els puts his clubs in the passenger seat of a mint, convertible Corvette in one TV spot and an unnamed quartet of XXIO users travel to their weekend golf getaway in a shiny twin-prop plane in another – but the 12's suite of technologies is really pretty impressive.
Before we list what they are, it's also worth noting the 'lightweight' part is entirely appropriate too as XXIO clubs are exceptionally light. The company has, in fact, focused on building lightweight clubs for golfers who generate moderate swing speed (between 80mph and 90mph with a driver) since it was founded in 2000.
What it has determined (and what we all knew, to be fair) is that the player who typically swings the driver at 85mph has an open clubface at impact. However, ActivWing – the most noteworthy of the 12's key technologies – will enable that player to square up the clubface, at least between the top of the backswing and a position halfway down. Past that, ActivWing's effect diminishes meaning you can still produce a dangerously offline shot if you try, but the likelihood of that happening is much reduced.
So what is ActivWing? In short, a raised section of the crown positioned near the heel that alters air movements around the clubhead encouraging the face to close or, rather, not remain open.
For ActivWing to work as desired, however, XXIO needed to make the clubhead heavier – anathema to a company associated with lightweight clubs. But we're only taking 3g heavier than the XXIO 11 driver so no big deal. XXIO calls it Dual Speed technology.
Another notable technology found in the 12 driver (which weighs just 282g) – the fairway-woods and hybrids too – is Rebound Frame, something we've seen before in Srixon and Cleveland clubs. Four alternating layers of stiff and flexible zones increase the face's ability to flex which, in turn, increases ball speed. The Flat Cup Face is made of Super TIX 51AF titanium in whose development Sumitomo's steel division (Sumitomo owns Srixon, Cleveland and XXIO, of course) played a significant part. Eight percent stronger than 6-4 titanium which is common to so many clubs, this TIX 51AF obviously packs a punch and is divided into six sections on the face all of which have their own bulge and roll which, XXIO says, makes this club straighter no matter where on the face you make contact.
Weight Plus, a counter-balancing measure designed to make your swing smoother and help you square the face at impact and which was also present in the XXIO 11, concludes the 12's tech assets.
That said, something else definitely worth pointing out is that the 12 family is built from one end of the club to the other by XXIO. These clubs do not comprise components from separate companies. Everything is made in-house as it were (the shaft is made by XXIO's sister company, Miyazaki), with the aim of helping the moderate swingspeed golfer to swing the club faster and produce greater ballspeeds.
XXIO's Chuck Thiry, a Vice President with the company, says combining heads meant for one type of golfer with a shaft meant for another doesn't make much sense, and that XXIO's focus and experience has made it a leader in the design of lightweight clubs. "Having a 20-year head start in lightweight technology has been a real plus for us," he adds. "It has allowed our engineers to focus on incremental improvements and on technologies that best accompany that performance."
The fairway-woods and hybrids benefit from the same ActivWing and Rebound Frame technologies, but their faces are made with HT1770M steel instead of titanium. The fairway-woods and hybrids feature the Cannon Sole which contains a floating weight pad designed to optimize launch while also allowing space for improved face flex. XXIO says it is "especially helpful for shots struck low on the face".

Driver
$700
Lofts – 9.5˚, 10.5˚, 11.5˚
Shaft – Miyazaki MP-1200 (Stiff flex is 41g, Regular flex 36g) made with Torayca T1100G carbon-fiber and featuring a resin called NOALLOY to produce a strong, but light, shaft.
Right-hand only though the 10.5˚ is available in left-hand.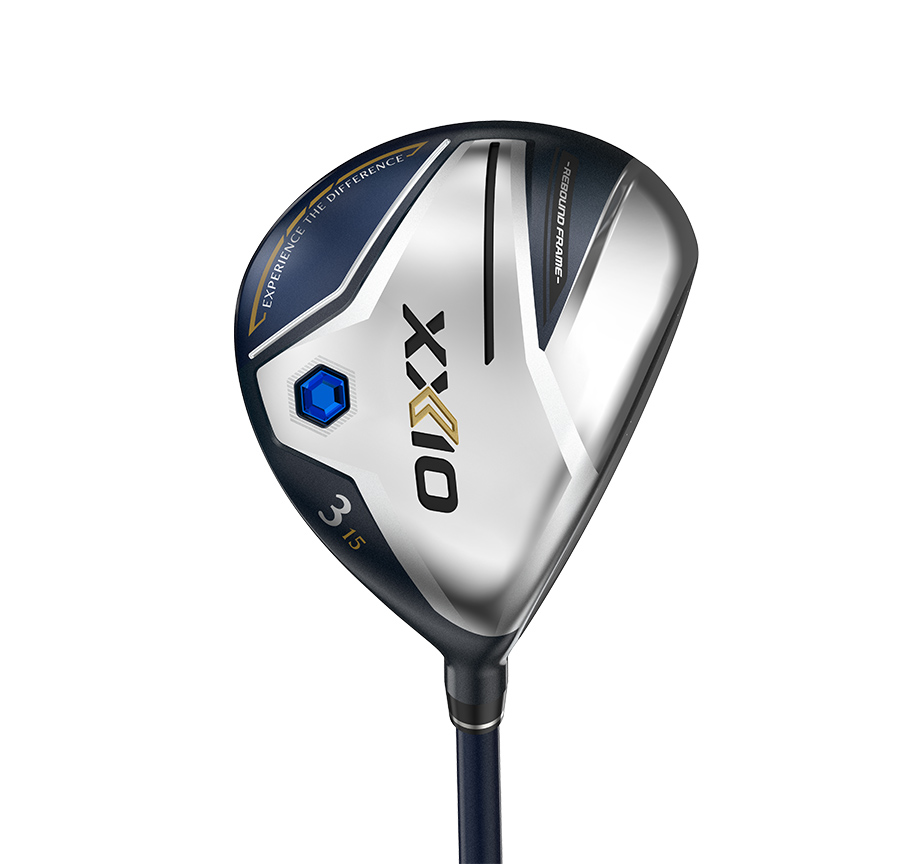 Fairway-woods
$400
Lofts – 3-wood, 4-wood, 5-wood, 7-wood, 9-wood
Shaft – Miyazaki MP-1200
3, 5 and 7-wood available in both right and left-hand. 4 and 9-wood right-hand only.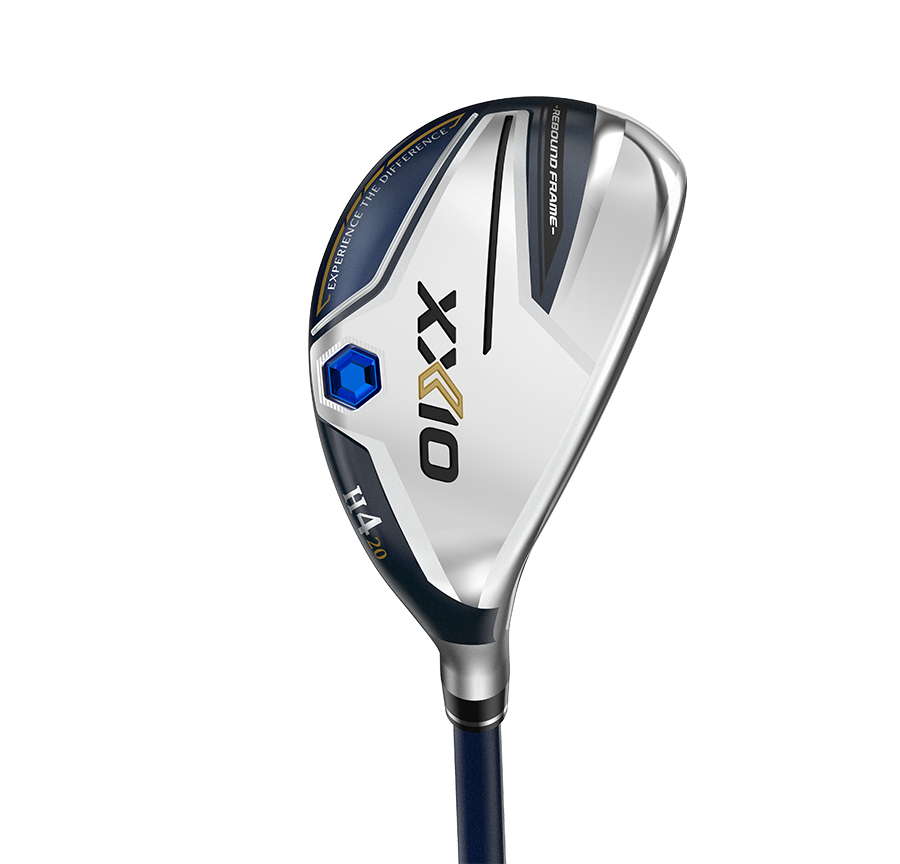 Hybrids
$300
Lofts – 3H, 4H, 5H, 6H
Shaft – Miyazaki MP-1200
4H and 5H available in right and left-hand. 3H and 6H right-hand only.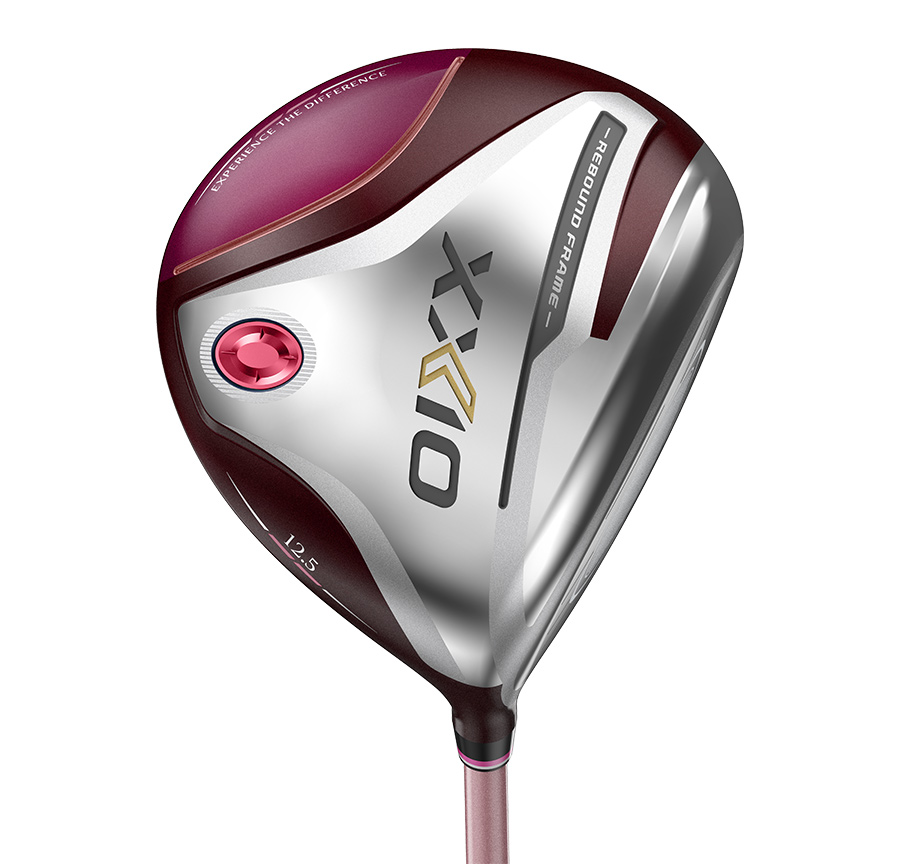 XXIO 12 Ladies Metalwoods
The XXIO 12 Ladies is built to suit women golfers with modified shaft flex profiles, premium technologies and two color choices (Driver – $650, Fairway-woods – $400, Hybrids – $300).
XXIO 12 Irons
The 12 iron features XXIO's thinnest titanium face ever with a secondary Rebound Frame flex zone in the sole which, supported by iron's rigid body, will "amplify ball speed" says the makers. Progressive variable face thickness and a tungsten-nickel weight in the toe are designed to optimize speed and stabilize the head. The longer irons' low Center of Gravity (CG) facilitates launch while the short irons' higher CG keeps the trajectory down emphasizing control. The same Weight Plus technology found in the metalwoods aims to keep the swing smooth and consistent. Loft-specific grooves (get increasingly deep and closer together as the iron gets shorter) "enhances spin for more control and stopping power on approach shots," says XXIO. A groove cut into the body which XXIO calls the 'L-Groove', is designed to give the face added flex. The face is the same TIX 51AF titanium as found in the metalwoods and the 5-7 irons feature tungsten-nickel weighting to lower the CG and help you launch the ball high. The Ladies 12 iron comes in a choice of two colors – light blue (with blue shafts) and Bordeaux – and is weighted and lofted to suit the female golfer.
$220 each (5-SW set is $1,540)
Lofts – 7-iron – 28˚, PW – 42˚ (men's); 7-iron – 30˚, PW – 44˚ (ladies)
Shaft – Miyazaki MP-1200 (men's regular – 47g; ladies regular 35g)
Men's available in right and left-hand; ladies right-hand only.
Full sets (woods, irons, wedges) are also available. See xxiousa.com.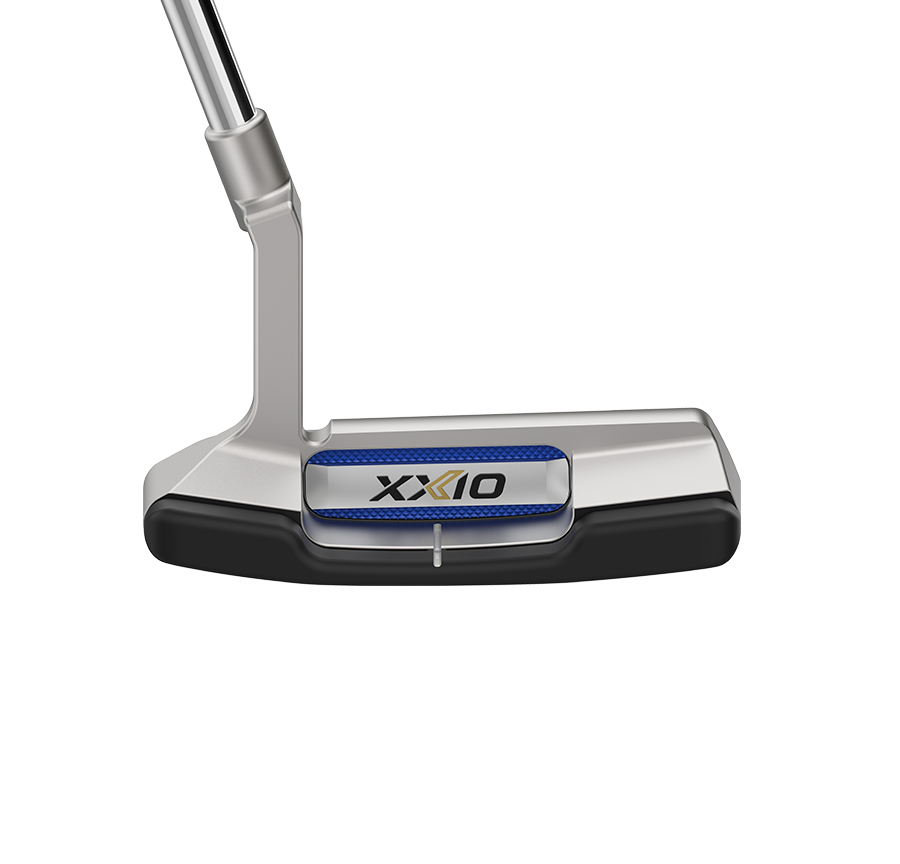 XXIO 12 Blade Putter
On a crazy day of releases, XXIO also introduced the 12 Blade Putter with tungsten weights for high Moment of Inertia (MoI), variable face grooves to give more consistent ballspeed no matter where contact is made, and a TPU insert for great feel.
$300
Available in right and left-hand.
All clubs will be available on February 11th.
---
For more on the latest and greatest gear in golf, visit our GEAR PAGE.
Colorado AvidGolfer Magazine is the state's leading resource for golf and the lifestyle that surrounds it, publishing eight issues annually and proudly delivering daily content via coloradoavidgolfer.com.
Follow us on Twitter, Facebook and Instagram.