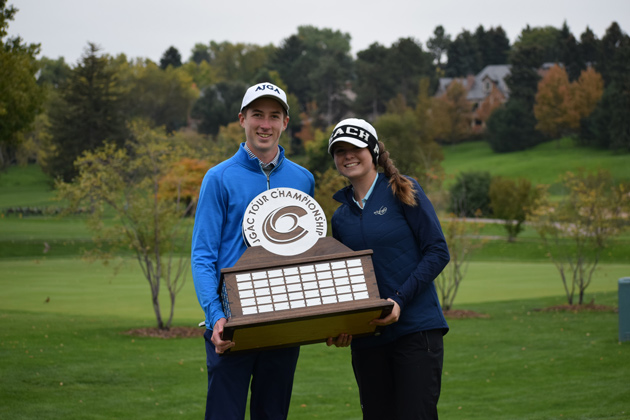 Kent Denver's Klutznick and Hillary triumph at Denver Country Club.
Five days after winning the Boys 3A High School Championship at Boulder Country Club, Kent Denver's Jackson Klutznick triumphed in the Boys Junior Golf Alliance of Colorado's season-ending Tour championship.
Two years after winning the inaugural Girls JGAC Tour Championship at Cherry Hills Country Club, another Kent Denver student, Charlotte Hillary, repeated the accomplishment, securing her second JGAC major championship.
Both players overcame cold, wet and windy conditions at Denver Country Club in Sunday's final round.
Klutznick followed a 1-under-par 70 on Saturday with a 1-over 72 on Sunday to clip his Kent Denver teammate Jason Zhou by a stroke. First-round leader Jacob Mason, a Holy Family junior who shot a 69 on Saturday, struggled to a 77 on Sunday and finished tied for sixth.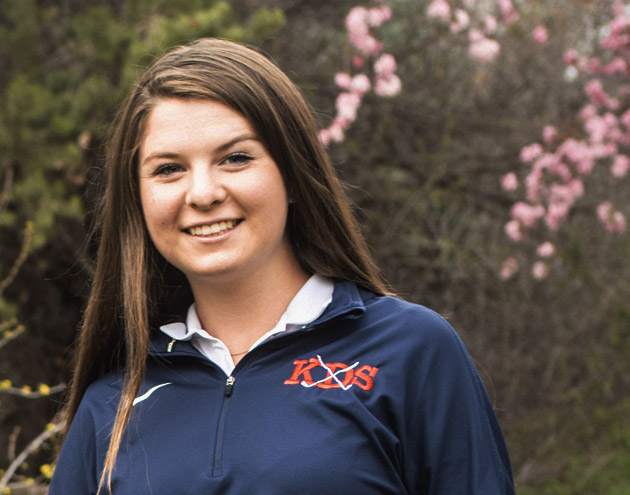 Trailing Colorado Academy senior Caroline Jordaan by three strokes going into Sunday's action, Hillary shot an even-par 71 (36-35) to edge Jordaan by two strokes. Jordaan's front-nine 40—including consecutive double-bogeys on holes four and five—left her one shot behind Hillary at the turn.
The win marked the first JGAC major for Klutznick, a senior who has yet to commit to a college, and the second for Hillary, a junior whom the AJGA ranks 56th among the world's junior players and first in Colorado.
After the tournament, the JGAC also announced Dillon Stewart of Fort Collins and Lauren Lehigh of Loveland as its 2018 Players of the Year.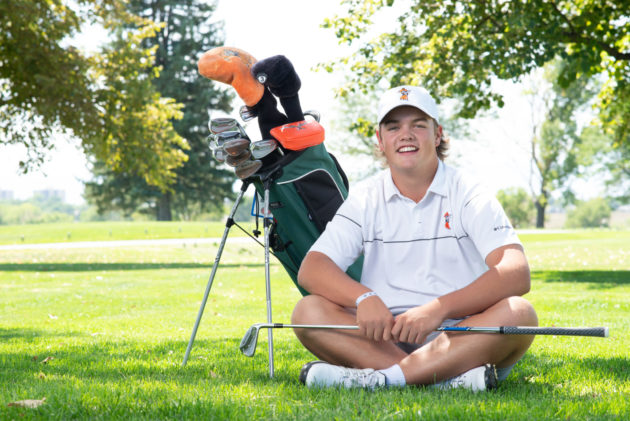 Stewart, who won individual title in Junior America's Cup and led Colorado to its first-ever team title in the 40-year-old event, last week pulled off the same feat in the 5A high school state championship, leading the field and Fossil Ridge High School to its inaugural team victory. He also won two AJGA championships: the Hale Irwin Colorado Junior and AJGA Junior at Big Sky in Montana. Stewart has verbally committed to play college golf at Oklahoma State in 2019.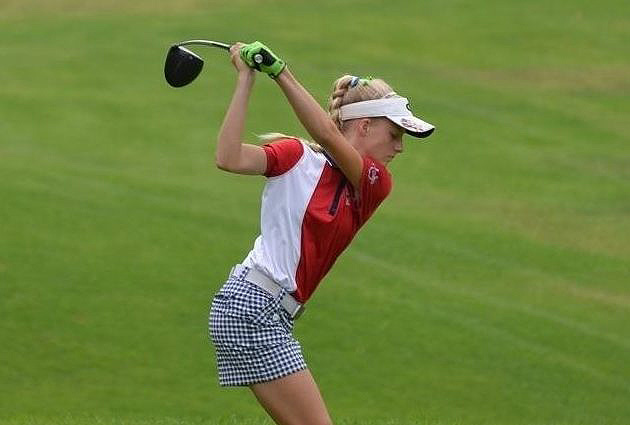 Lehigh, a Loveland High senior who'll be teeing it up for the University of New Mexico Lobos next year, won three JGAC events, including one major: the Colorado Junior Match Play. She finished runner-up as the defending champion in the 4A girls high school tournament last spring, and was recently named one of 12 girls worldwide to be named to the Transamerica Scholastic Junior All-America Team by the AJGA.
See the final tournament results for the boys and girls.