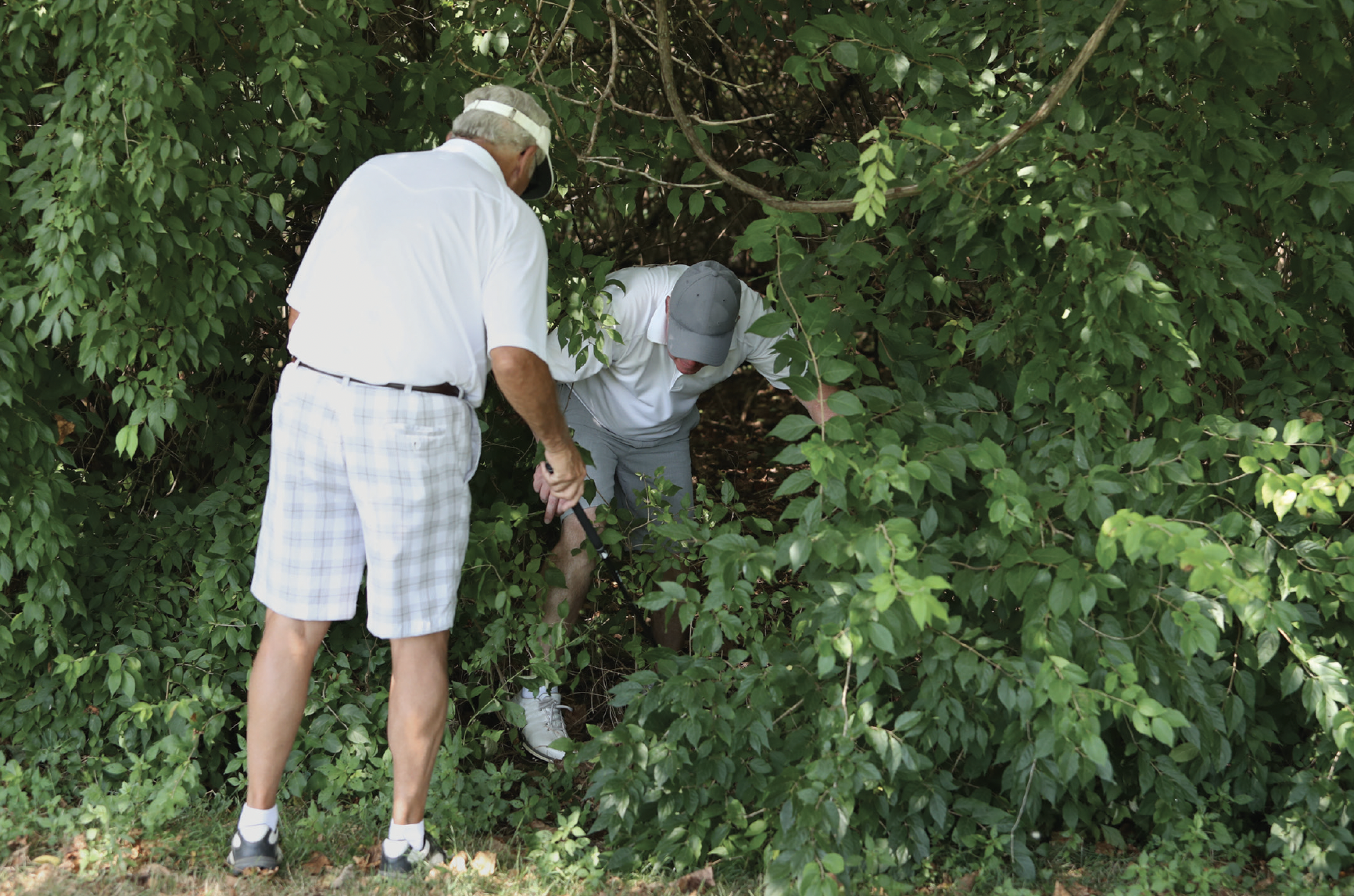 Early-season golf can mean finding yourself—but not always the ball you hit—somewhere way off the fairway. Here's how to get better at knowing where to look.
By Trent Wearner
ALMOST NO ONE WATCHES their ball for as long as they should, especially after a poor tee shot, and that leads to a plethora of issues. First is the time you waste searching for your ball, which slows play. Second is the anxiety that builds as you realize you must find it within the prescribed three minutes or you'll experience the third issue—the dreaded trip back to the teeing area.
From my experience, failing to watch their ball long enough results in golfers habitually searching 20-40 yards in the wrong direction from where their ball really is. So, if your golf ball is sailing wide of the fairway, whether toward native grass, some trees or a home, follow these steps:
Watch it all the way; it may take a crazy bounce.
Pick a reference spot in which to start your search. This could be an OB stake or an electric box, the tree with the curvy branch or that clump of native grass that is a little more yellow in color. Whatever. The reference spot could also be something in the background like a house or a parked car.
Announce you are hitting a provisional ball just in case you don't find your first one, thus avoiding the "walk (or ride) of shame."
You should then walk or drive straight toward that reference point. Do not proceed straight up the fairway and then turn left or right to search for the ball, because by then, that tree with the curvy branch may no longer appear to have a curvy branch because of the angle at which you're now driving or walking.
Plus, not watching your ball all the way dramatically slows down pace of play as you search for your ball. And there aren't too many things more maddening than playing behind a slow group when it really wouldn't be slow if they would just watch their shots all the way.
Of course, you could avoid this situation by hiring a sharp-eyed caddie to do your shot-watching and searching. Better still, take a lesson.
Among numerous other accolades, Trent Wearner is a three-time Colorado PGA Teacher of the Year and a two-time Player Development Award winner. Trent Wearner Golf Academy now has locations at The Club at Inverness, Murphy Creek Golf Club, Meadow Hills Golf Course and Colorado National Golf Club. trentwearnergolf.com; 303-645-8000.
---
This article can also be found in the 2022 Spring Issue of Colorado AvidGolfer.
Colorado AvidGolfer is the state's leading resource for golf and the lifestyle that surrounds it, publishing eight issues annually and proudly delivering daily content via coloradoavidgolfer.com.