Professional Golfer Hailey Ostrom Shows Off Her Golf Skills
By Ryan Gager
Everyone knows the best way to get better at golf is to work with a Coach at GOLFTEC. One component of that is what we are highlighting today, the GOLFTEC Skills Challenge. In this edition of Data Driven, professional golfer Hailey Ostrom goes through a Skills Challenge with GOLFTEC's Nick Clearwater. This is a great tool for GOLFTEC Students to test themselves and help create a clearer picture of which areas of their golf game are solid and which areas are holding them back from their goals. If you know you need to make better contact, especially with your irons, check out this Drill for Fixing Fat Golf Shots.
What is a GOLFTEC Skills Challenge?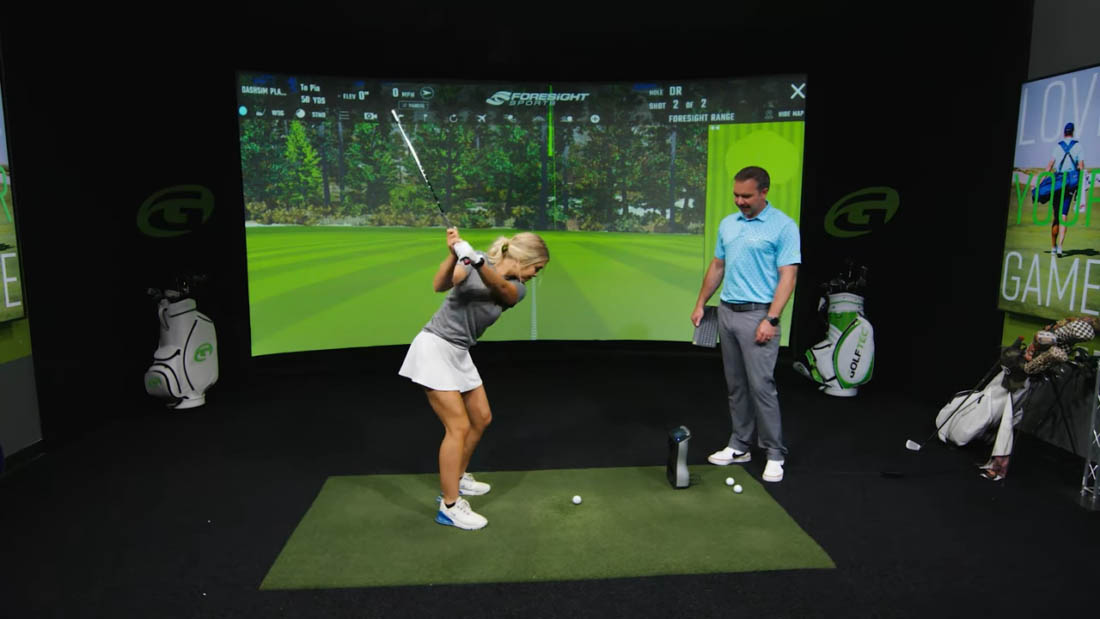 In a GOLFTEC Skills Challenge, our Students hit a series of shots from various distances. The Tee to Green Challenge starts at 50 yards and works all the way through the bag up to driver.
Each distance will be scored and obviously the better you hit the shots, the higher your score will be (on a scale of 0 to 100).
These scores will give GOLFTEC Coaches the ability to analyze your game and compare how you stack up against your current handicap and your handicap goal.
After a Skills Challenge you will instantly be able to pin point your strengths and weaknesses from different distances, so you know exactly what you need to work on to lower your scores.
Hitting Shots and Reviewing the Data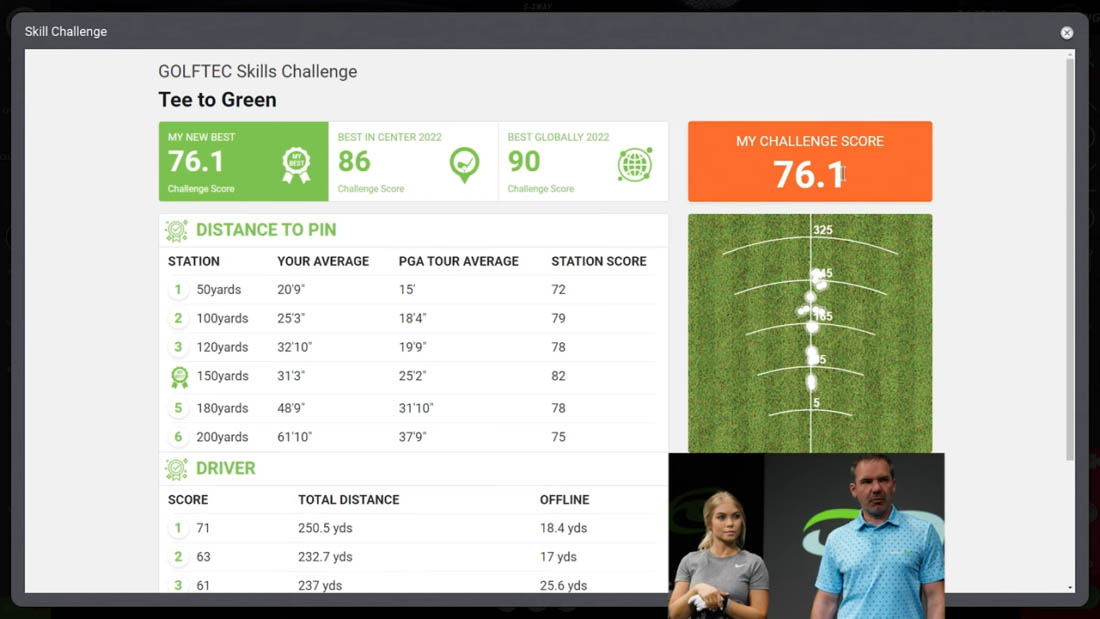 As Hailey talks about in the video, be prepared to hit several shots! The Tee to Green Skills Challenge scores the golfer on seven different distances, ending with driver.
As Hailey and Nick review the data, they quickly discover that Hailey could use a little bit of improvement from 120 yards and in, the first three distances in this Skills Challenge. If she could get her scores up from the 70s to the 80s she would give herself some more makable birdie putts out on the course. If you need help with these distances as well, check out Controlling Your Wedge Distances, with GOLFTEC's Patrick Nuber.
The second thing they talk about is getting more distance with her driver. She had a couple of miss-hits that kept her driver score down. This Driver Drill for Increased Distance will help you start bombing it too!
To take your own Skills Challenge, stop in to your local GOLFTEC today. Once you start working with a GOLFTEC Coach you'll notice just how much your scores will improve not only in the Skills Challenge, but also on the course! Beware – GOLFTEC Skills Challenges are extremely addicting. You'll want to keep coming back to beat your high score, Hailey definitely wanted another shot at it!