A trio of not-inexpensive putters have launched recently and, while it may be too late to get your hands on one of them, the other two are at large.
by Tony Dear
Ping SLAM Pal 2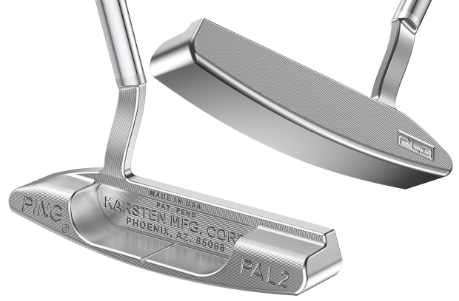 We're including this one knowing full well that with only 88 putters being released yesterday at 2pm ET, there very likely won't be any left. And even if there were, we doubt they'd actually go in anyone's bag and be used to hole putts, but rather straight into a presentation case and used to boost putter collections or impress house guests. But it's a good story worth telling.
In 1988 (35 years ago), all four major championships were won by players using Ping Putters (Sandy Lyle – Masters, Curtis Strange – US Open, Seve Ballesteros – Open Championship, Jeff Sluman – PGA Championship) and the Phoenix, AZ-based company is releasing very limited-edition tribute putters under its PLD banner which offers Tour-quality, fully-fitted putters in three series – Custom, Limited and Milled.
Part of the PLD Limited collection, the Ping Slam Pal 2 is 100% milled from 303 Stainless Steel. Nick Faldo had used a Pal 2 to win the previous year's Open Championship at Muirfield and John Daly would wield it with great effect at the 1991 PGA Championship, but in 1988, a 30-year-old Jeff Sluman won the first of his six PGA Tour victories by claiming the PGA Championship at Oak Tree CC in Oklahoma. The Pal 2 the New York state-native used was a longer, thinner version of the Pal with a white sight-line along the trailing edge.
Should you discover all 88 putters have indeed been snapped up by the time you read this, you can try again on December 5th when 35 sets of the four 1988 SLAM putters will be made available.

Price – $990
pingpld.com
Scotty Cameron Super Select
You may have missed out on the Ping SLAM Pal 2, but you might get luckier with one of the four new Scotty Cameron Super Select models. These beauties don't exactly fly off the conveyor belt at the factory either, but there will be more than 88 available.
The Super Select line was introduced with six models in January and, not surprisingly, has proven rather popular. Four new models were announced last week and will arrive in Titleist-authorized golf shops on Friday (19th). Built using 6061 aircraft-grade aluminum or 303 Stainless Steel with an attractive silver mist finish, the Super Select family of putters are dual-milled to create sublime feel and a satisfying sound. Among the four newbies are two GOLO models that obviously bring to mind the highly-successful GOLO models of the past.
Super Select Del Mar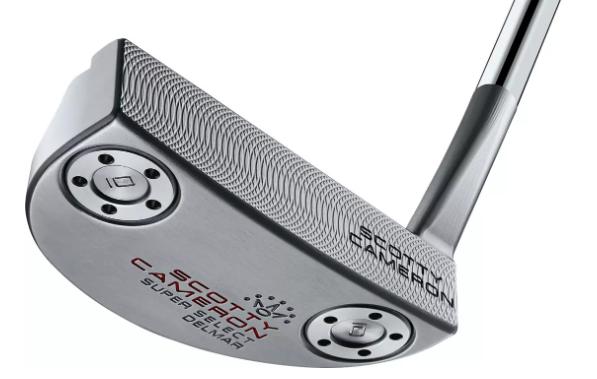 A compact, heel-shafted mallet with a flow neck. Precision-milled from solid 303 stainless steel with customizable stainless steel sole weights. Left-hand available.
Super Select Fastback 1.5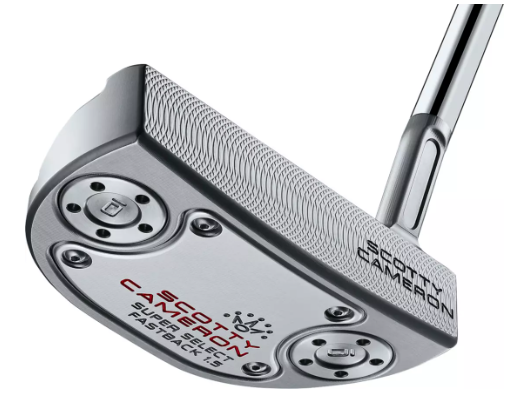 A mid-mallet built with soft 6061 aluminum and featuring the now-familiar I-beam jet neck with stainless steel sole weights.
Super Select GOLO 6: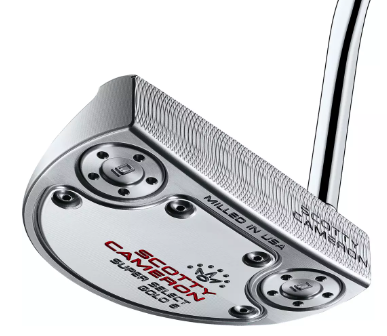 A rounded, compact mallet made from 303 Stainless Steel. Mid-bend shaft and integrated sole-plate machined from 60621 aircraft aluminum. Stainless steel sole weights.
Super Select GOLO 6.5: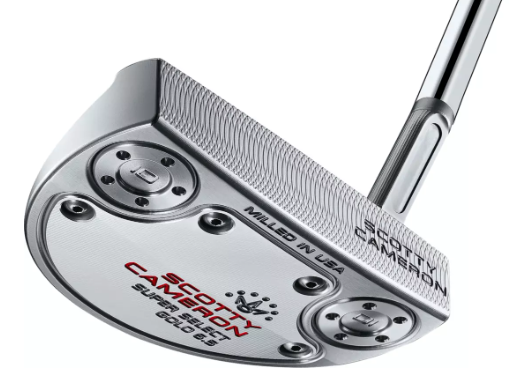 Precision milled from 303 stainless steel with an I-Beam neck, and 6062 aluminum sole plate. Left-hand available.

Price – $450
scottycameron.com
LA Golf Bel-Air and Malibu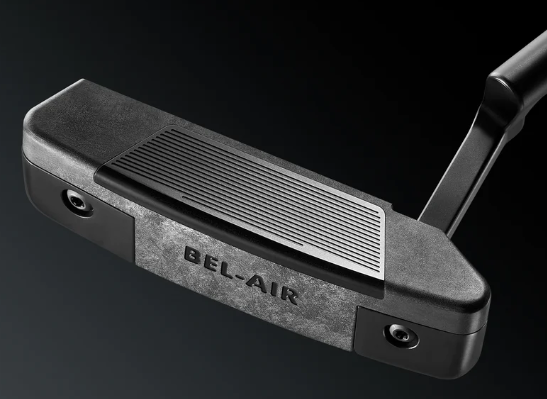 We didn't disregard it entirely – how could it not get your attention? But when LA Golf released its $1,500 blade putter in February, 2022, we did think it something of a novelty item best-suited to the sort of luxury, non-golf-specific publication you see on lounge tables in ultra high-end hotels. And though the company's new models are still pretty spendy, they have come down 66% in price and the technology is definitely noteworthy.
While virtually every other putter is made using Stainless Steel, aluminum and tungsten (a few titanium models), the new LA Golf Bel-Air and Malibu putters are made with compression-molded carbon-fiber which is light enough to allow for the addition of a 106 gram tungsten weight in the toe and one of 88 grams in the heel. This obviously increases perimeter-weighting significantly, making the putterhead stable on off-center strikes with a Moment of Inertia (MoI) of 6,791. The extremely stiff, P-Series 135 graphite putter shaft was developed by LA Golf, which designs and manufacturers all its products in California, to reduce vibration, and the steel inserts feature Descending Loft Technology (4˚ of loft on the top quarter of the insert, then 3˚ then 2˚ and finally 1˚ at the bottom – to create a smooth impact and roll on whatever angle your putter approaches impact) which, you may remember, was conceived by a company called SIK Golf and used by Bryson DeChambeau. LA Golf, at which DeChambeau is a partner, purchased SIK just prior to releasing its debut putter last year enabling LA Golf to use the tech on its putters.
The Gen 2 Bel-Air blade is slightly smaller than its predecessor though still a little longer than most putters of that type. The malibu is a fang-type mallet. The Bel-Air X and Malibu X are milled to create extra precision.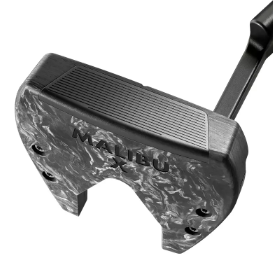 Price – $500 Gen 2 Bel-Air and Malibu. $600 Bel-Air X and Malibu X.
lagolf.co
---
Colorado AvidGolfer Magazine is the state's leading resource for golf and the lifestyle that surrounds it, publishing eight issues annually and proudly delivering daily content via coloradoavidgolfer.com.