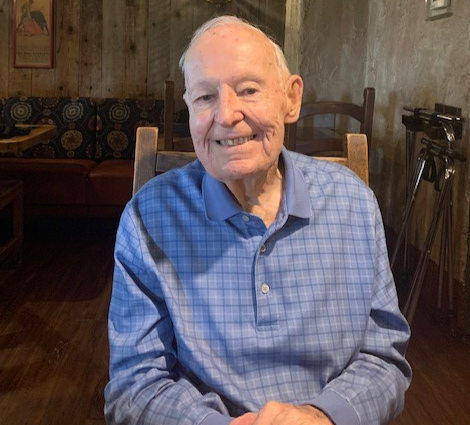 The longtime Lakewood member was 97.
By Jon Rizzi
The Colorado Golf Hall of Fame said goodbye to its longest serving board member last Friday. John Gardner II, who was also 1994 inductee of the Colorado Hall of Fame and a 2021 inductee of the Colorado Senior Golfers' Association Hall of Fame, was 97.
A Denver native who graduated from East High School, Gardner belonged to Lakewood Country Club member for 81 years, joining as a junior (his father and grandfather both belonged) in 1941. Justifiably called "a Lakewood Legend" by club president Todd C. Krapf, Gardner captained the club's annual Schrepferman Cup competition against teams from Denver Country Club and Cherry Hills Country Club for 35 years. He also served as club president and general manager in 1971, and was voted member of the year in 1990.
Gardner carded his low round of 66 at Lakewood, one of an estimated 3,000 he played there. He competed on the golf teams at East, the University of Colorado and University of Denver. At DU he played alongside fellow future Colorado Golf Hall of Famers Ted Hart and Paul McMullen and was coached by another, Babe Lind.
During the Second World War Gardner trained as pilot in the Army Air Force, but the war ended before he was deployed to the Pacific Theater. He became an avid pilot, flying his own plane until the early 1970s. A punctilious man who spent 81 years in the insurance industry, he laughed when he shared the story of how he uncharacteristically once forgot to file a change in his flight plan before heading to a different airport, prompting a search and "man and wife missing" headlines on the news.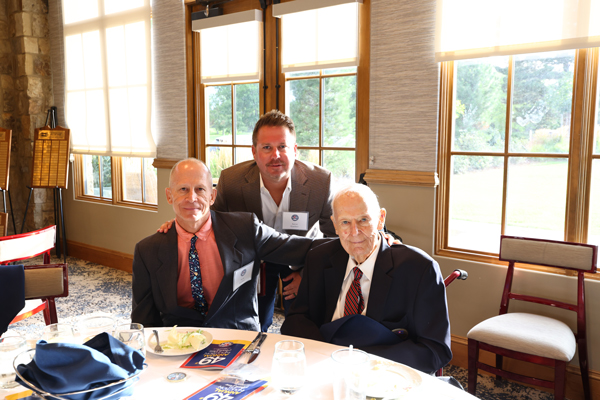 Gardner also served as president of the Colorado Golf Association in 1990-91. His countless hours volunteering at state and national championships earned him the USGA's Ike Granger Award – in recognition of 25 years of service to the USGA, where he also served on the Greens Committee.
Gardner's tenure on the Colorado Golf Hall of Fame board began in 1974. Shortly before his passing, he shared his recollection that "The idea for the HOF came in 1973 from Joanie Birkland and Noble Chalfant of the Denver Country Club and Tony Veto of the Lakewood Country Club. They had a little tournament at Park Hill the first year. The following year they asked me to serve on the Board, which I have done since then. I have served on about all the committees and elected President three different times (1988-90). My favorite was being Chairman of the Nominating Committee. That gave me the opportunity to know all 30 of the revolving board members and paid staff of the CGA, PGA, Club Managers and Superintendents."
And all those board members got to know him. A flood of emails and phone calls bearing condolences, memories and tributes followed news of his passing, and the flag at Lakewood was lowered to half-staff in his honor.
A celebration of life will take place at Lakewood in April. Gardner is the fourth Colorado Golf Hall of Famer to pass away in the last 14 months, following Dow Finsterwald, Dale Douglass and Kaye Kessler.
---
Colorado AvidGolfer Magazine is the state's leading resource for golf and the lifestyle that surrounds it, publishing eight issues annually and proudly delivering daily content via coloradoavidgolfer.com.