For keeping a good thing going.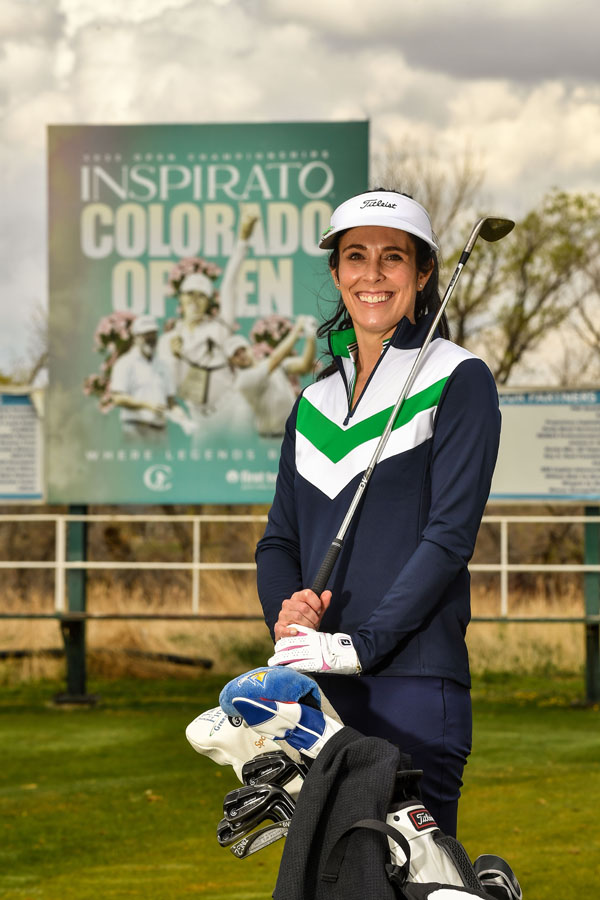 by Jim Bebbington
In 2019, Molly Greenblatt, a Denver attorney and very busy person, was willing to step up and lead the board of a golf organization she thought was doing good and could do even better.
Greenblatt agreed to serve one two-year term as the chair of the board of the Colorado Open Golf Foundation. The Foundation puts on the three Inspirato Colorado Opens (men's, women's and senior), and it raises funds to support the First Tee youth golf program at Green Valley Ranch Golf Club.
"I have this idea that philanthropy should be part of your life – time, blood, sweat, tears, money," Greenblatt said recently from her downtown office. "Frankly it makes me feel whole – I feel I have an obligation to give back. I have a wonderful father and I had a wonderful mother who emphasized leaving the world better than you find it."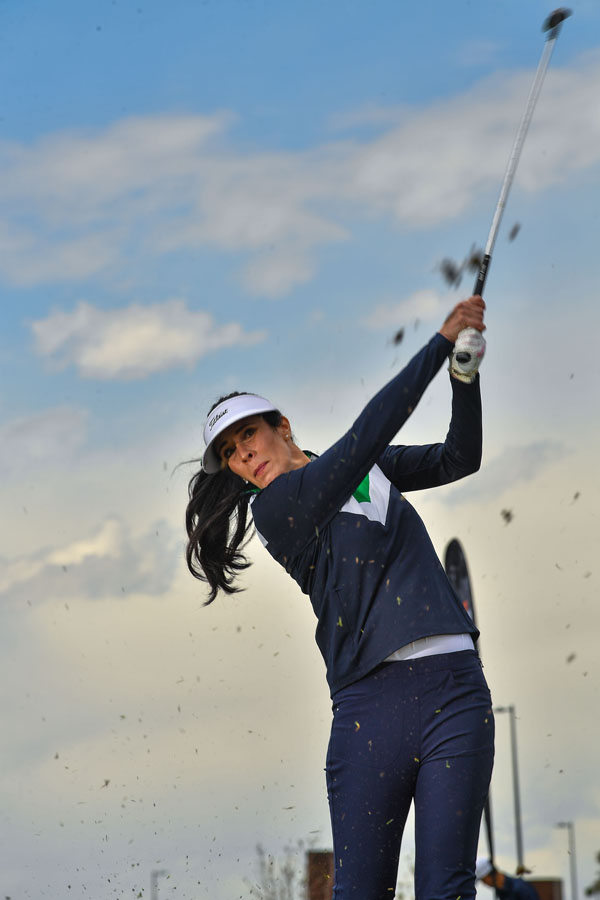 It was 2019 and she had big goals for her term – among them looking into whether they could bring pay-equity to at least the winning share of both the men's and women's opens.
Then Covid hit and in the spring of 2020, it would take all the blood, sweat and time that Greenblatt could muster. The group's board and staff decided to try to follow evolving medical guidelines and still hold the 2020 tournaments.
As a volunteer chair, she was not obligated to dive in so deep. But she was on calls and video conferences throughout the spring with doctors and partners in the tournaments, looking for ways to safely hold these events.
"We pulled it off with a bang," she said. "We were able to lure back LPGA players because we were one of the only ones putting on a tournament that spring. Not only could we do it but we communicated that there was joy to be had during this time. It took a lot of minds and motivated people."
It was May 2020. The game of golf – outdoors in fresh air with participants capable of being apart from one another while still competing – was only just emerging as one of the few 'normal' activities that people could safely do during the hard Covid-quarantine. Golf's fate was still far from clear.
"We were in a lot of Zoom meetings and I was calling doctors left and right," Greenblatt said. "That was an extraordinary example of a board coming together with a team coming together and figuring out how to make it work."
Greenblatt is the 2023 recipient of the Robert M. Kirchner Award, given by the Colorado Open Golf Foundation to "an individual for outstanding contributions to the game of golf in the state of Colorado." Her terms – she ended up serving two – as the head of the Colorado Open Golf Foundation board saw the organization continue to raise funds, hold its three annual tournaments, then use the funds to operate the robust First Tee program at Green Valley Ranch Golf Club.
Kelly Reidy, a volunteer board member for the First Tee who also runs her family's company, Reidy Metal Services, said Greenblatt was the right person to help the the organization survive turbulent times.
"She is just amazing," she said. "She can take on just any challenge and make it her own and take care of it."
Greenblatt grew up locally, and as a teenager was introduced to the game by her father Phill. "I thought it was an old man's sport," she said.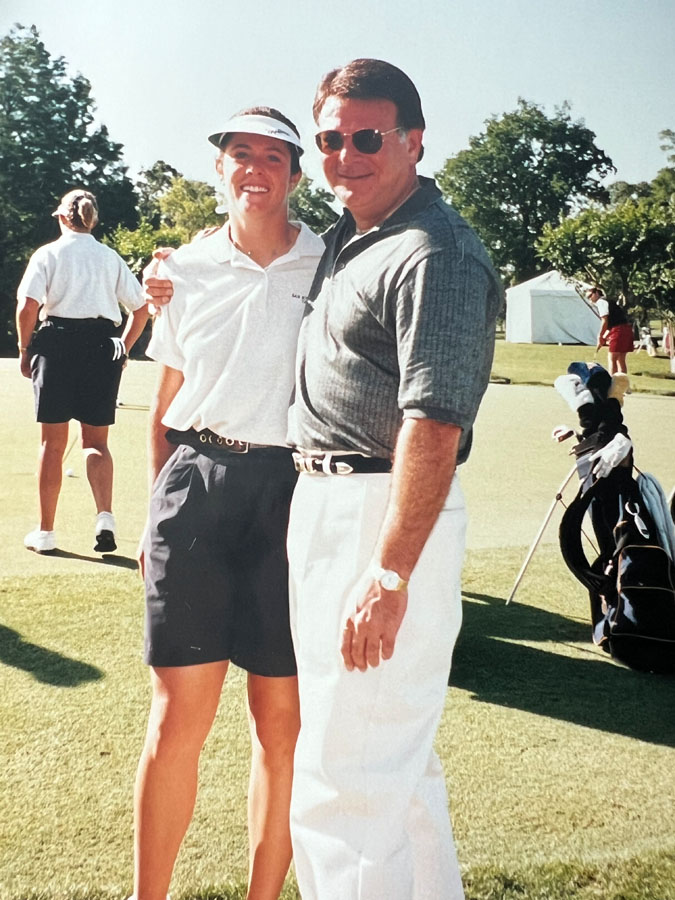 Later, at Cherry Creek High School, she gravitated away from softball and found herself on the golf team. Success followed. She went on to play at San Jose State University in college, then served as assistant coach at the University of Illinois women's team for one year as she began law school there.
She switched to the University of Denver to finish her law degree, began her practice, and struggled as many young professionals do to find much time to keep the game part of her life. Now, with a busy practice in medical malpractice law with the firm Leventhal, Puga Braley P.C., she said she turns to the game when she needs to re-set, clear her mind, and focus.
"I find myself driving to a driving range, hitting balls, chipping, putting with Airpods in," she said.
Other board members said that while all the board is a 'working board' – they work on projects directly, not just give their advice and direction – Greenblatt's tenure was unique.
"To be one of the only states to be able to continue to run our tournaments when some other states just cancelled theirs, we're pretty proud of that," said Chris Nordling, senior managing director at Newmark, a commercial real estate firm in Denver, and nine-year member of the Colorado Open Golf Foundation.
In addition to chairing the Foundation through Covid, Greenblatt also helped lead the charge as the Colorado Open sought a new sponsor after six-year partner CoBank ended its time with the tournament series. As she and director Kevin Laura pursued their next title sponsor, Greenblatt said she also upped the ask.
"For me it was worthwhile to see if I could make some momentum in getting the purses equal," she said. "That added a layer to the effort to get a title sponsor. I tried to push this very hard. If you get a title sponsor you want them to understand where you're going and want them to be part of it. I would ask 'Why aren't (the Open purses) the same?' and nobody would have a good answer."
In the end, Inspirato – the Denver-based luxury travel subscription brand – stepped up to her vision. The men's, women's and senior Colorado Opens now bear the company's name as well as the prestige of being the only state golf championships which offer equal money, $100,000, to the men's and women's winners.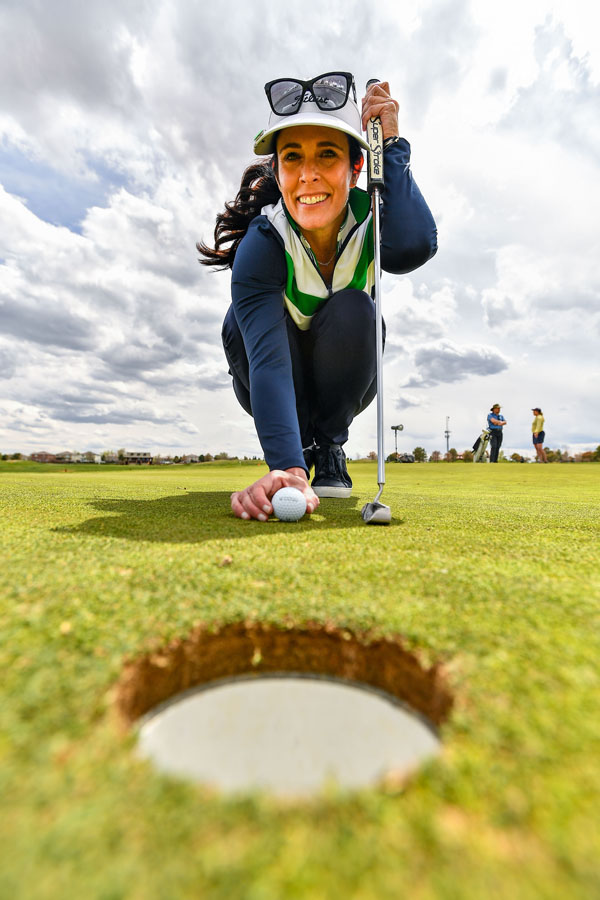 The decision to equalize the prize money for both the men's and women's winners gave the Colorado Open even more impact. "When Inspirato came in that allowed us to have the women's prize purse equal to that of the men," Nordling said. "For the last two winners (of the Women's Open) I've talked to them and they've said that's life-changing money."
Robert M. Kirchner, the person for whom the award is named, founded the Colorado Open in 1964, led golf tournaments and efforts throughout his life, and was voted Colorado Golf Person of the Year twice. Kirchner died in 2019 at the age of 98.
Greenblatt's work with the Colorado Open Golf Foundation continued that work. While she is no longer board chair, she said she is continuing to try to help expand the game.
"I hope I can make an impact on little boys and girls all over the state," she said.
---
This article can be found in the June 2023 edition of Colorado AvidGolfer Magazine
Note: This article was edited after it was first published to correct the year the Colorado Open was founded; it began in 1964.
Colorado AvidGolfer Magazine is the state's leading resource for golf and the lifestyle that surrounds it, publishing eight issues annually and proudly delivering daily content via coloradoavidgolfer.com.