Alabama's snow-white beaches lead to some sweet greens and fairways.
By Jon Rizzi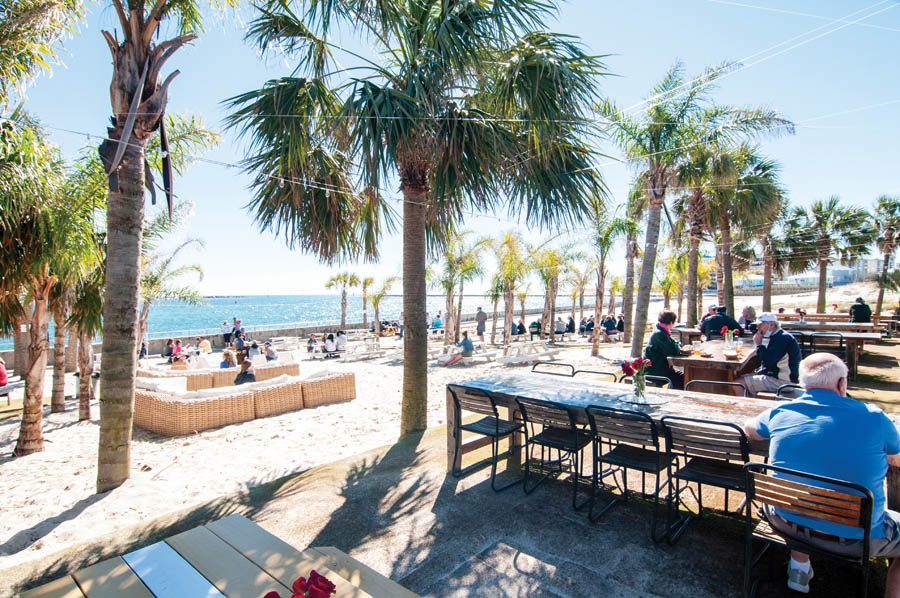 To most practitioners of the sport, golf in Alabama means the Robert Trent Jones Trail—a collection of 468 golf holes spread over 11 courses. One of golf's greatest marketing success stories, it has spawned copycat "trails" throughout the country.
There's another path to follow in Alabama, one along a stretch of shoreline with sand the color of sugar, sawgrass as sharp as a stiletto and seafood fresher than morning dew. Known in some circles as the "Redneck Riviera," the 32-mile expanse from the Florida- Alabama state line west to historic Fort Morgan comprises 99 holes of championship golf in "Gulf Shores" —the name of the area's largest town and a more respectable appellation for the area.
Welcome to Gulf Shores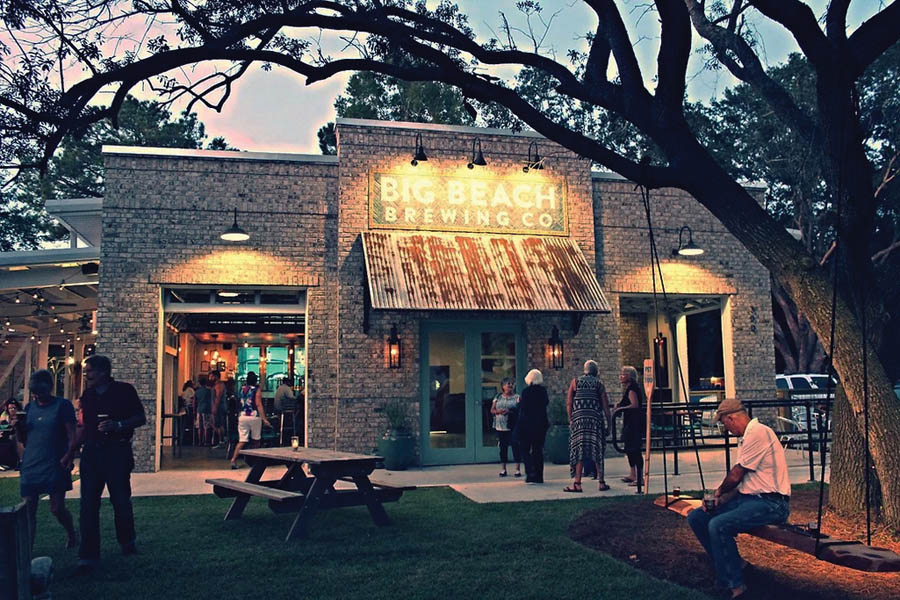 After a 45-minute drive from Pensacola, you're greeted at the Alabama border by the Flora- Bama, a honky-tonk so iconic it inspired a Kenny Chesney song. Established nearly 60 years ago, the Flora- Bama now includes beachfront bars, three restaurants, live music venues,  marina, liquor store, lounge and retail shop. The Flora-Bama empire not only straddles two states; it also occupies both sides of Perdido Beach Blvd.
Stop in or return later for the creamy signature bushwacker cocktail, oyster sampler plate (fried, charred, cheesy, Bienville) and some tunes (on five different stages).
You'll arrive in the town of Orange Beach before Gulf Shores. Both teem with lodging, dining, drinking and watersports options. Here you'll find arcades, bars and restaurants adjacent to package stores stocking everything from beach chairs to skimboards, live bait to fishing tackle.
For lodging, Beachball Properties is a good call. With a portfolio of more than 200 condos, duplexes and homes along the peninsula, this vacation rental and property management company affordably accommodates foursomes, families or any group configuration.
You might opt to grill your own fish or shrimp. But restaurant choices abound, ranging from casual seafood shacks and barbecue joints to the chef-driven cuisine of Bill Briand at Fisher's Upstairs and John "Chappy" Chapman at Pier House. Both eateries are in Orange Beach, as is the The Gulf restaurant and it festive alfresco atmosphere.
In Gulf Shores, any fish dish at DeSoto's Seafood Kitchen is superb —especially when sided with a sweet potato casserole. And if beer's you thing, don't miss Big Beach Brewing's Area 251 Hazy IPA or one of the other pours from its 12 taps.
99 Holes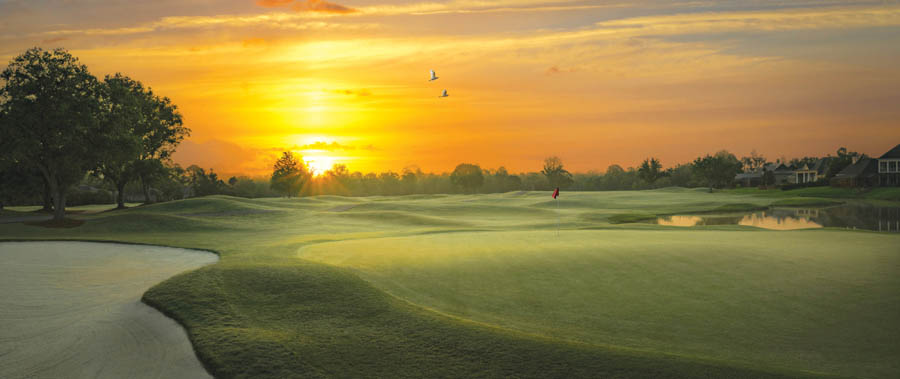 Golf in Gulf Shores is as much about the scenery as the scoring. At Gulf Shores Golf Club, I saw my first Muscovy duck—a living turducken that my playing partner, evidently a Merle Haggard fan, identified as a "Muskogee duck." Egrets, ospreys, turtles and alligators lounge along the banks of lakes and ponds on every course, while funny-faced Sherman's fox squirrels scamper over the knobby knees of cypress trees.
None of Gulf Shores' courses hug the shoreline, but just because a course isn't on the water doesn't mean there isn't water on the course. Nor does it prevent wind from being a factor.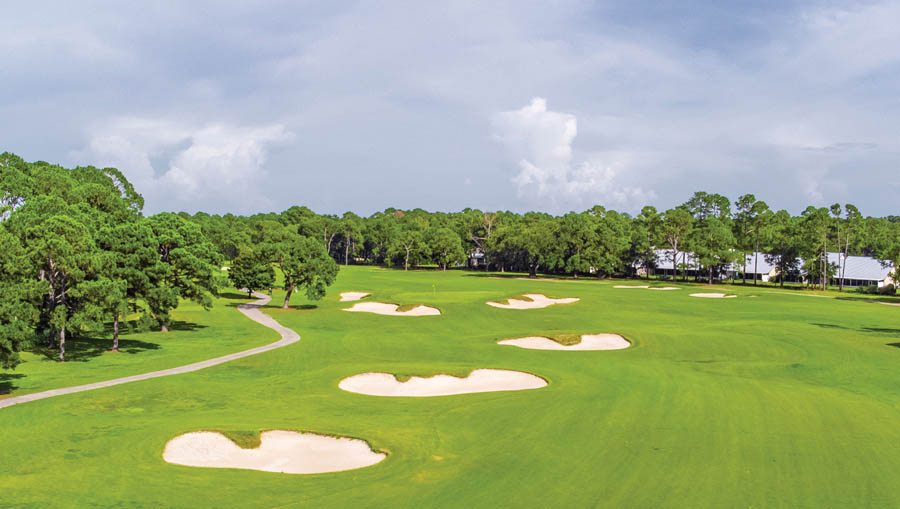 So it was at Gulf Shores Golf Club, which debuted with an Earl Stone design in the mid-60s and underwent a 2005 renovation by Jay and Carter Morrish that added 300 yards, numerous bunkers and bulkheaded water features. The par-71 course now stretches to 6,812 yards, weaving through mature stands of pine and magnolia trees with doglegs aplenty. Onmore than one occasion, the wind held up a well-struck iron shot—"stagecoached it," my partner said—and sent it to a watery grave. A municipal layout with a plantation- style clubhouse, strong shot values and excellent conditioning, the course serves as a delightful on-ramp to Gulf Shores golf.
The challenge increases at The Golf Courses at Craft Farms. Its pair of layouts—Cotton Creek, which opened in 1987, and Cypress Bend, its younger complement by six years—are the only Arnold Palmer designs in the state.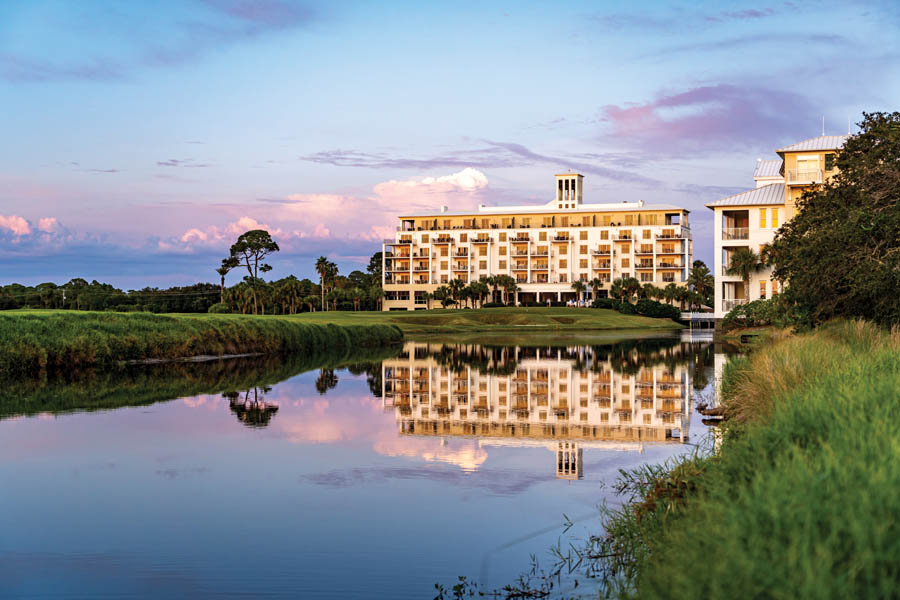 Of the two, the 7,127- yard Cotton Creek rates as more difficult, with a higher course and slope rating.
The layout flows from a high sandy plateau down into wet marsh country featuring black gum and bay trees. Water comes into play on 14 holes, first appearing by the second green and becoming invasively vexing as you make your way to the risk/reward sequence of the par-4 sixth and par-5 seventh. The short par-5 17th will tempt you to dodge the drink to reach in two, while the water bordering the entire left side of the closing hole.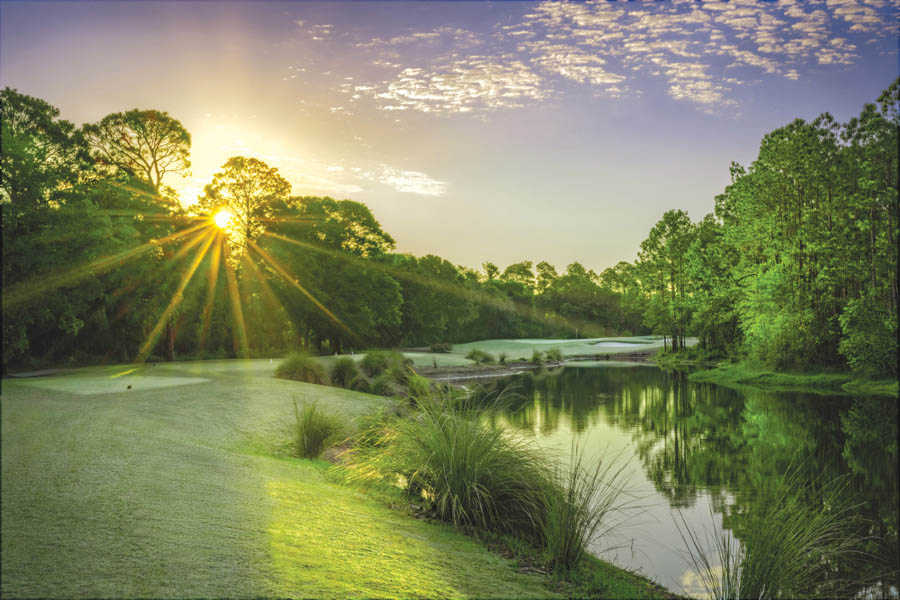 With wider fairways and landing areas, Cypress Bend clocks in about 300 yards shorter than its older sibling, but it mimics its coastal feel as it traverses a network of lakes that factor into on nearly every hole. A stream crossing diagonally in front of the fourth green makes the par-4 fourth the no. 1 handicap hole. If you can keep your ball dry on the wonderfully challenging 13th, 14th, 17th and 18th, you're a star.
Paired with the sound of nearby surf, the presence of exposed sand, dune junipers and wee, wind-bent pines gives Kiva Dunes the feel of a links course that the architect, 1976 U.S. Open champion Jerry Pate, found rather than sculpted. Of a piece with a conservation area near Fort Morgan, the 7,092-yard layout sits atop many lists of Alabama courses.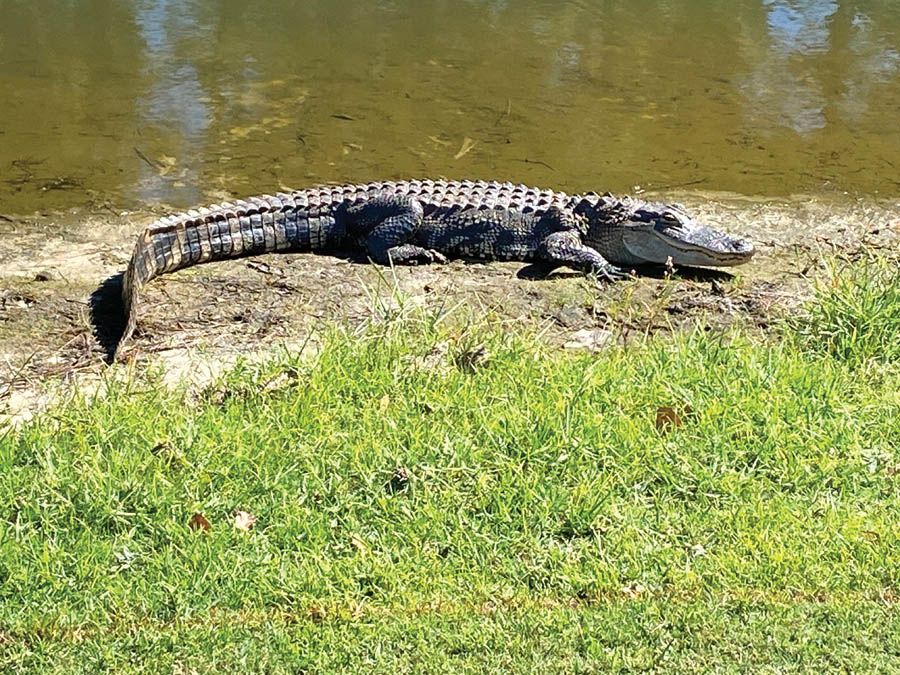 Kiva weaves around various bodies of water that don't come into play very often, but when they do—on holes 2, 3, 9 12 and 17—watch out. Keeping the ball below the wind while trying to carry waste areas and occasional water will test your shot-making, just as hearing an attractive young associate in the golf shop address you as "hon," "sweetie" and "darlin'" will test your resolve not to drop $100 on yet another golf polo.
Located directly next to the Bon Secour Wildlife Preserve, the 27-hole Earl Stone-designed Peninsula Golf and Racquet Club winds through more than 800 acres of beautiful live oaks, cypress trees and natural vegetation. Each of Peninsula's three nines— Lakes, Marsh and Cypress—has ample greens, impeccable conditioning and a character all its own. Of the three, the Lakes probably rates as the most difficult, with Marsh a close second.
Play the striking Cypress nine as well, but time it so you're off the second green around sunset. En route to the third tee is a detour into the woods, where an elevated wooden walkway snakes through the trees to Mobile Bay and the resort's signature boardwalk and pier. The view across the water as light drains from the sky might just be worth skipping that long par-3 third.
A Natural High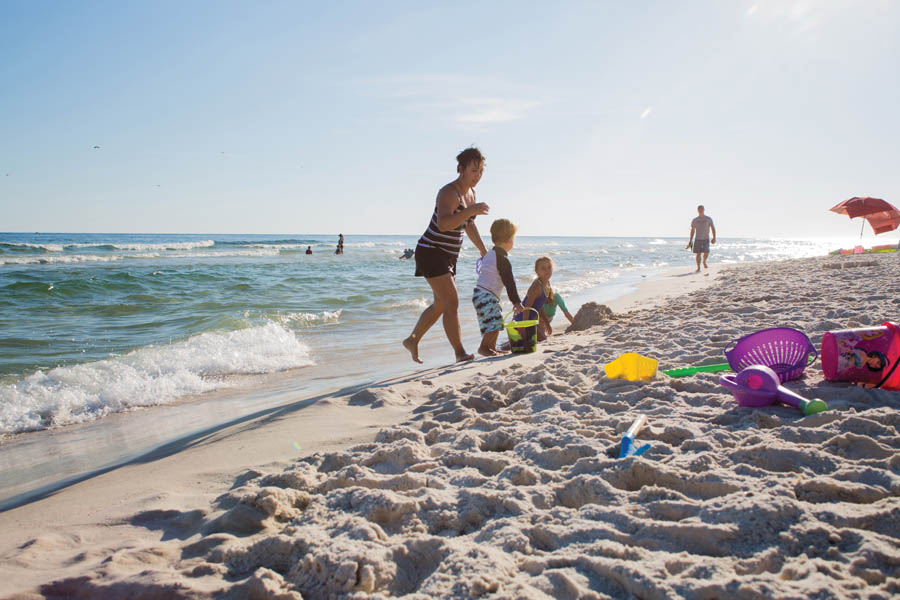 The natural beauty you'll find on Gulf Shores' golf courses only hints at the area's stupendous bounty.
Gulf State Park, situated between Orange Beach and Gulf Shores, occupies 6,500 acres spanning the Alabama Gulf Coast. Nine unique ecosystems—from evergreen forests to coastal swales and dunes—call it home. The park supports sustainable tourism on its three lakes, 28 miles of trails, three restaurants and various lodging accommodations.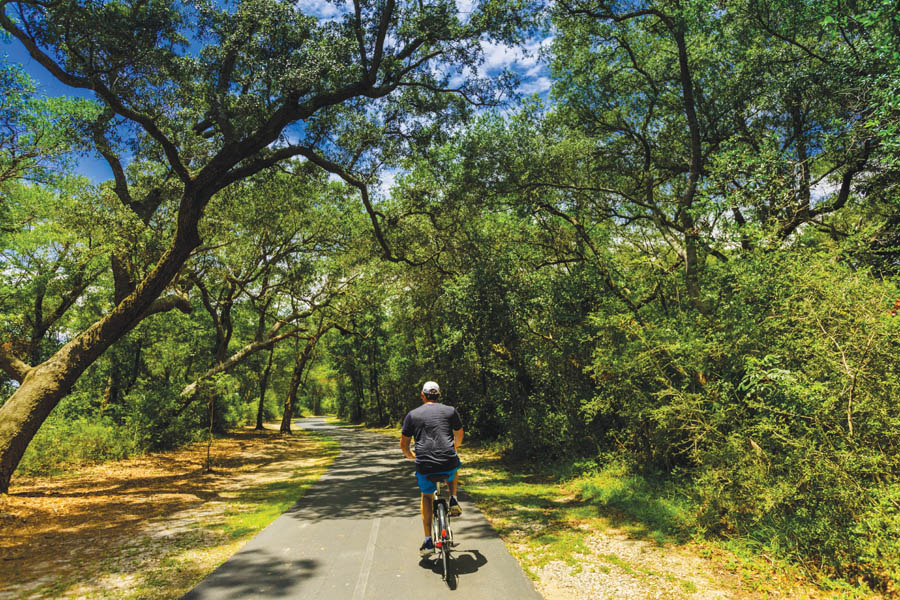 Further west on the Fort Morgan Peninsula are four of the five units of the 7,157-acre Bon Secour National Wildlife Refuge, which encompasses some of Alabama's last remaining undisturbed coastal barrier habitat. Bon Secour (French for "Safe Harbor") provides a natural oasis where multiple species can exist without harm. Only one Bon Secour unit allows human visitors, and they need to stick to the designated trails. It's the conservationist equivalent of a cart-path-only par 3—and never having to putt.
---
Want to read more about Travel? Visit our TRAVEL BEYOND Page.
Colorado AvidGolfer Magazine is the state's leading resource for golf and the lifestyle that surrounds it, publishing eight issues annually and proudly delivering daily content via coloradoavidgolfer.com.