2020 Ford Ranger Review
By Isaac Bouchard
After the Great Recession, the domestic auto makers abandoned smaller pickups, including the Ford Ranger. This ceded the class to Toyota, who enjoyed a 70 percent-plus market share for the Tacoma for a decade. Sensing an opportunity, Ford brought back the Ranger, which had never ceased production overseas, and tossed it into the fray. The result is an interesting blend of attributes that no doubt will suit many buyers well, but might leave others wanting. The Ranger has the best powertrain in the class, especially for us here in Colorado. Comprising a 2.3-liter, turbocharged four and 10-speed automatic, it is punchy, powerful and responsive. While its 270hp rating is beaten by competitors, its 310lb-ft of twist is always evident and it runs harder and more effortlessly than the Tacoma's unrefined V6 or the GM models' smooth but torque-lite engines. The Ranger has slightly higher tow and cargo ratings than anything in the class too, and its bed is four inches wider than in the Colorado/Canyon twins, making it more useful. But the demerits of a near decade-old chassis count against it. Its body always is in motion, with little jitters and flutters evident on even smooth pavement and almost comically poor reactions to big bumps a constant companion. It wallows around corners and rarely settles down. This is a shame, since it is otherwise generally quiet and refined and its steering and brake feel, while deliberate, are linear and consistent.  
The Ranger's interior likewise is a mix of old and new: the climate control buttons are hard to find, being small, flush mounted and the same color as their surround, and the backseat neither splits nor even folds flat, yet the Sync3 infotainment system superb. All the modern driver aids are either standard or optional, there is WiFi, 110v outlets and more USBs than the competition, and Ranger is the only truck in the class whose blind spot monitors can be configured to include a trailer's width in its settings. Outside, Ford's styling team have done a great job of keeping it form looking its age and interior quality is on par with its rivals. While the Ranger could be summed up as a phenomenal powertrain in search of a chassis, there is enough goodness here to help insure Ford a decent share of the midsize truck market and to worry established rivals. Most all the criticisms of the current Ranger should be addressed by a forthcoming, updated version, which also serves as the basis of the all-new Bronco, whose production run is virtually sold out for over three years. Will Ford be able to tame the bucking ride and tame this wild horse, or will it be a great looking retro machine that is still a bit uncivilized? We'll know next year.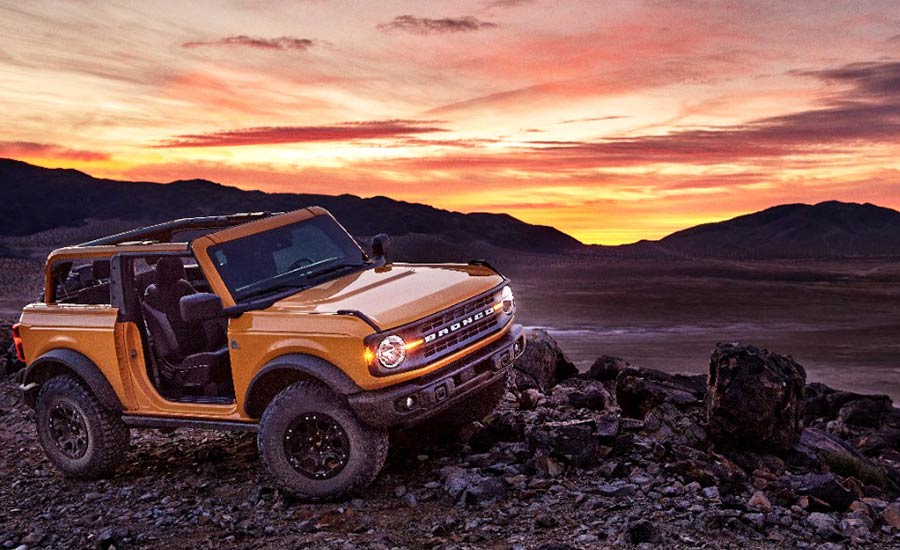 EPA Ratings: 20/24/22mpg 
0-60mph: 6.8sec 
Price as tested: $46,910 
3 Stars 
 Here is what Ford has to say. Read here.
Automotive Editor Isaac Bouchard owns Denver-based Bespoke Autos ([email protected]; 303-475-1462). Read his latest address on how COVID-19 is affecting the automotive industry: Click Here

---
For more auto reviews, visit our LIFESTYLE PAGE.
Colorado AvidGolfer Magazine is the state's leading resource for golf and the lifestyle that surrounds it, publishing eight issues annually and proudly delivering daily content via coloradoavidgolfer.com.