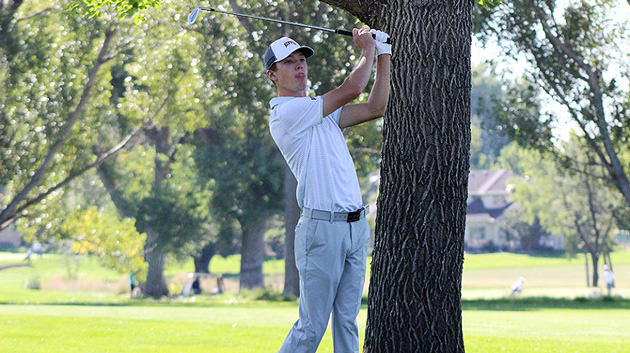 The wind howls and DU stumbles in Tucson.
By Drew Kort
At 7,300 yards, Tucson's Sewailo Golf Club presents plenty of challenges when the air is calm. But when the wind howls at more than 20 mph like it did during Monday's opening round in the Arizona Intercollegiate, the University of Denver Pioneers were looking at a tough way to kick off the spring season.
With gusts as high as 31 mph pushing the field's scoring average close to 80, the University of Denver Pioneers struggled to a 40-over-par 328, completing the opening round 17th out of 18 teams.
Although scores improved as the winds calmed for the final two rounds, Denver remained in the second-to-last position (ahead of Summit League rival South Dakota State) as play came to an end in a field that featured 14 of the top 100 teams in the nation.
Homegrown senior Chris Korte (Littleton) and freshman Jackson Solem (Longmont) provided a calming presence for the Crimson and Gold.
Team leader Korte scuffled out of the gate with an 11-over-par 82, but quickly found his groove. He played his final 36 holes in only 5 over par, putting him in a tie for 53rd on the individual leaderboard and placing him highest among all DU golfers.
Solem, teeing it up for only the second time in his collegiate career, kept the ball underneath the wind in round one and fired a solid 5-over-par 76. After stumbling to an 81 in round two, he managed to bounce back with his best score of the tournament in the final round, a 2-over-par 73.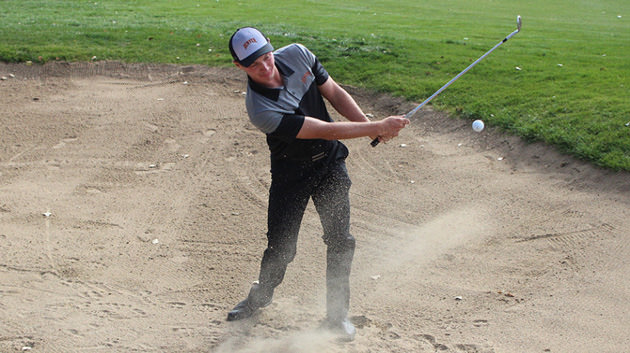 With similarly impressive play in his collegiate debut at the Visit Stockton Pacific Invite in October, Solem seems to be a young talent to keep an eye on.
Senior Jake Kelley (Littleton) carded 84-71-72, and ended up in 83rd individually. Freshman John Sand (Hoquiam, Washington) posted 88-80-73 to place in 87th. Sophomore Eric Hagen (Aberdeen, Washington) shot 86-80-80 and finished in 90th.
"I like the heart we showed today after a really tough day on Monday," said Head Coach Eric Billinger after play ceased. "We have got to take this experience this week and learn from it and continue to improve in order to achieve our goals for this spring."
With a roster loaded with talented underclassman, progress seems imminent.
Tournament host University of Arizona (10-over-par 862) took first in the tournament, with individual winner Braden Bailey of Baylor (3-under 210) the only player to finish in red numbers.
Ranked second to the University of South Dakota in the Summit League preseason poll, the Pioneers will look to live up to their potential when they take the course next at the Wyoming Desert Intercollegiate in Palm, Springs California, on Feb. 26.
Click here for tournament stats and scores.