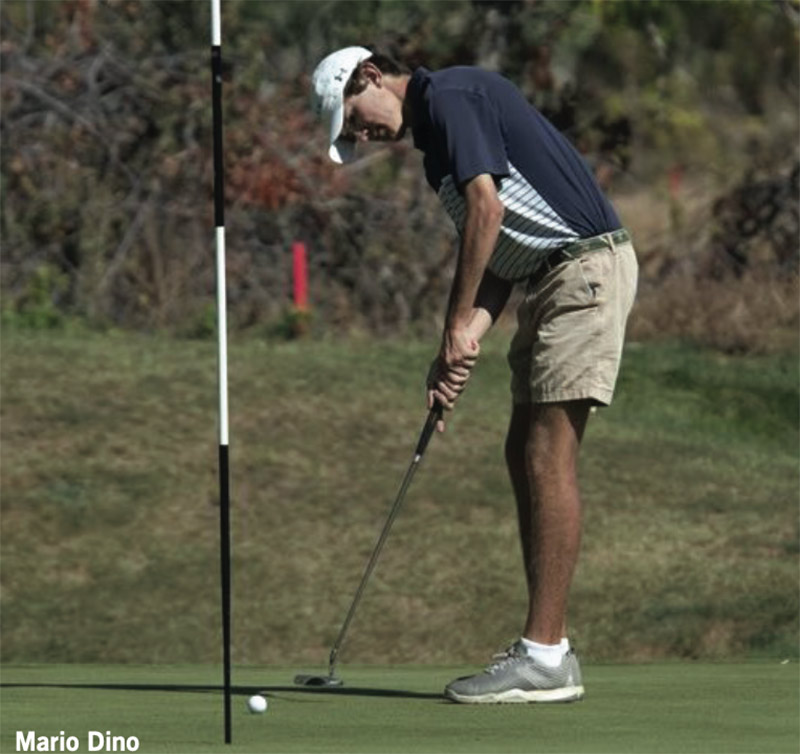 Mario Dino has always loved sports, but, truth be told, sports haven't always loved him back.
After suffering a stroke in his mother's womb, Dino was born with a form of cerebral palsy that restricts movements on the left side of his body; at times that proved to be a challenge when it came to things like navigating athletics.
"I'd always have to make exceptions for myself," he says. "Like, if I went to a basketball camp, I'd have to go up to the coaches and say, 'Hey, I can't dribble with my left hand, so I can't do this,' stuff like crossover dribbles."
But Dino says that was never the case with golf, which allowed him, he continues, "to just go out and play my own game."
And that game has been more than solid. A senior at Mullen High School in Denver, Dino has been the No. 1 player on the boys' golf team each of his four seasons. Last fall, after qualifying for the fourth time, Dino finished second in the Class 4A state tournament, helping to lead the Mustangs to a runner-up finish as a team.
All this after not being sure, as an incoming freshman, whether he was good enough to play.
"My Dad (Mike) took me aside and said 'You don't have to make varsity as a freshman; you can work your way up to that," Dino says. "I was just looking to shoot a good score during tryouts and seeing what happened after that. But after tryouts I was already in the third spot and from there, the rest is history."
Because of his palsy, Dino says there are times he gets frustrated when he needs to make small, precise movements with his left hand, adding that part of his physical therapy involves crossing the vertical midline of his body to help improve the connection between the left and right sides of his brain.
But Dino has always been able to grip a golf club firmly, and the act of making a swing naturally mimics the same motions that he works on in therapy. Dino's mother feels her child and the game instinctively found each other because of his disease. Picking up a club before he was three, Dino would go to driving ranges with an uncle and his grandfather and fell in love with golf almost immediately.
In a scholarship application, Dino wrote, "Even though I have spent countless hours in physical and occupational therapy, golf has been the best thing for my confidence and physical development."
After spending his spring and summer playing in a number of junior tournaments, both locally and across the country, Dino is looking forward to a new challenge—playing collegiate golf. At press time, he had narrowed his choices to three California schools which have expressed an interest in him joining their teams: Cal State University Monterey Bay, Chapman University and Occidental College.
"The hardest team to make and be on the travel squad right away would be CSU Monterey Bay, but part of me really wants to go there because it would make me strive to work harder to improve my game," he says.
---
This article was also featured in the April Issue of Colorado AvidGolfer.
Colorado AvidGolfer is the state's leading resource for golf and the lifestyle that surrounds it, publishing eight issues annually and proudly delivering daily content via coloradoavidgolfer.com.