A recap of the head-turners from last month's Denver Auto Show.
By Isaac Bouchard
2020 Mercedes GLE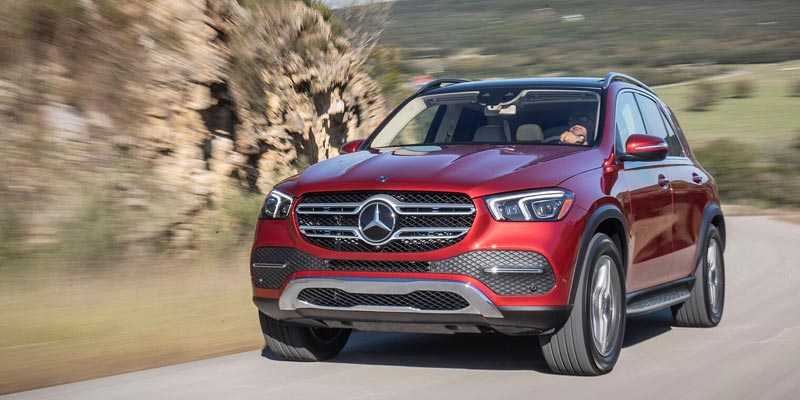 Twenty years and two million sales after Mercedes invented with midsize, luxury SUV, we have its fourth generation, code word W167. An all new frame and structure gives it more room—especially in the back seat—and provides the basis for a brilliant, active suspension that can scan the road and control the movement of each wheel independently, pushing them down or even pulling them up, imbuing the GLE with a magic-carpet ride and excellent handling. Even basic versions are smooth over broken tarmac and exceptionally quiet. To get the fancy suspenders one needs to plump for the GLE450, powered by a refined new turbocharged, inline six cylinder engine whose low-end is boosted by a 48-volt electrical battery/motor system. Its 362hp/369lb-ft give the Benz appropriate acceleration alacrity, but most folk will be content with 350's turbo, 2.0L four, whose 255hp/273lb-ft are more than adequate. Inside, the new GLE shocks and awes with two giant, horizonal monitors that can be configured in a myriad of confusing ways; hopefully the cloud-based AI brain that controls many of the new MBUX infotainment system's operations will soon learn to stop asking what it can do for you every time someone mentions the word "Mercedes". Meanwhile occupants can enjoy the new cockpit architecture, which is modern yet classic.
EPA ratings: 19/26/22mpg
0-60mph: 6.7sec (est)
Price as tested: $67,240
2020 Jeep Gladiator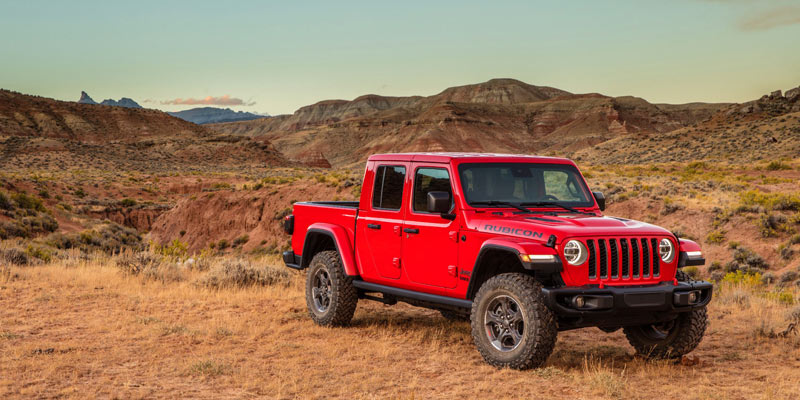 That it was a no-brainer for Jeep to create a pickup version of its best-selling Wrangler in no way detracts from the brilliance nor desirability of the Gladiator, whose name is taken from the company's 60s back catalog. An all-new frame allows it to tow up to 7,650lbs and the 5-foot bed can be stuffed with 1,600lbs of toys, gear or home remodeling detritus. That new frame means the Gladiator has a wheelbase almost 20in longer than then Wrangler Unlimited and passengers benefit from a cab that is roomier than class-defining Toyota Tacoma and a better ride. And no one else offers roof panels and doors that can be taken off, meaning the Jeep becomes the first open air pickup in decades. Right now the sole engine is the long-serving but loveable 285hp 3.6L Pentastar V6; next year we get a V6 EcoDiesel with 442lb-ft of torque.
2019 Ram Heavy Duty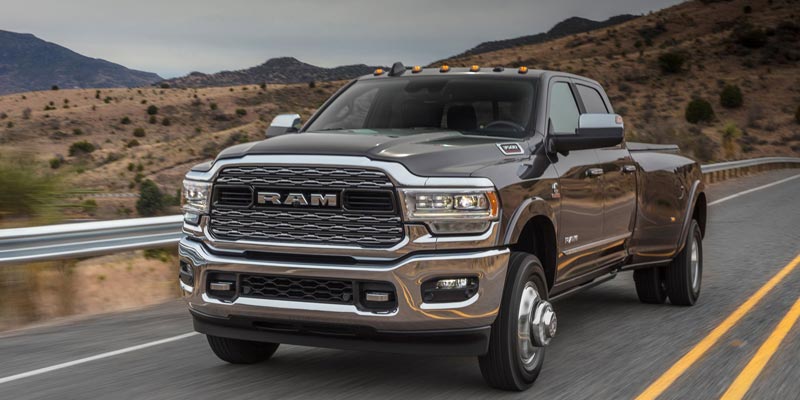 The class-redefining interior of the new Ram now sits atop Ram's HD chassis and can be had with a Cummins diesel that breaks the 1,000lb-ft of torque barrier, all the better to haul loads of over 35,000. Genius towing aids like the ability to drop the air bags that suspend the 2500 model's bed mean you can hook up to a trailer without even getting out. And monitors that include the trailer's tire air pressure should make the travails of travel less likely to include emergency roadside changes.
2019 Chevrolet Blazer & Honda Passport
Competing in the same class, the new Blazer and Passport couldn't be more different. Want sexy looks or boxy roominess? The Chevy takes Camaro styling cues and successfully spreads them over the inside and outside of the Blazer, which rides on a shorter version of the platform that underlies the dynamically excellent Traverse. It out-handles the Honda, which rides better and is actually slightly faster, despite being down a few ponies. The Passport is basically a lifted, shorter Pilot, and while this gives it some aesthetic challenges, its vast interior is more practical. Both are compelling alternatives to the aging Ford Edge and Nissan Murano.
2019 Mazda3 AWD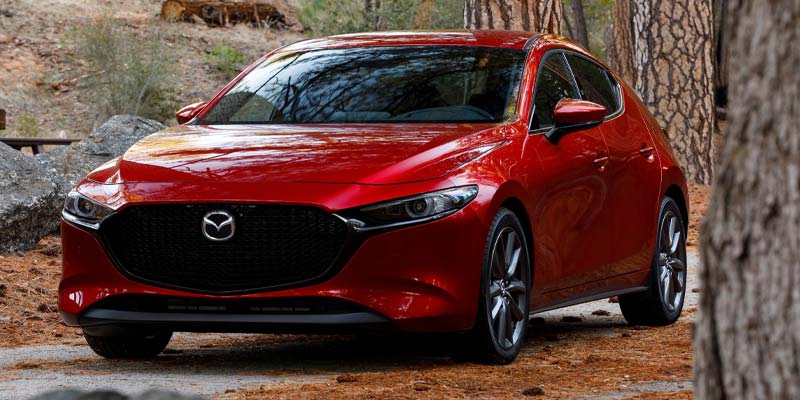 Mazda found that the people were cross-shopping the top last-gen Mazda3 and the Audi A3 all the time; the Japanese car was the better handling machine but lacked the name and interior of the German. With its all new model, Mazda stands a good chance of capturing more premium-wanting buyers. The 3's interior is the equal of the Audi's, its tech is intuitive and fast and it now is available with all wheel drive, in both hatch and four-door forms. All four roughly $5,000 less than the equivalent A3. If Mazda keeps this up they may indeed move the brand as far upmarket as they hope.
---
For more auto reviews, visit our LIFESTYLE PAGE.
Colorado AvidGolfer Magazine is the state's leading resource for golf and the lifestyle that surrounds it, publishing eight issues annually and proudly delivering daily content via coloradoavidgolfer.com.