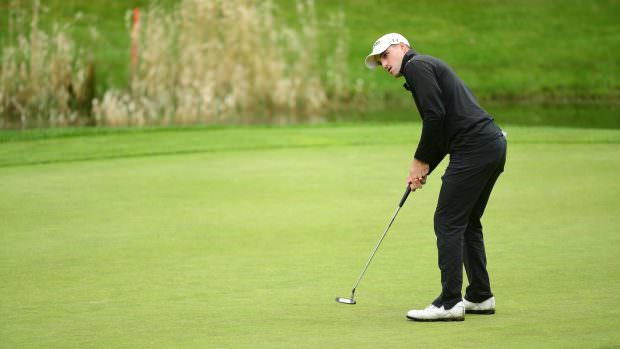 Lady Rams finish third, Ram men second at Mountain West Conference Championships.
By Drew Kort
Both the Colorado State men and women competed in their respective Mountain West Conference Championships this past week, and both teams found success.
The Lady Rams took to the par-72, 6,270-yard Dinah Shore Tournament course in Rancho Mirage, California. The course is famously known as the host of the ANA Inspiration—the LPGA Tour's first major of each year.
In an attempt to earn an individual berth at NCAA Regionals and give her squad the boost they need to compete on the national stage as well, Katrina Prendergast (Sparks, Nevada) stepped up.
The junior bounced back after a disappointing 77 in round one and fired 5 under par for her final 36 holes. She made 10 birdies over that stretch.
Prendergast finished in solo third place with a final score of even par. She led the field in par-3 scoring for the week, and her tally of 12 total birdies was second to only Milagros Chaves of SDSU who won the individual honors.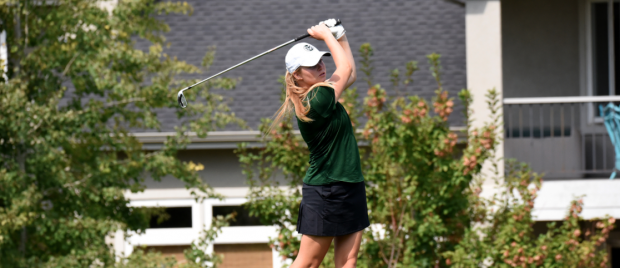 Sophomore Ellen Secor (Portland, Oregon) played a consistent championship with rounds of 74-71-72. She finished T4 and only one stroke behind Prendergast. Secor's success can be attributed to her play on the par 5s where she bested the field with a score of 6 under par on those holes for the week.
Frosh Haley Greb (Pendleton, Oregon) wound up T27 at 17 over par, and sophomore Jessica Sloot (Fruit Heights, Utah) finished one stroke behind her and in T30. Sophomore Brooke Nolte (Melissa, Texas) landed in a tie for 35th at 20 over par.
The team finished at 31 over par for the tournament, and that was low enough to earn them a solo third place finish. UNLV won on the team side.
The Lady Rams now await word on whether they will play in NCAA Regionals. Selections will be announced this week.
The No. 43 Ram men had similar success. They teed it up on the par-72, 7,115-yard Gold Mountain Olympic Course in Bremerton, Washington.
Senior Max Oelfke (Hannover, Germany), junior Jake Staiano (Cherry Hills Village) and sophomore AJ Ott (Fort Collins) led the charge for the Rams. All three players fired 1 under par for the championship, putting them in a tie for fifth place on the individual leaderboard.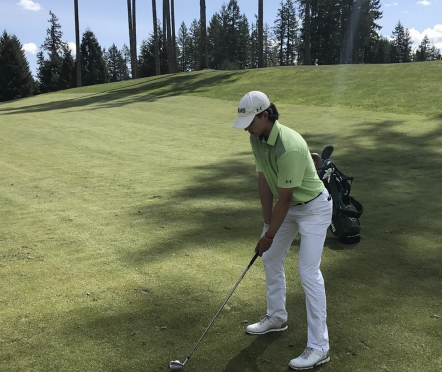 "The guys fought hard without their best at times," said head coach Christian Newton. It was great to see Jake, AJ, and Max all in the top five."
Freshman Jack Ainscough (England), who was coming off a strong finish to the season, ended in T27 at 9 over par. Freshman Parathakorn Suyasri (Chonburi, Thailand) finished T41 at 13 over par.
For the second consecutive year, the unit finished runner-up in the conference tournament. At 3 over par, the Rams were 11 strokes behind champs UNLV. UNLV's Shintaro Ban won in dominating fashion on the individual side by nine strokes at 16 under par.
"This was overall a good result this week," continued Newton. "Runner-up two years in row is still a nice accomplishment. I'm very proud of our resiliency this week."
The Rams are ranked high enough to be guaranteed spot in NCAA Regionals as an at-large selection. The regional location where they will compete will be announced May 2.
Click here for the women's scores, and here for the men's.