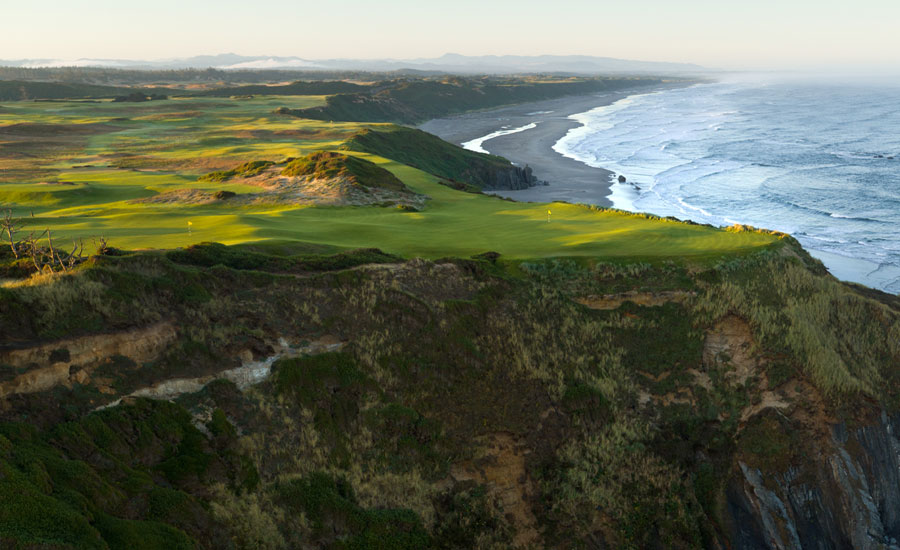 Sheep Ranch, another Coore-Crenshaw masterpiece, brings the number of 18-hole courses at Bandon Dunes Golf Resort to five.
By Jeff Wallach/Photographs courtesy Bandon Dunes Golf Resort
In case you needed another reason to visit Bandon Dunes, this June the resort will debut Sheep Ranch—its fifth and likely final links course—featuring nine greens perched along the Pacific and ocean views from all 18 holes.
Built upon the formerly mythical layout that featured 13 greens built by Tom Doak and no specific routing—and which required insider connections to access—the new Sheep Ranch is like a gleaming new city built upon the ruins of a once-glorious one. Architects Bill Coore and Ben Crenshaw reconstructed several of the original greens, added their own putting surfaces wherever necessary, and have created what may be the best layout on this already legendary property.
"We tried to pay tribute to what was here before us, and to the shapes and contours that were here, marrying the old look to the new," Coore says regarding his reworking of Doak's earlier artistry. "Lots of the holes that golfers thought unconventional before are still out here."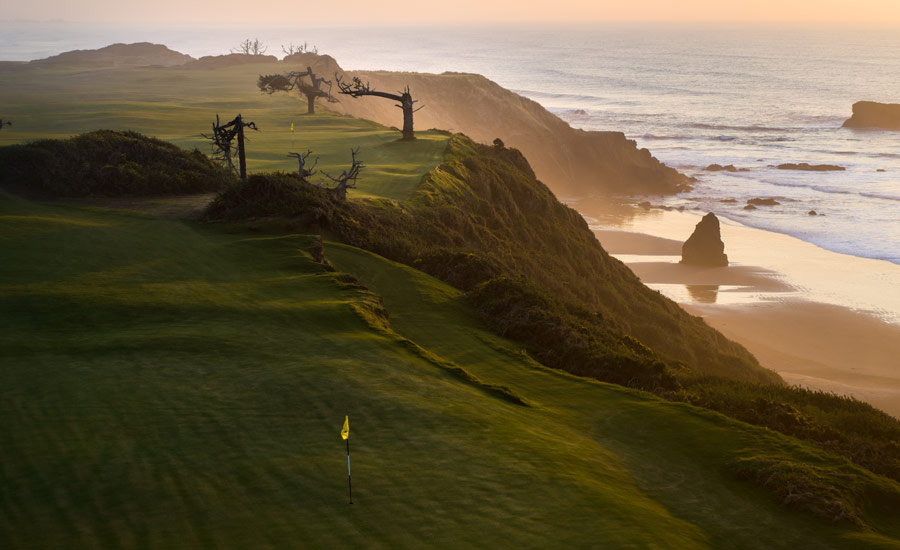 Tucked into a small site between the coast and Pacific Northwest forest, and laid out across rolling natural dunes, Sheep Ranch distinguishes itself with its clustering of tee boxes and the interactive nature of the routing. Golfers will encounter other happy golfers as they play.
"Fairly early we created clustered teeing grounds—where two holes lie extremely close together as to be almost common, so lines of play can radiate out at different angles and create width," Coore explains. "Some classic old teeing grounds were in very close proximity for the same reason—like at Maidstone on Long Island. It's been done many times around the world as the best way to maximize space."
The highlight may be the famous vortex green from the original Sheep Ranch, a promontory poking into the Pacific and lending the feeling that the sea is encroaching from all sides. The vortex now hosts a tiered double green for the third and 16th holes.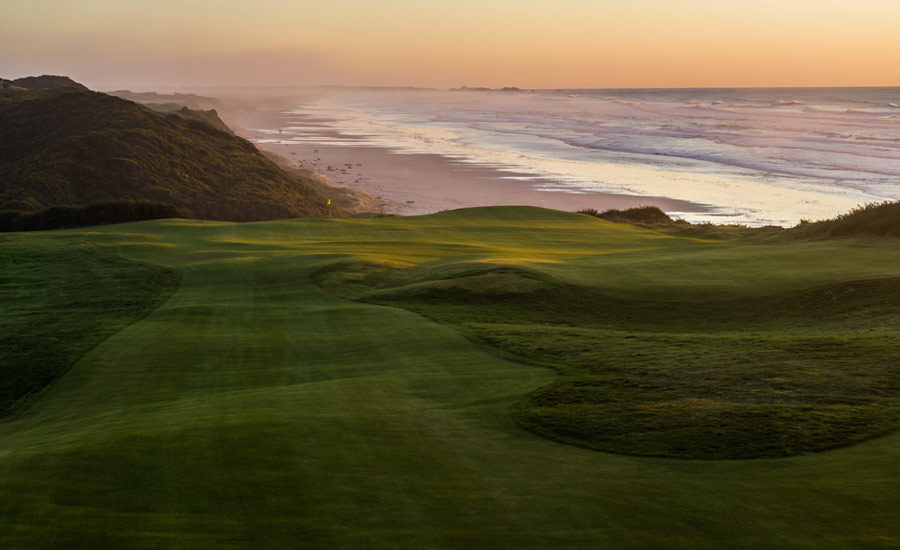 Another notable feature is the lack of any sand bunkers. Coore says that as the windiest of Bandon's layouts, the sand here would blow right out. The shaped bunkers were hydro-seeded and designed to look abandoned. They will be left to weather naturally, evolving as nature sees fit.
The architects' clever use of the landscape has created some memorable moments, such as the par-3 seventh hole which plays downhill with the distant beach stretching behind it so that you feel an over-amped shot might land in California. The par 3s are particularly fun, with another playing with the ocean to the left and a huge gorse-covered dune blocking the right side of the green. On a windy day golfers will face interesting conundrums.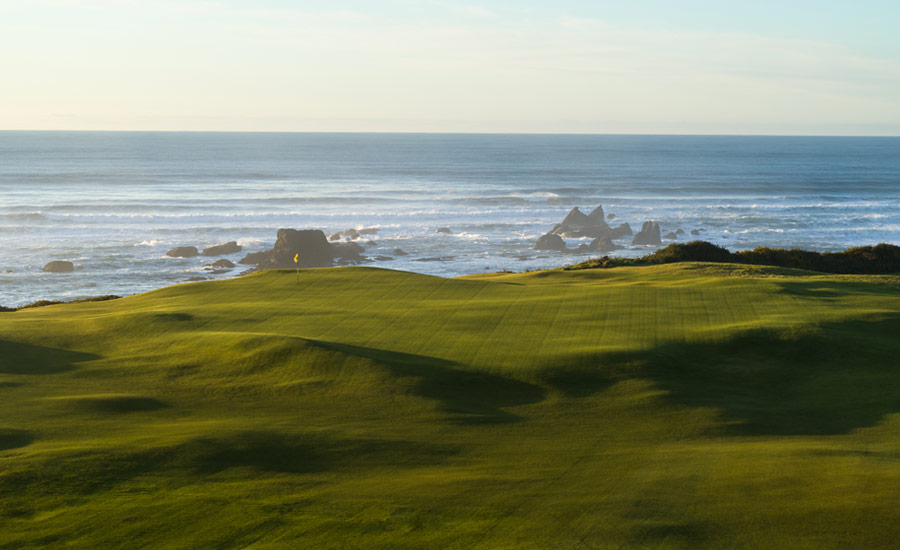 While the site stood on its own for many years, unaffiliated with Bandon Dunes, co-owner Phil Friedmann—former business partner with Mike Keiser at Recycled Paper Greetings—agreed that the private golf enclave made sense as a component of the resort.
"I enjoyed the wonderful experience of having it to myself as a place where my friends could come and have a singular experience that was exciting, charming, mystical," Friedmann says. "That went on for some time. Early on in construction of the new Sheep Ranch, Bill Coore asked if I was sure I wanted to do this, that it wouldn't ever be my sanctuary again. But I've reconciled that with being able to offer golfers of all abilities a chance to play something this special on a unique piece of ground."
Plans call for Sheep Ranch to open June 1, 2020. At press time, Bandon Dunes Golf Resort had voluntarily closed through April 30 in response to the COVID-19 pandemic. Please visit bandondunesgolf.com or call 855-220-6710 for updates and booking information.
Oregon-based writer Jeff Wallach is most recently the author of the novel Mr. Wizard.
---
This article was also featured in the May 2020 issue of Colorado AvidGolfer.
Colorado AvidGolfer is the state's leading resource for golf and the lifestyle that surrounds it, publishing eight issues annually and proudly delivering daily content via coloradoavidgolfer.com.