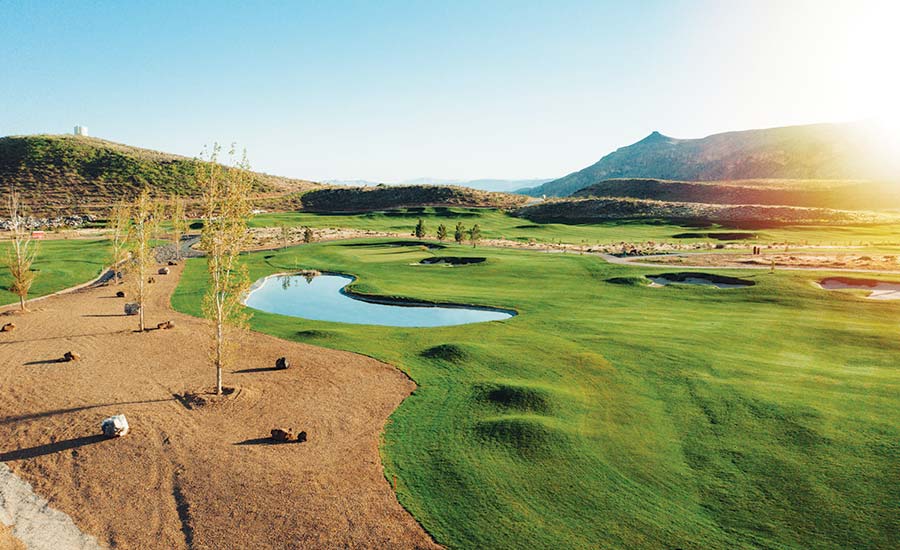 SOUTHERN UTAH HAS become one of our nation's finest golf destinations. Towering vermillion cliffs mark the Hurricane Valley area as a must-see destination, not only for nature lovers but golf enthusiasts. Exceptional courses in Southern Utah were designed to promote the area's most striking attraction—nature. Fairways are lined with silver sagebrush and staggering crimson plateaus add depth and challenge to the courses. The warm climate allows rounds to be played year-round, making Southern Utah an ideal place to find yourself outdoors.
In the heart of this truly iconic area, the sun rises on a brand new golf community; Copper Rock.
Copper Rock Golf Course
 is the beginning of a world-class development in Hurricane, Utah. Combining innovative design with nature's best work, this course nestles itself in the shadow of Zion National Park. It neighbors Sand Hollow State Park and offers views of Pine Valley Mountain, Kolob Fingers, and the red Dixie Cliffs. The development features a magnificent 18-hole championship course that twists, turns, climbs, and descends with the natural landscape, offering a unique challenge for golf enthusiasts and casuals alike. This par 72 course comes in at just under 7,000 yards in distance, with plans to extend the length even further in 2021.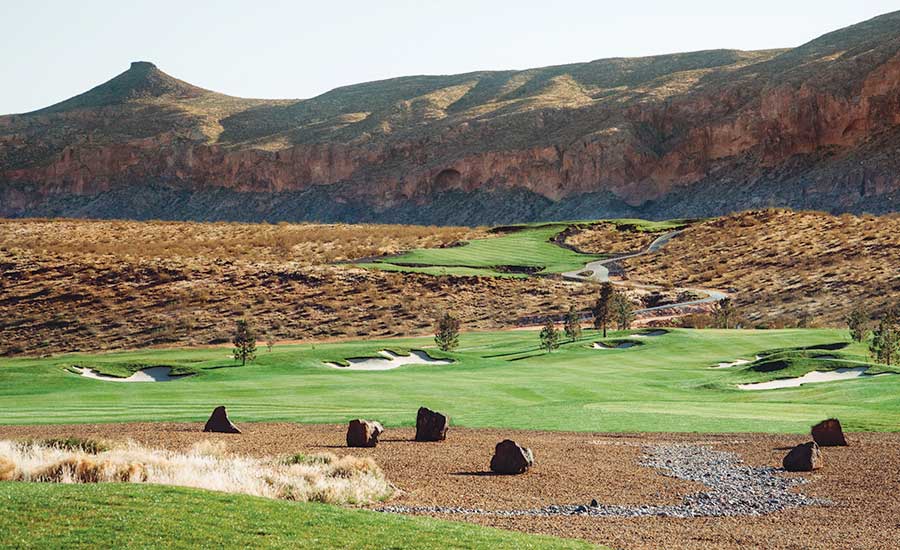 Copper Rock is more than a golf course; it has homesites available, featuring golf-side luxury housing from some of Utah's finest builders and craftsmen. Twin-Home nightly rental options are in development now, with expected completion in early 2021. The sights are set high, with a master-plan to build a high-end golf resort, restaurant, parks, and over 2,200 housing units.
Not only has this new golf development captured the hearts of locals, but it has also now garnered the attention of the professional golf scene. Set to host the LPGA Symetra Tour in April of 2021—the largest professional golf event in Southern Utah.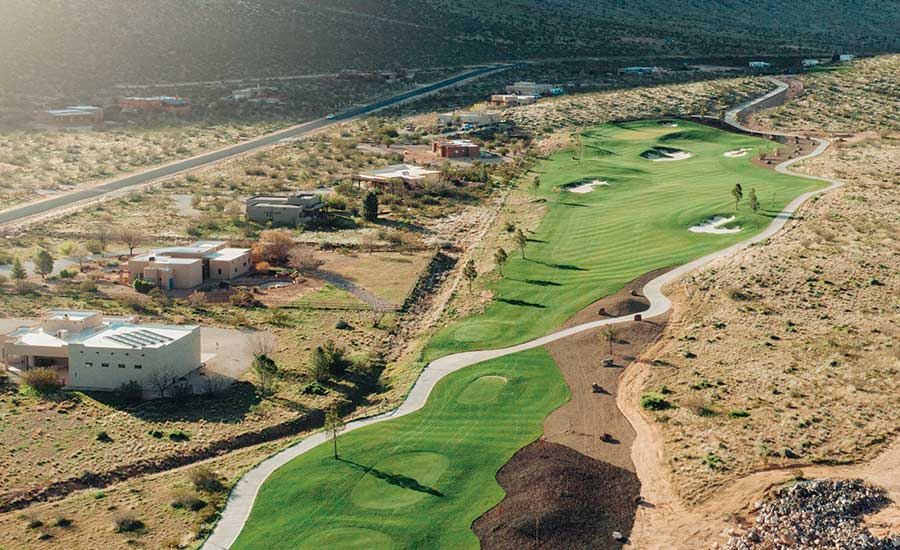 Copper Rock aims to offer a world-class golf and resort experience, as well as a cozy community for golf and nature enthusiasts. The contrast between desert xeriscape and luscious greens forge an unforgettable experience that can only be found in Southern Utah's backyard. Visit 
Copper Rock Golf Course
 at 1567 W Copper Rock Parkway, in Hurricane, Utah.