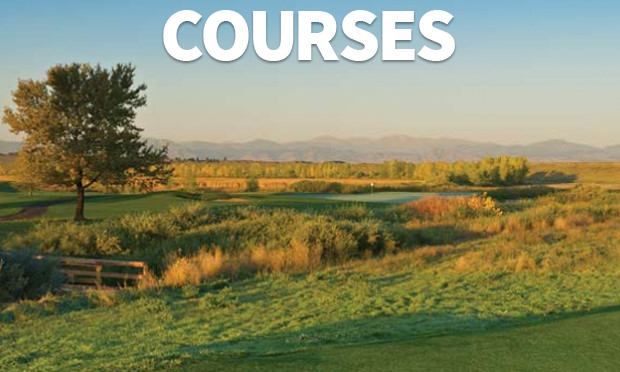 Golf Passport PLUS Membership Exclusive: Play CommonGround, Home of the CGA/CWGA for Just $50*
*Must be a 2018 Golf Passport PLUS or CGA/CWGA Member at time of use for $50 rate. Holiday excluded.
---
Designed by architect Tom Doak and owned by the Colorado Golf Association, CommonGround is the state's newest public course one of its most affordable golf experiences. The 7,200-yard routing features mounded fairways, huge green complexes and plenty of subtle elevation changes. With enough challenge to co-host the 2012 U.S. Amateur, CommonGround also has multiple tees to create an enjoyable experience for all abilities.
Tom Doak's list of world-renown courses knows no boundary. His best work includes (but certainly is not limited to) Bandon Dunes, Ballyneal, Medinah, Streamsong, Stonewall Links, San Francisco Golf Club, and Pasatiempo. Internationally known for his masterpiece at Cape Kidnappers in New Zealand and Scotland's Renaissance Club— CommonGround is a local secret of Tom's.
CommonGround can touch nearly 7,300 yards from the back tees, making it a daunting task for even the best golfers. If the distance isn't enough, Doak's global influences give way to difficult bunkering and undulating greens. Don't come here expecting to use the same six clubs as this is a true test of your entire bag from driver through the flatstick. Sneaky elevation changes bring wind into play on a lot of holes, so make sure to commit to your trajectory for success. The best indication of how you can play well at CommonGround? Lag putting. Give yourself less than seven-to-ten feet for par and you can score here… anything outside that can lead to an inflated score.
---
A handful of tips on four tests at CommonGround – Home of the CGA/CWGA…
No. 3 – Par 5 – 589 yards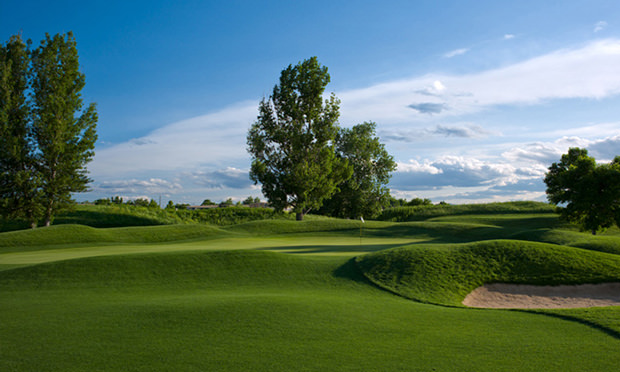 The first par-5 on the scorecard, the third hole tests decision making right off the bat. A perfectly placed cross-bunker required a 280-yard carry, although the right side of the fairway is nearly impossible to miss, so bail out right. Even the longest of hitters will be challenged to reach this green in two, so we suggest laying up just ahead of the greenfront bunker for a flip wedge from 90 yards. The green at the third is inspired by Chicago Golf Club's Punch Bowl Green, with a mound complex encircling the entire putting surface. There are plenty of options to choose from here dependent on pin location as backboards abound and taking it high, low, or even on the ground can lead to success.
No. 8 – Par 4 – 355 yards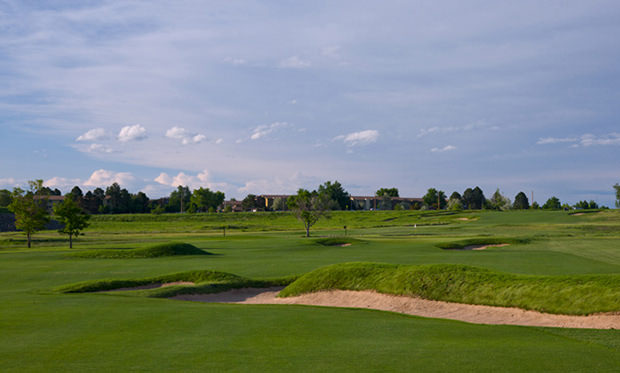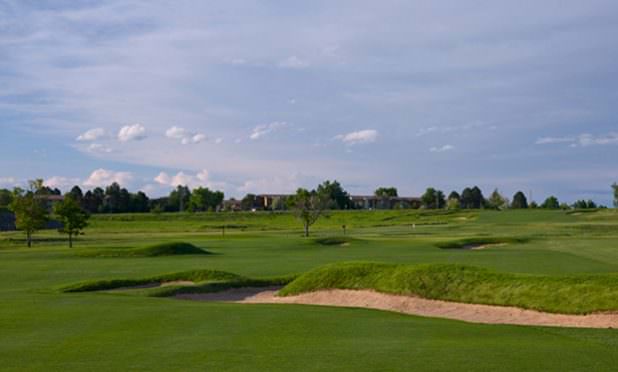 The par-4 8th features a long cross bunker on the right side of the fairway, leading to a decision made from the tee. Take driver as a longer hitter with wind at your back and you could scare the green, although a false front typically funnels all shorter shorts back to the fairway. The best feature of this short par-4 though is the perfectly placed mound 300 yards from the tips. Wayward drives will find knee-high grass and severe slopes, leading to an awfully tricky second. There's two ways to go about this here—take driver and keep it to the right of the mound, or take it completely out of play with hybrid and have sand wedge into the 8th green.
No. 15 – Par 4 – 505 yards
One of the toughest holes on the entire course, the par-4 15th requires perfection on every shot. The pot bunker just over 200-yards from the black tees is an afterthought, but the twelve-foot-deep second bunker lies in perfect position to gobble up leaky shots at 315-yards. Place a ball here in this bunker and you can take par nearly out of the equation. An easy decision, right? Simply take less-than-driver off the tee and miss the bunker? Wrong. Anything less than a 300 yard drive will warrant hybrid into the two-tiered green. Good luck!
No. 18 – Par 5 – 568 yards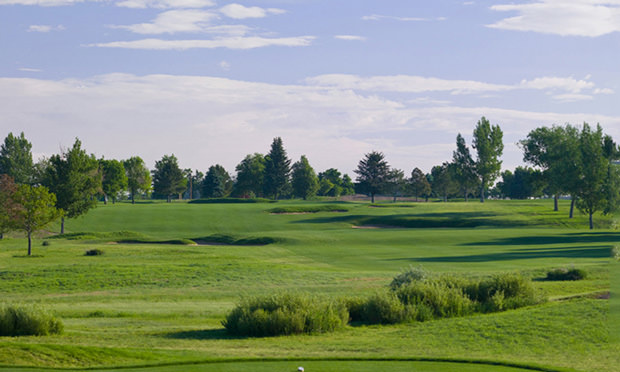 Eighteen is one of the most interesting and daunting holes on the course, especially from the tips where a left-to-right shot shape is necessary off the teeing ground. A 300-yard drive will leave a fairway metal into an elevated and blind green, requiring the golfer to navigate trees blocking out the right side. Don't be scared off of the blind shot though, as birdies are gettable here. Let your second rip, shaping it left-to-right away from the cross bunker on the left. Even a miss-hit can lead to a gettable third shot. If you're in a match, this is a great bet-settler to see who has the guile and the gumption to get it done.
---