Victory secures two-year PGA Tour exemption, entry in The Open Championship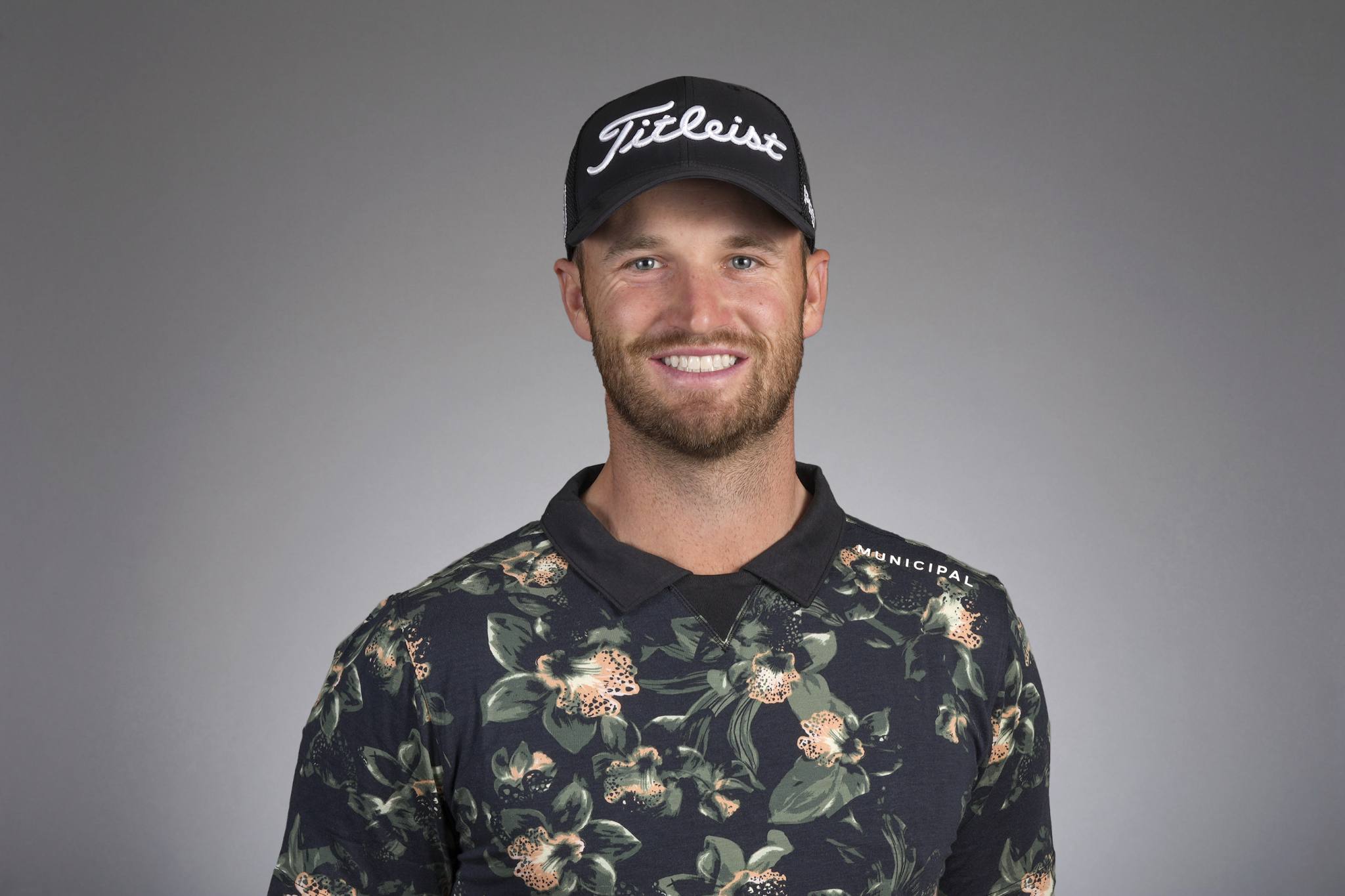 by Jim Bebbington
For the last five years on the PGA Tour, Highlands Ranch native Wyndham Clark has been so close, so many times.
He was the 54-hole co-leader in the 2019 Honda Classic – but finished tied for seventh place. Before Sunday he had 14 top 10 finishes.
If any small thing went wrong on a Sunday, he has said, that usually meant the beginning of a slide down the leader board.
Sunday, that all ended. The Saturday leader of the Wells Fargo Classic, Clark bogeyed the first hole and quickly saw a 2-stroke lead evaporate. He and Xander Schauffele were tied.
"…to be honest, when I lost in – where were we, in the Dominican this year – I was beginning to think that maybe I'll never win," Clark told the PGA's Amanda Herrington. "I know that sounds crazy because I've only been out here five years, but I had a lot of chances to where I was within two or three shots either going into the back nine or starting on a Sunday and I always seem to fall short, and not only that, but seem like I fell back in positions."
But this time Clark steadied his ship. He said he played conservatively in order to make Schauffele have to make the big play. Clark played that way all the way to 18, where he found himself four shots ahead.
"Yeah, I really walked up the fairway and I tried to do as good a job as possible to stay in the present but also look around and keep my head up and look at the sight and having all those people there," he said. "You only can win your first tournament once, so I was really trying to soak it all in."
His victory granted him a two-year exemption on the Tour, access to this year's Open Championship at Royal Liverpool, and earned him $3.6 million.
"Honestly, it's really, it's surreal," he said. "I've dreamt about this since I was probably 6 years old. Since I've been on the PGA Tour, you fantasize about it all the time, and I've done it multiple times this year where I catch myself daydreaming about winning, and to do it at this golf course against this competition is better than I could ever have imagined."
After the win, he talked about his mother – Lise Thevenet Clark – who died in 2013 when Clark was 19.
"My mom got me into golf, like she's the first one that took me to the golf course," he said. "She was not a golfer, so outside of after getting me into golf, she didn't do much as far as golf. She was always my, kind of my rock in my life. Even in junior golf there's times when you're so mad and you feel like you should have done better or you're embarrassed with how you played, or other sports, she was always there to comfort me."
When she died, he almost quit. He eventually transferred from Oklahoma State to Oregon to finish his college career, and then began his professional journey. A winner now at every level of the game, Clark said Sunday the doubts and mental challenges of the game will always be with him. But he thinks he has the experience to handle them better.
"Max Homa has a great quote of every golfer's one shot away from thinking they can win the Masters or one shot away from quitting golf," he said. "It really is a great quote because that's the truth. I'm glad I stuck it out and am here now."
---
Colorado AvidGolfer Magazine is the state's leading resource for golf and the lifestyle that surrounds it, publishing eight issues annually and proudly delivering daily content via coloradoavidgolfer.com.