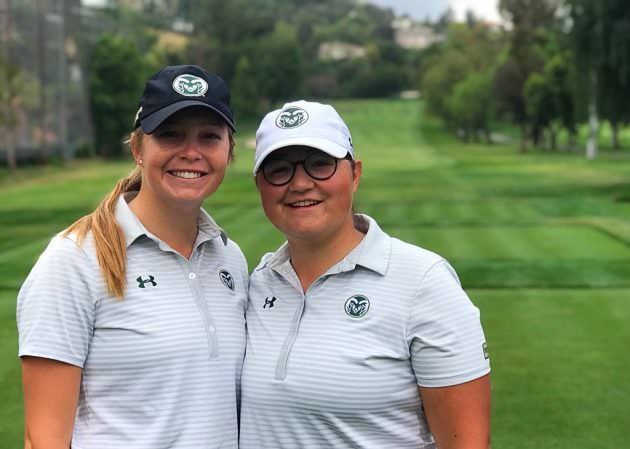 Prendergast/Secor Reach Final in U.S. Amateur Four-Ball
[easyazon_infoblock align="right" identifier="B00CBUFF1Q" locale="US" tag="coloradoavidg-20″]Two Colorado teams competed in the U.S. Women's Amateur Four-Ball at El Caballero Country Club, Tarzana, Calif. Both advanced from the weekend stroke-play portion of the tournament into the match-play rounds.
But after two days of match play, only one remains in contention.
Colorado State University teammates Katrina Prendergast (Sparks, Nev.) and Ellen Secor (Portland, Ore.), who reached the round of 16 in last year's event, did so again this year, defeating sisters Calynne and Chandler Rosholt of Texas, 4 and 2, in the round of 32.
They didn't stop there….and they're still not done.
On Tuesday morning, the duo started strong, winning the first hole against the team of Hailey Borja and Chayse Gomez of Orange County, California. They then built on that lead on holes eight, 11 and 12, again winning 4 and 2, to advance to the quarterfinals.
In the quarterfinals Tuesday afternoon, they faced the 32-ranked team of recent Kansas State University grads Katherine Gravel-Coursol and Paige Nelson, who had defeated the stroke-play medalist team in the round of 32 and were coming off a 21-hole victory in the morning's round of 16.
Prendergast and Secor took advantage and found themselves three up after the 11th hole. They then lost the next three holes, squaring the match.
The teams see-sawed the 15th and 16th, though the Colorado pair never gave up the lead.
They then got "Ram Tough" with birdies on the par-5 17th and par-4 18th, winning the match, 2 up, and advancing them to Wednesday's Final Four semifinals where they beat the 13-seed Duke-recruit pairing of Megan Furtney and Erica Shepherd 3-and-2.
Katrina and Ellen will take on the 6-seeded team of Ya-Chun Cheng of Chinese Taipei and Lei Ye of China today (5/2) at 2:00pm MT.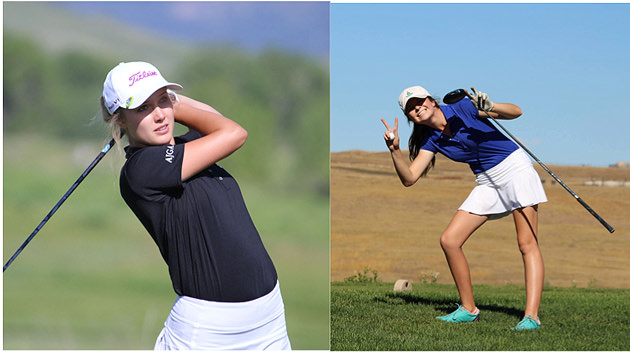 [easyazon_infoblock align="right" identifier="B00L68H7KQ" locale="US" tag="coloradoavidg-20″]Meanwhile, on Monday, Colorado high school sophomores Hailey Schalk and Charlotte Hillary—who qualified for the tournament as first alternates—had a tough draw in the round of 32.
Spotting their opponents 55 years in combined age and experience, the Colorado pair dueled four-time U.S. Women's Mid-Amateur champion Meghan Stasi of Fort Lauderdale, Fla., and multiple state stroke-play champion Dawn Woodard of Greenville, S.C.
Schalk, who soldiered through nausea and was unable to eat throughout the round, managed to birdie three holes, as did Hillary. After going 1 down on hole 12, they squared the match on 13. The veterans then went up by two on 15 and 16. A birdie on 17 brought Schalk/Hillary within one. But the teams halved the 18th, sending the plucky teens to defeat.
"Charlotte was there for Hailey whenever she faltered," said Charlotte's father, Jim Hillary.  "They were amazing to watch and kept the pressure on until the last putt by Stasi ended the match."
In the Round of 16, Stasi and Woodard fell in 21 holes to Secor and Prendergast's eventual quarterfinal opponents, Gravel-Coursol and Nelson.
(Follow the action: CLICK HERE)