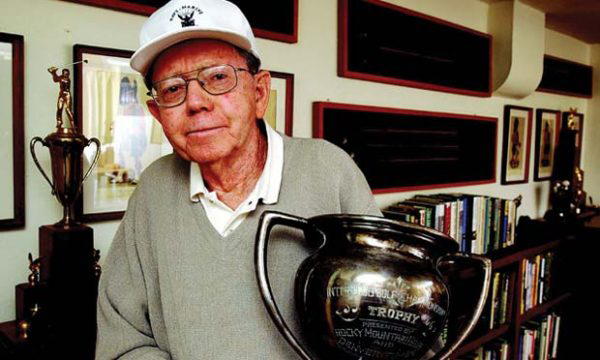 A Great Player, Historian and Gentleman was 90
By Jon Rizzi
Mere weeks after watching—and rooting for—Jennifer Kupcho in the Solheim Cup, we now tune in to the Ryder Cup this weekend.
In this case, however, there's no Colorado player to pull for. The closest thing is the boy next door, Tony Finau of Utah.
While many in the media, including Colorado AvidGolfer, have noted that this is the first Ryder Cup since 1991 to take place at a public U.S. course, I know that '91's "War by the Shore" at Kiawah Island also marked the last time Colorado sent a player into the biennial battle.
Sure, it bugs me that Colorado hasn't produced a player worthy of Ryder Cup inclusion in 30 years, but what saddens me is that the person who would know every Colorado Ryder Cup player—not to mention his record and the ones of every Coloradan who also competed on the Walker Cup and Curtis Cup squads—died last night.
A Hall-of-Fame Life
Dan Hogan made it to 90 despite serious health issues following a stroke he suffered in 2017. Like Irwin, he is a member of the Colorado Golf Hall of Fame. And in many ways, Hogan was the Hall of Fame, serving four terms as its president and for decades chaired of the historical committee and was the curator, contributor and watchdog for the Hall's showcases at Brighton's Riverdale Golf Courses.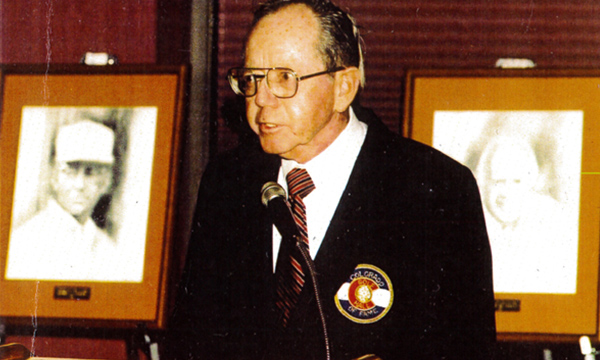 No relation to Ben Hogan, Dan grew up in Denver and caddied at Park Hill and City Park. He became an excellent player, winning the Denver Municipal Course title in 1963, '64 and '69. He was runner-up in 1961 and '64. He won the old Overland Four-ball with Don Chavez in 1973; won the City Park Open of 1973; was 10 times the City Park Club champ, three times Los Verdes champion and once club champion at Foothills.
Hogan also played in the British Amateur Championships of 1970 and 1977, and qualified six times for the U.S. Public Links Championships, three times as the local qualifying medalist.
His contributions to golf far exceed his consummate playing talents. He chaired the local committee for the United States Golf Association Public Links for six years and served on the mayor's Golf Advisory Committee in the 1960s and 1970s. He spent 10 years on the Colorado Golf Association's Board of Governors and spent two terms as president at City Park where he kept his card for 20 years, and served in many other capacities during his four years at Park Hill and 20 at Los Verdes.
Saving History
He famously recovered and restored old trophies, including one that was being used as a glue pot at Park Hill, and amassed 1,215 golf books, along with boxes of golf-related magazines, photographs, news clippings and other objects in his Bonnie Brae home.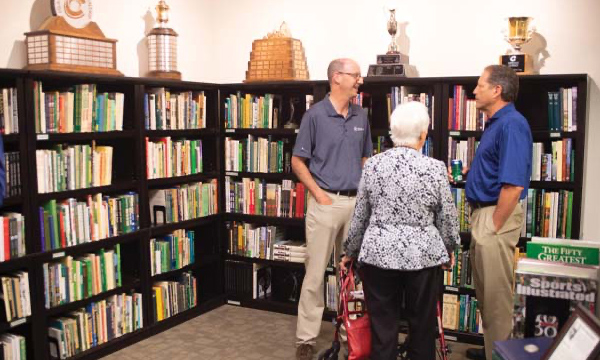 Falling ill, he donated those books to the Colorado Golf Hall of Fame, which, lacking space to display the collection, found a home for it at the Colorado Golf Association. The meticulously catalogued Dan Hogan Golf Library opened at CGA headquarters in 2018.
"To me this collection is an embodiment of Dan Hogan," Executive Director Ed Mate said at the time. "When I look at the books, I don't see books, I see him."
And when I think of whom to consult if I want to know more about local heroes like Babe Lind or Phyllis Buchanan…or whom Skee Riegel defeated in the 1947 U.S. Amateur… or how many Ryder Cup players have Colorado ties, my mind's eye immediately focuses on the slight, kindly, consummate gentleman who'd have the answer—and a great story to go with it.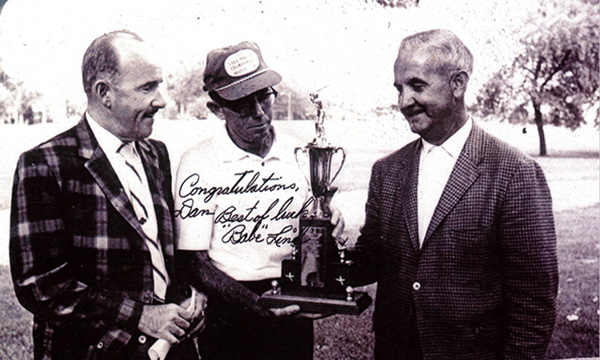 Dan would know, for example, that in 1991, 46-year-old Boulder High and CU graduate Hale Irwin, one year removed from becoming the oldest man to win the U.S. Open, made his fifth and final Ryder Cup appearance a memorable one. Irwin earned a half point in Sunday's final singles match when Bernhard Langer missed a 6-foot putt on 18, clinching  the Cup for the U.S.
In 2015, The Colorado Golf Hall of Fame honored Hogan with its Lifetime Achievement Award. This video preceded his acceptance speech:
---
For more of the latest Colorado golf news, visit our NEWS & PROFILES PAGE.
Colorado AvidGolfer Magazine is the state's leading resource for golf and the lifestyle that surrounds it. CAG publishes eight issues annually and delivers daily content via coloradoavidgolfer.com.