With more than 50 prizes, the CGA Dream Golf Vacation Raffle can get you to the BMW Championship and on track with Colorado junior golf.
WHEN YOU'VE GOT a good thing going—especially something that benefits a worthy cause—it just makes sense to stick with it. But in the case of the CGA's Dream Golf Vacation Raffle presented by BMW, we've decided to make it even better.
Over the past three years, the raffle has raised a combined $100,000 for junior golf-related programs in the state. So, what's the goal for 2019?
How about $100,000 for this year alone—with the money benefiting Colorado-based youth golf programs such as the Solich Caddie & Leadership Academy, Youth on Course and the Junior Golf Alliance of Colorado?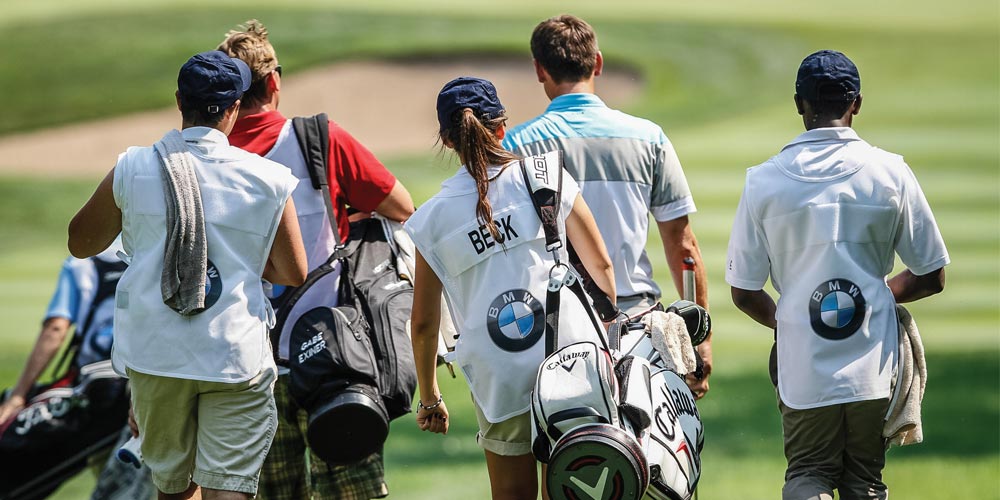 "We feel like there are so many more chances for people to win that we're hoping to increase ticket sales considerably," said Ryan Smith, chief development officer for the CGA. "Last year we sold $40,000. It's a substantial amount to grow, but we see an increased need, so that's why we're increasing our expectations."
In the past, the Bandon Dunes Golf Resort in Oregon has provided the lone grand-prize package for the CGA raffle. But this year, there will be seven grand prizes in all—including six stay-and-play packages and one stay-and-spectate "grand grand" prize to the 2019 BMW Championship at Medinah Country Club in suburban Chicago, where former University of Colorado athlete Hale Irwin won his third U.S. Open in 1990.
The "stay-and-plays" for this year's raffle include:
Bandon Dunes Golf Resort (three nights, six rounds of golf, including caddie fees).
Kohler/Whistling Straits/Blackwolf Run in Wisconsin (two nights, three rounds of golf).
Streamsong Golf Resort in Florida (three nights, three rounds of golf).
Sand Valley Golf Resort in Wisconsin (two nights, two rounds of golf).
TPC Scottsdale and Fairmount Scottsdale Princess in Arizona (three nights, two rounds of golf).
The Peaks Resort and Telluride Golf Club to play in a CGA Member event Sept. 6-8 (two nights, two rounds of golf), with a courtesy 2019 BMW X7 vehicle to drive to and from Telluride.
Winners of the stay-and-play packages may bring a guest and will receive $1,000 worth of gift cards for travel, food and beverage, and, with the exception of Telluride, the packages can be redeemed through at least the first half of 2020.
Additional raffle prizes include rounds at 40- plus CGA member facilities, as well as golf merchandise and other goodies. Among the rounds are those offered by Aspen Glen Club, The Club at Cordillera, The Club at Pradera, The Pinery Country Club, Valley Country Club, EagleVail Golf Club, Meridian Golf Club, Inverness Golf Club and the two Keystone courses.
"Not only have these national partners recognized the good work of the CGA, but many courses around the state, both private and public, have also donated to ensure the success of this event," Smith said.
For $40 each, you can purchase unlimited tickets for this state-licensed raffle through Aug. 1. To purchase tickets and for additional information, go to ColoradoGolf.org.
Prize winners will be selected Aug. 2.
"We have more than 50 prizes now, and almost all of them have been donated," Smith noted.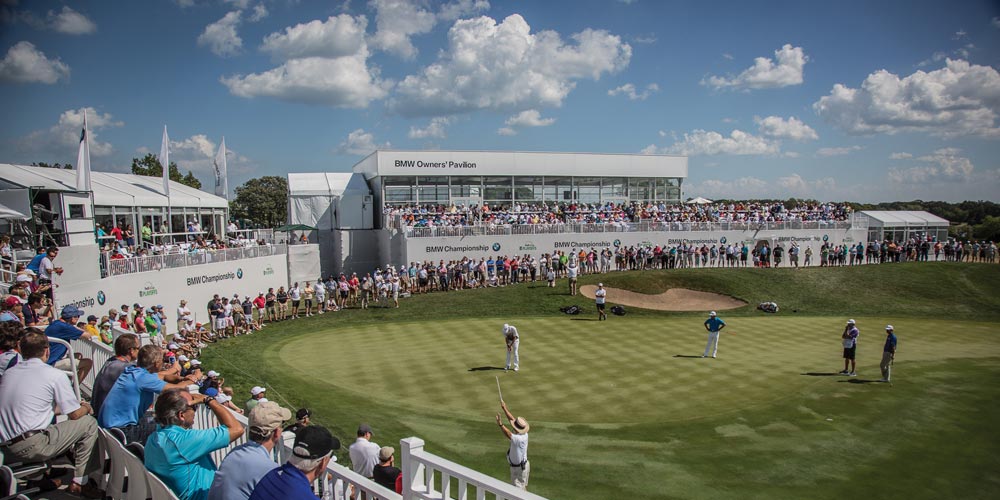 The trip to the BMW Championship—the penultimate event of the PGA TOUR's FedExCup Playoffs, set for Aug. 15-18—will include first class roundtrip airfare to Chicago, a three-night stay at a host hotel (Thursday to Sunday, including transportation to the course) and a $500 gift card for food and beverage. The prize allows the winner and guest to walk inside the ropes with a featured group during Friday's action, and two 18th-hole tickets at Medinah for Friday and Saturday's rounds.
"We're excited to bring back BMW, which was a (raffle) partner during 2014, the year of the BMW Championship at Cherry Hills Country Club," Smith said.
Another venue that will host a major event in the near future is Whistling Straits, which will welcome the 2020 Ryder Cup. Rounds at Whistling Straits and Blackwolf Run highlight the Kohler package. Since 2004, Whistling Straits has staged three PGA Championships and a U.S. Senior Open.
"The raffle has been such a successful initiative thanks to the generosity of Bandon Dunes," Smith said. "Our hope with the expanded raffle is to ensure more programs and organizations like Youth on Course and the Junior Golf Alliance receive funding. As membership in both increases, so does the need to serve more kids through this raffle."
To buy your raffle tickets for the CGA Dream Golf Vacation Raffle, go to ColoradoGolf.org.
---
This article appeared in the 2019 June Issue of Colorado AvidGolfer.
Colorado AvidGolfer Magazine is the state's leading resource for golf and the lifestyle that surrounds it, publishing eight issues annually and proudly delivering daily content via coloradoavidgolfer.com.