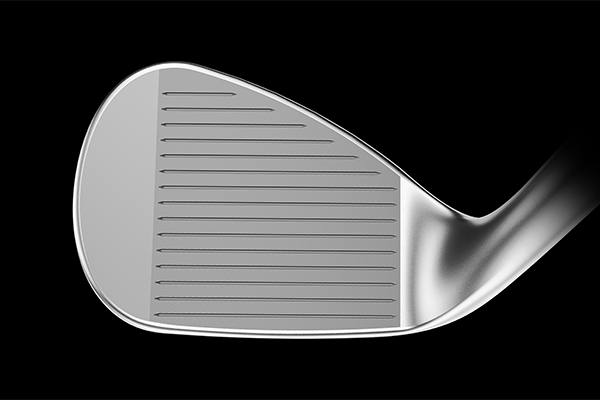 Callaway's new raw wedges are built for that low, quick-stopping pitch/chip shot we all love to hit.
By Tony Dear
Callaway last week announced its wedge line-up will be growing in July with the addition of the JAWS Raw which will be available in seven lofts, three bounce angles, two finishes, four grinds and nine customizable elements (through Callaway Customs) such as paint-fill, stamping and…emojis!
Raw wedges have been around for decades, of course, and have long been associated with generating extra spin though the evidence that rusted wedges create more spin than wedges without rust is rather thin if, indeed, it hasn't been disproven and invalidated altogether.
Wedge faces are kept raw, or unfinished, in order to optimize the incredibly precise face-milling and modern-day grooves whose effectiveness can be compromised if the clubface gets a chrome finish or, indeed, any other type of coating. The extra benefit of a rusty face is its glare-resistance, something that can be very helpful if you prefer to play golf in the sun.
Besides the lack of finish, the JAWS Raw has a couple more features that distinguish it from the JAWS MD5 which it replaces. The circles on the back not only look quite cool but also house tungsten weights – in the toe-side ports (one in the sand wedge, two in the lob wedge) – that help position the Center of Gravity (CG) such that it produces the lower trajectory preferred by better players. JAWS Raw's hosels are longer than those of previous wedges which raises the CG giving that flatter trajectory. The weights in the toe port(s) counteract the extra weight in the hosel, pulling the CG away from the heel and moving it toward the center of the clubface.
Combine that lower flight with what Callaway calls the 'most aggressive groove in golf' (a phrase first applied to the JAWS MD5) with its 'razor-sharp' edges and walls that slant at 37˚, as well as micro-grooves between the actual grooves that are milled at a 20˚ angle, and the result is hopefully a flattish flight and a couple of hops before the ball comes to an abrupt halt.
The four grinds available are the S, W, X and new Z-Grind (58˚ and 60˚ only) which is built for 'shotmakers who like to open the face around the green' and features three surfaces – a 33˚ leading edge, a middle section with 8˚ of bounce and a trailing edge with negative bounce.
The visuals have also been updated – a slightly straighter leading edge and modified section where the hosel meets the face.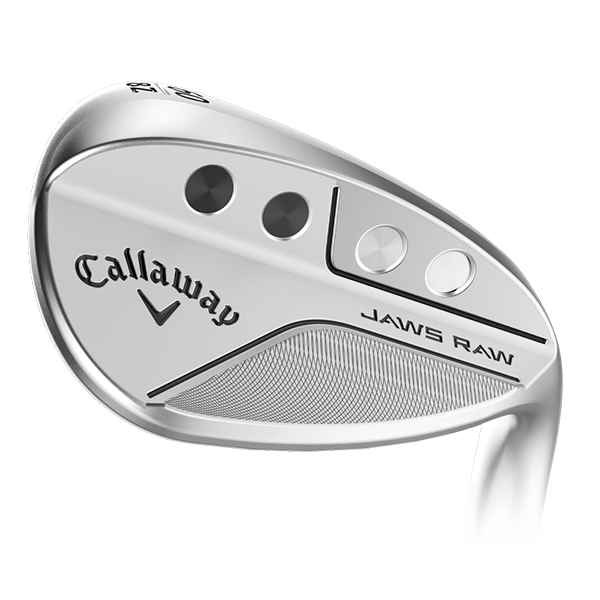 Price –$180 (steel), $190 (graphite)
Lofts – 48˚, 50˚, 52˚, 54˚, 56˚, 58˚, 60˚.
Bounces – 8˚, 10˚, 12˚
(check the web site to see which grinds and which bounces are available with each loft).
Finishes – Chrome, Unplated Raw Black Plasma.
Available in right and left-hand (left-hand not available on some loft/bounce combinations).
Shafts – True Temper Dynamic Gold Spinner 115 (steel), Project X Catalyst Wedge (graphite).
Available – July 22nd
callawaygolf.com
---
For more on the latest and greatest gear in golf, visit our GEAR PAGE.
Colorado AvidGolfer Magazine is the state's leading resource for golf and the lifestyle that surrounds it, publishing eight issues annually and proudly delivering daily content via coloradoavidgolfer.com.
Follow us on Twitter, Facebook and Instagram.