Tiger Woods and golf's Ozark Mountain Daredevil pay tribute to Payne Stewart.
By Tom Ferrell
THE YEAR IS 1999. Golf is changing—fast. Payne Stewart has matured into the player many people knew he could be. In June, he holds off two of the game's new stars—Phil Mickelson and Tiger Woods—to win the U.S. Open Championship at Pinehurst. A year later, the USGA holds a somber memorial ceremony for Stewart at Pebble Beach, marking the end of his reign as U.S. Open champion and remembering his life, which had tragically ended in a plane crash the previous October. Among the few who did not attend: Tiger Woods, who opted to continue preparing for the championship and went on to dismantle the field by a record 15 shots.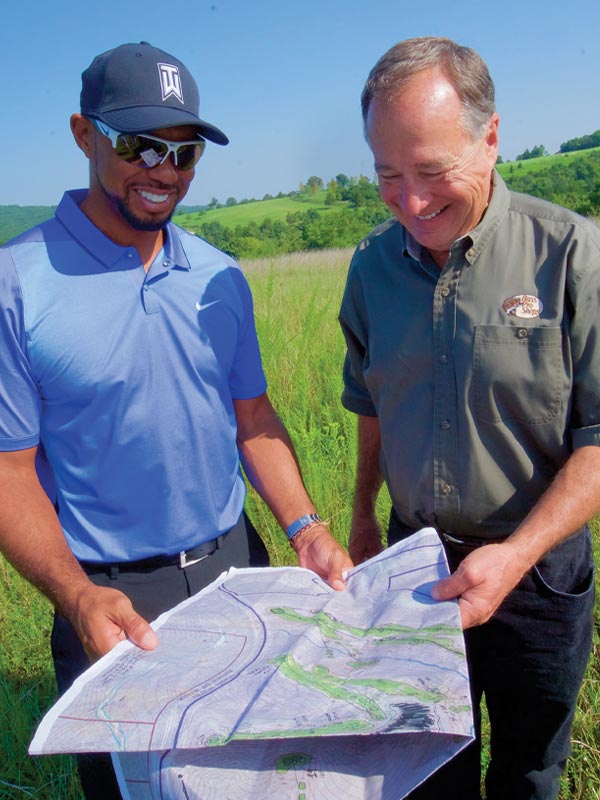 Today, the names of Payne Stewart and Tiger Woods are once again linked—this time forever— courtesy of Bass Pro Shops founder and homespun golf resort developer Johnny Morris. In the unlikely setting of Branson, Missouri, Woods and his TGR Design firm will unveil their first –– course design this fall. Its name? Payne's Valley, an homage to Stewart, the home state hero. Part of Morris' sprawling Big Cedar Lodge resort, Payne's Valley plays across dramatic cliffsides, through rocky outcroppings and majestic valleys, highlighting the scenery and topography that Stewart loved most.
"Johnny is passionate about connecting people to this setting and the outdoors," Woods said. "This is something he really believes in, something that is greater than us. I'm honored to be part of that at Payne's Valley."
Morris has drawn from another pair of golf legends in his quest to share the Ozarks landscape with golfers. Bill Coore and Ben Crenshaw's Ozarks National course opened in April, hosting a PGA TOUR Champions event and winning instant acclaim from players and media alike.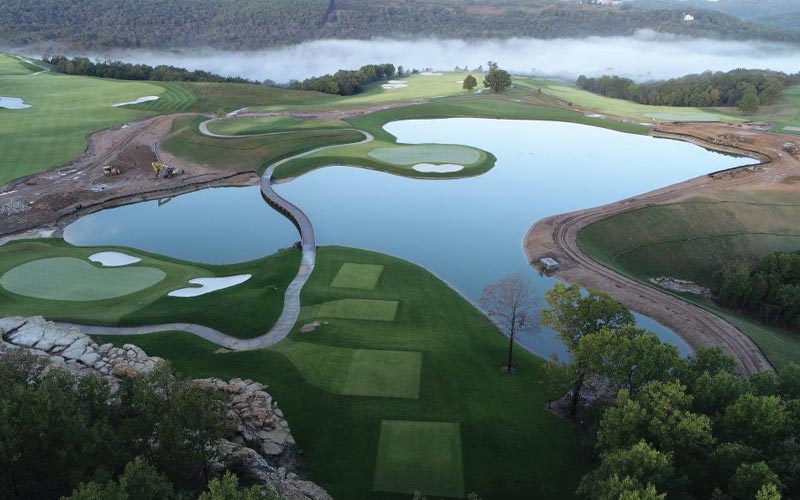 "Sometimes we just had to fall back on Johnny's love of this natural setting," Coore says of the unique environment that Ozarks National occupies. "He has such a sensitivity for the movement of this land, and we would just follow that where it took us."
The result is a singular routing that incorporates multiple ridgelines, with connecting holes pulling the divergent landforms together.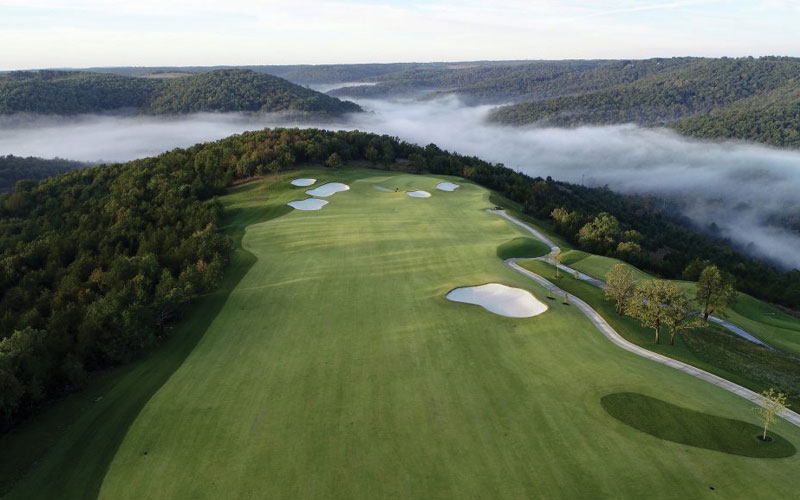 "It took a while for us to see it," Coore notes. "But once we did, everything fell into place. It's a beautiful place, and a great golf experience."
Ozarks National and Payne's Valley join Tom Fazio's Buffalo Ridge, Jack Nicklaus' Top of the Rock short course and Gary Player's stunning 13- hole Mountain Top par-three course, which offers the most compelling views and settings on the property.
Coore admits that there were times when Morris' vision of golf on the Big Cedar property intimidated him. "He was overseeing a lot of work at one time," Coore says. "I suggested he might want to go just a little bit slower. He told me, 'life is short. These things live on. I've got to do it now.' Well, who can argue with that?"
Tom Ferrell is CAG's editor-at-large. For more info, visit bigcedar.com, or call (417) 335-2777.
---
This article appeared in the 2019 June Issue of Colorado AvidGolfer.
Colorado AvidGolfer Magazine is the state's leading resource for golf and the lifestyle that surrounds it, publishing eight issues annually and proudly delivering daily content via coloradoavidgolfer.com.