There's beautiful and well-crafted. Then there's the Small Batch Dogwood from Toulon Design.

by Tony Dear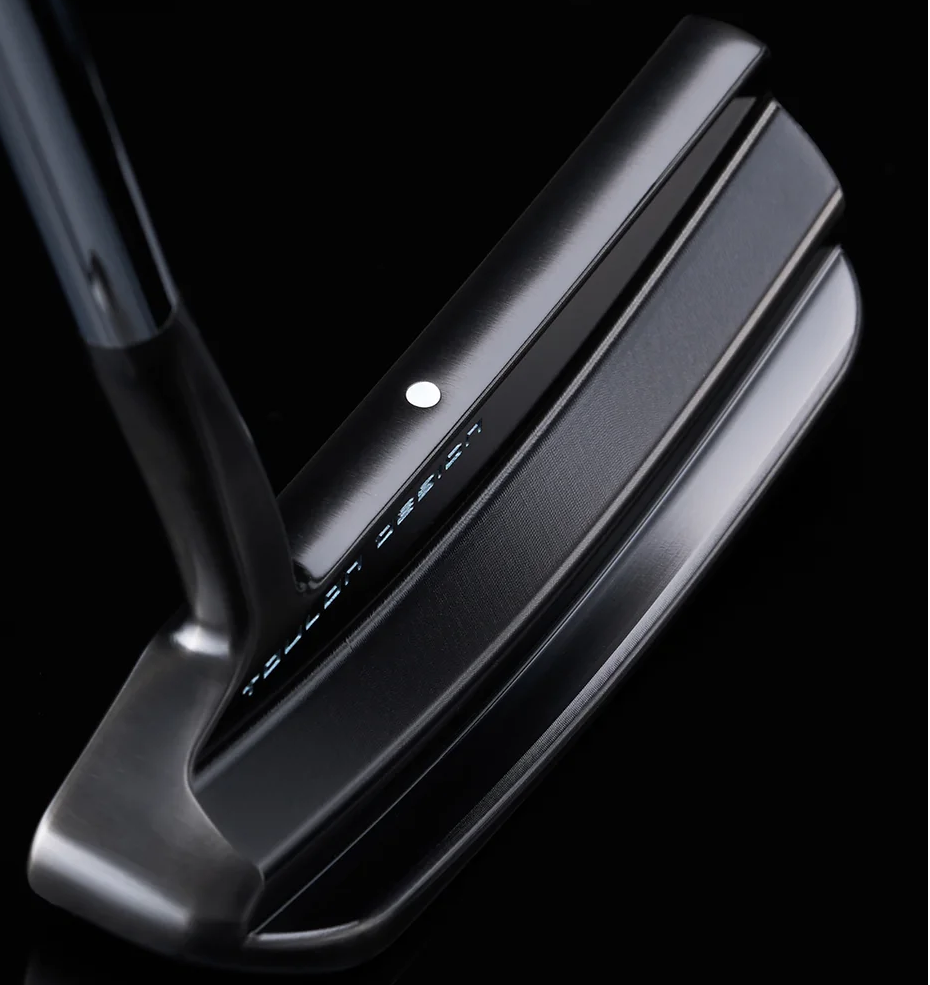 This is, admittedly, one of those gear articles that might be of interest to only a small number of readers…tiny, really. It concerns a club that was released too late to write about last week, but which might already be sold out. Eh? Sold out in less than a week? It must be either really, really good and in high demand, or very few of them were made in which case it's likely to be really, really expensive.
In the case of the Toulon Design Small Batch Dogwood Putter, all the above is true. Wisconsin native Sean Toulon, who majored in agricultural economics at the University of Wisconsin, has been one of the industry's top putter-makers for many years and pretty much anything he makes becomes a very welcome addition to any bag.
Toulon was a vice-president at TaylorMade where he was heavily involved in the development of both the Rossa and Spider putter lines. He retired in 2015 only to be persuaded by two of his sons, about a week later, to get off the couch and set up his own boutique putter firm. After a year or so of that, Callaway lured him away, buying Toulon's company and installing him as a senior vice-president and general manager of Odyssey Putters.
In early July, after seven years with the Carlsbad, Calif. company, Toulon left Callaway and revived the Toulon Design brand alongside son Tony. And it didn't take them long to get back into full boutique mode, releasing a $2,000 putter with a production run of just 75.
The mark-up on any $2,000 putter that isn't made of gold or platinum must be quite significant. But an artist like Toulon can safely charge it, knowing there are at least 75, and probably many more, golfers in the world whose net worth allows them to buy a Toulon-made putter without worrying too much about exceeding their golf budget.
The Small Batch Dogwood is made of 904L Stainless Steel which is extremely durable and resistant to corrosion/scratching. It is so durable and damage-resistant is it, in fact, Rolex ditched the watch industry standard 316L Stainless Steel in the mid-1980s after it became suspicious of its inability to keep saltwater at bay and now uses 904L exclusively, referring to it as 'Oystersteel.' And not only is it strong and hard-wearing, it is also very attractive with, what Rolex describes as, a 'unique shine.'
The hand-polished Small Batch Dogwood resembles the Scotty Cameron Circa 62 #1, but it was actually inspired by a number of blade putters. The face's milling style is called 'Super Fine Double Fly', and the superlative dark finish goes by the name of 'Midnight Brilliant Black PVD'. It has a gentle flow neck and 57° of toe hang. The grip is a Toulon Special Mid-sized Pistol, and the putter weighs 350 grams.
This club will be a very rare sighting, like a snow leopard or Willy Wonka golden ticket, and it's almost thrilling to imagine the possibility of one being used at a golf course in Denver one day.
Price – $2,000
toulongolf.com
---
Colorado AvidGolfer Magazine is the state's leading resource for golf and the lifestyle that surrounds it, publishing eight issues annually and proudly delivering daily content via coloradoavidgolfer.com.