The average number of sunny days in Denver ranges from 245 to the low 300's depending on which website you favor, so anti-glare golf clubs might be well worth considering so Great news then that Callaway is introducing its popular Apex 21 iron in black. 
By Tony Dear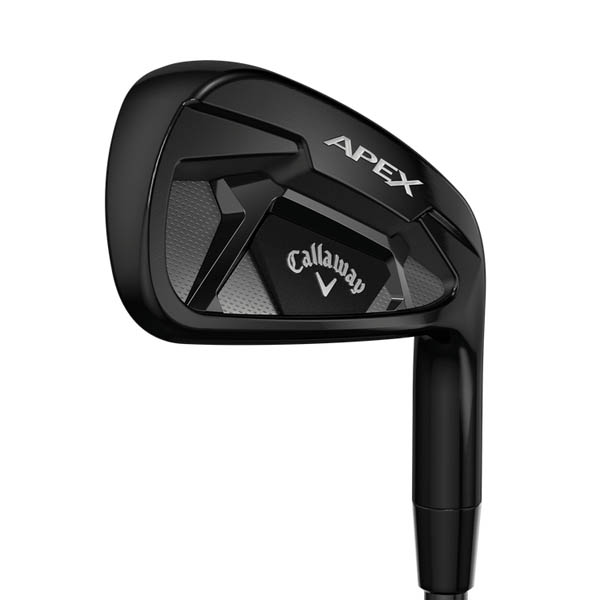 Fans of the Apex iron (originally a Ben Hogan club, of course, but 'revived' by Callaway at the end of 2013) will likely have to wait a while yet for an entirely new version of the club, though the current 2021 model will be offered in a new finish beginning next week. The original had a satin chrome look (the 2019 Apex was available in 'Smoke'), but the new Black Plasma PVD version is further proof of how popular black clubs have become.
The impressive Apex 21 claimed a couple of firsts – it was the company's first forged iron designed with Artificial Intelligence (to optimize the thickness of the face) and it introduced the Tungsten Energy Core with five times the amount of tungsten compared with the 2019 model. The precisely-positioned metal weight shifted the Center of Gravity (CG) slightly to improve launch conditions and boost the Moment of Inertia (MoI). The amount of 'heavy' tungsten in each iron ranged in weight from 14 grams to 64 grams (the long irons had 34g which was positioned low in the head to help launch the ball high; there was 40g in the 5-iron positioned a little higher; 48g in the 7-iron and 64g in the 9-iron. The PW and GW had the least tungsten with 14g that was positioned highest in the set to help you control the amount of spin – too much with the shorter irons launches the ball too high allowing the wind to knock it sideways), and it was encased in microsphere-filled urethane to help the face flex a little more at impact. This helped increase ballspeed and, in turn, distance. The microspheres also helped improve the sound of impact – a big factor in the feel of the club.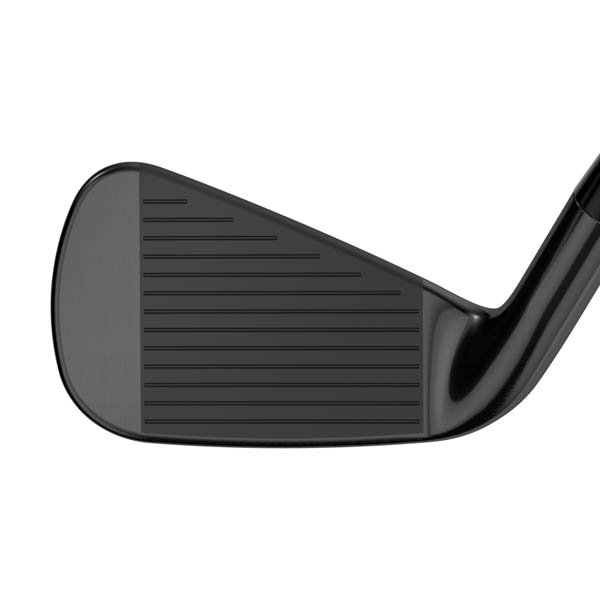 The head was forged from 1025 mild carbon steel while the face was a high-strength steel with Callaway's Flash Face Cup deign.
In short, the new Apex 21 Black is a club with plenty of tech that, to some/many, looks even better than the original. In the past, the black finish hasn't proven especially durable in some manufacturers' clubs, but the modern application process promises to make it much longer-lasting.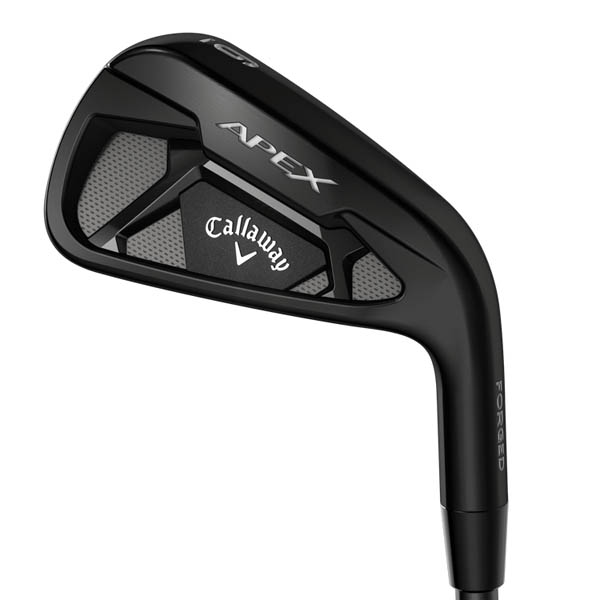 $215/club (steel;, $230/club (graphite)
Lofts – 4-iron – 21˚, 7-iron – 30.5˚, PW – 43˚
Shafts – True Temper Elevate 95 MPH (steel); UST Mamiya Recoil Dart 75 Blackout (graphite)
Right-hand only
Available on company's website 9/9/22, and at retail 9/30/22
www.callawaygolf.com