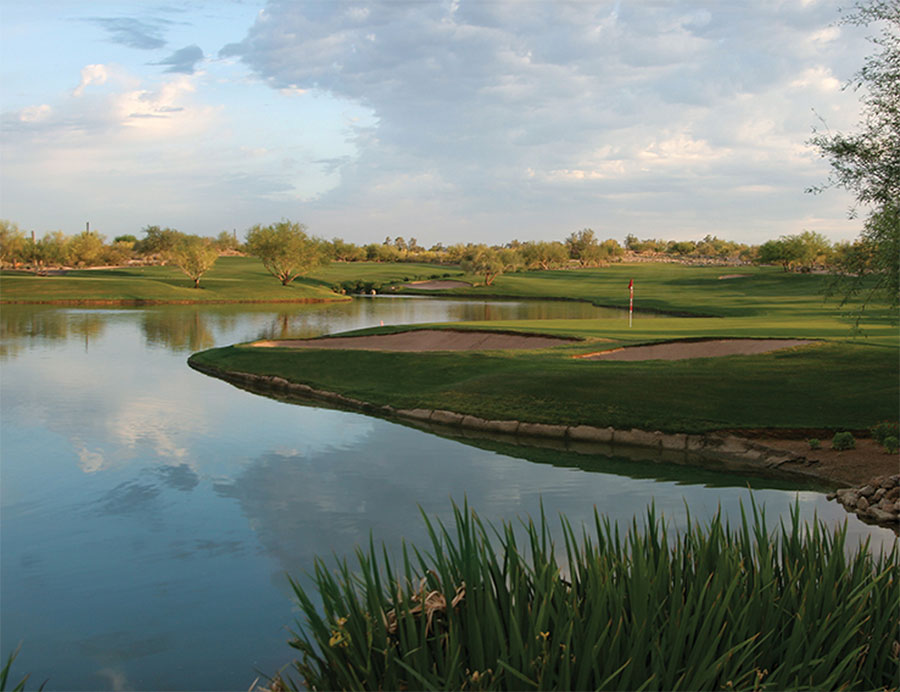 Arizona is full of golf courses worth playing, but among them, there are particular holes that are talked about long after the scorecards are lost to time. Here are a few to see on your next golf trip to the Grand Canyon State.
A touch of old school golf course architecture can be found at the par-3 fourth hole on The Short Course at Mountain Shadows. Designer and Phoenix resident Forrest Richardson built a green there known as a "Biarritz" (named after a hole on a course in the French town of the same name), with a deep swale dividing the front and back portions. Definitely find out the hole location on this green before you tee off!
Northern Arizona
The Red Rocks draw visitors from around the world, so it's no surprise that one of those local landmarks elevates the par 3 10th hole at Sedona Golf Resort into the must-see category. Looming in the distance to the north behind the green is the stunning Cathedral Rock. It's a breathtaking view no matter your score on this hole.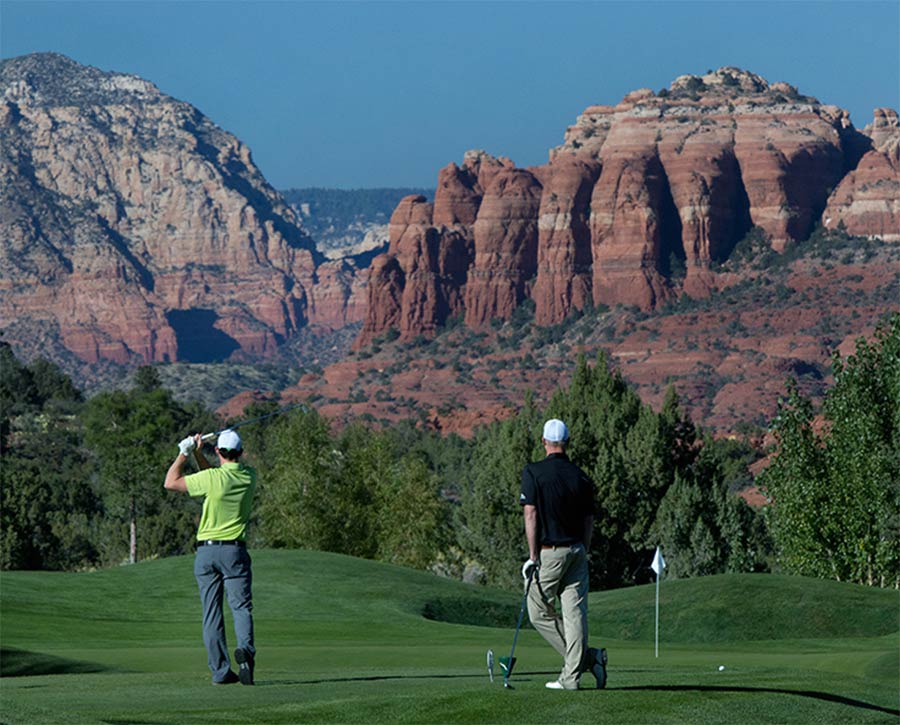 You can't go wrong with an elevated tee in Red Rocks country, and the par-3 fifth hole at Seven Canyons Golf Club in Sedona is a perfect example. The green is 65 feet below the tee while the views of the surrounding Coconino National Forest are endless. One catch – you have to stay at the nearby Enchantment Resort, or be a member at a Troon Privé-managed course, to play this course.
Southern Arizona
The fourth hole on the Rancho Course at Tubac Golf Resort & Spa, located 45 minutes south of Tucson, is more than just a long challenging par 5. It's also the location for a scene from the 1996 movie "Tin Cup" was filmed. You could lay up on your second shot like Don Johnson's character wanted to, or you could pull a Roy McAvoy (played by Kevin Costner) and go for the green.
Short holes are not always easier than long ones. Case in point: The 107-yard par 3 third hole that Tom Fazio fit in on the Mountain Course at The Lodge at Ventana Canyon in Tucson.