Colorado golfers recall top meal memories on and off the links.
By John Lehndorff
FOOD MAY NOT be the first thing golfers recall about great days on the course. If truth be told, the bill of fare in the clubhouse is not usually the primary attraction. "Golf is usually more about drinking than eating. Every golf course has something they are famous for and it's often a cocktail," says Frank Bonnano, a Denver chef and restaurateur and inveterate golfer.
That said, many courses are known for particular dishes. Think about the chocolate milkshakes at Castle Pines Golf Club and the seafood chowder dished at Maidstone Club on Long Island, as well as the Bill Burger—a hot dog- shaped burger in a hot dog bun—served at San Francisco's Olympic Club. The most renowned dish of all is the pimento cheese sandwich served at Augusta National Golf Club.
Recently, we asked some Colorado golfers to share their favorite memories of food and the links. The dishes and the meal occasions they re- call range from humble fare to truly magnificent feasts, much like the rounds of golf that preceded the meals.
SHANE BERTSCH
A Denver-born PGA tour golfer since 1994, Bertsch won his first tour event in August at the Charles Schwab Series at Bass Pro Shops Big Cedar Lodge in Missouri.
"We traveled a ton in my career in an RV. We home-schooled the kids and we cooked a lot because going out to eat gets old. What I hate the most is that to go out for a good meal for two can cost $100 minimum. We can get five days of groceries for that. The day I won the tournament, my wife had to go home before I finished, so I was alone the night after I won. We were staying in a time share and, for my victory meal, I ate four leftover Sloppy Joes all by myself with a couple of Coors Light. They were the best I ever had."
TOM FERRELL
Membership and Marketing Director at the Colorado Golf Club in Parker.
"The meal I will always remember was in 2013 at Pinehurst in North Carolina. It was the annual meeting of Coore and Crenshaw, the Austin-based firm that designed a lot of courses, including the Colorado Golf Club. We got to play Pinehurst No. 2 with representatives of all the clubs, a total of maybe 60 people. This was the year before the course was used for the U.S. Open. The highlight of the gathering was annual dinner at Pinehurst hosted by Bill Coore and Ben Crenshaw. The food and wine were great, starting with the lump crab cake they are famous for and the filet mignon they've been serving since about 1895. After the meal, I moderated a discussion with Bill and Ben about Pinehurst No. 2, the course we'd just played. With all the traditions and the history, it just all came together in this great moment of food and drink and golf."
JANENE GUZOWSKI
A golfer since childhood, she is the first female President of the Colorado Golf Association. Her term ends in December.
"My claim to fame is introducing Birdie Juice to male golfers. I'm going to say that every single man I golfed with over the past five years didn't know it existed. I think Birdie Juice was pretty much a strictly female thing. The guys didn't know that we were carrying flasks, bottles and shot glasses with us until I would whip out the Birdie Juice. I would keep bottles of Fireball—the Birdie Juice of choice, Rumchata, Jack Daniel's Apple, Jim Beam Peach, and Butterscotch Schnapps… which I don't care for. Sometimes there would be more than a few birdies. Keep in mind, Birdie Juice is just a fraction of a shot, not the whole thing. Since I introduced the CGA to Birdie Juice, you can now order a birdie juice metal flask at coloradogolf.org."
JOHN TOBEY
Owner of John Tobey Events.
"My favorite golf and food moment was in 1998. I was the Food and Beverage Director at the Country Club at Castle Pines and we arranged this amazing pairing dinner with Veuve Clicquot, the French winery. At the time they were mainly known for the Yellow Label Champagne, but we paired each of the six courses with a different wine, including some that weren't available to the public. After a great round, we were greeted at the door with Veuve Clicquot Rosé and passed appetizers. I remember the menu from (then Executive Chef) Michael Farrell included scallops, an elk entrée with Brut Le Grande Dame and a dessert and cheese course with Veuve Clicquot Demi-Sec. Everything about it was extremely high caliber and highly memorable."
FRANK BONNANO
Chef and owner of Bonnano Concepts, which includes Mizuna, Luca D'Italia, Salt & Grinder and Lou's Food Bar in Denver.
"My most memorable golf meal was at The Links at Spanish Bay in Pebble Beach. I was there for a three-day golf trip. I shot an 81—not great, but pretty good—and then we ate at a restaurant at the course. They did this foie gras crème brulee (warm savory custard) that blew me away. I loved it so much I've since replicated it for events.
Another time at Pebble Beach I decided to grab a quick bite. I was going to order a steak, but the waiter insisted that I get a club sandwich. He said it was 'the best.' He was right. It was a perfect club sandwich. Just the right bread. Great turkey. Perfect bacon. Everything was done just right. I think I shot an 80 that day."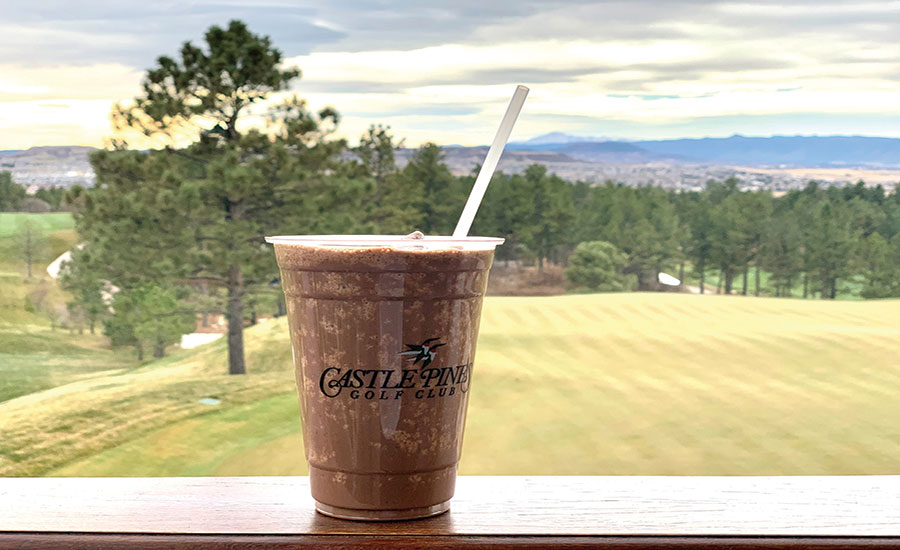 John Lehndorff is the former Dining Critic of the Rocky Mountain News. He hosts Radio Nibbles on KGNU.
---
This article was also featured in the Winter issue of Colorado AvidGolfer.
Colorado AvidGolfer is the state's leading resource for golf and the lifestyle that surrounds it, publishing eight issues annually and proudly delivering daily content via coloradoavidgolfer.com.