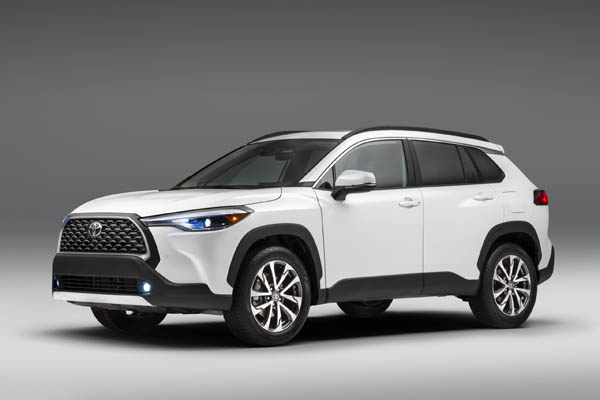 Toyota releases Corolla Cross to crossover obsessed market
By Issac Bouchard
Since the world is obsessed with crossovers, it was a savvy move on Toyota's part to create one for the Corolla family. Rivals include the Jeep Compass, Nissan Rogue Sport and Kia Seltos. The Cross is roomy inside and has a slightly elevated seat height for better sight lines in traffic than the Corolla sedan and hatchback. Its interior is of indifferent quality, but it is solidly constructed.
The biggest demerit is its lack of performance; simply put, a 169hp, 2-liter engine and a CVT aren't enough for sea level, never mind our thin air. The Corolla Cross steers and rides well, though, meaning the ingredients are there for a decent machine. Toyota will offer a fix for the power issue on 2023 models, with a hybrid option that has 194hp and more torque. According to the EPA, it will average 37mpg, meaning this should be the one to go for.
The '22 Corolla Cross has the current infotainment system, which has unattractive graphics but is solid in use; next year's will get the newer and more attractive Toyota Multimedia System and updated driver aids, which Toyota calls Safety Sense 3.0.
2022 Toyota Corolla Cross
EPA Ratings: 29/32/30mpg
0-60mph: 9.2sec
Price as tested: $33,550
2.5 Stars (for now)
Here is what Toyota has to say.
Automotive Editor Isaac Bouchard owns Denver-based Bespoke Autos ([email protected]; 303-475-1462). Read more of his automotive writing, reviews and recommendations on coloradoavidgolfer.com and bespokeautos.com.
---
Colorado AvidGolfer Magazine is the state's leading resource for golf and the lifestyle that surrounds it, publishing eight issues annually and proudly delivering daily content via coloradoavidgolfer.com.