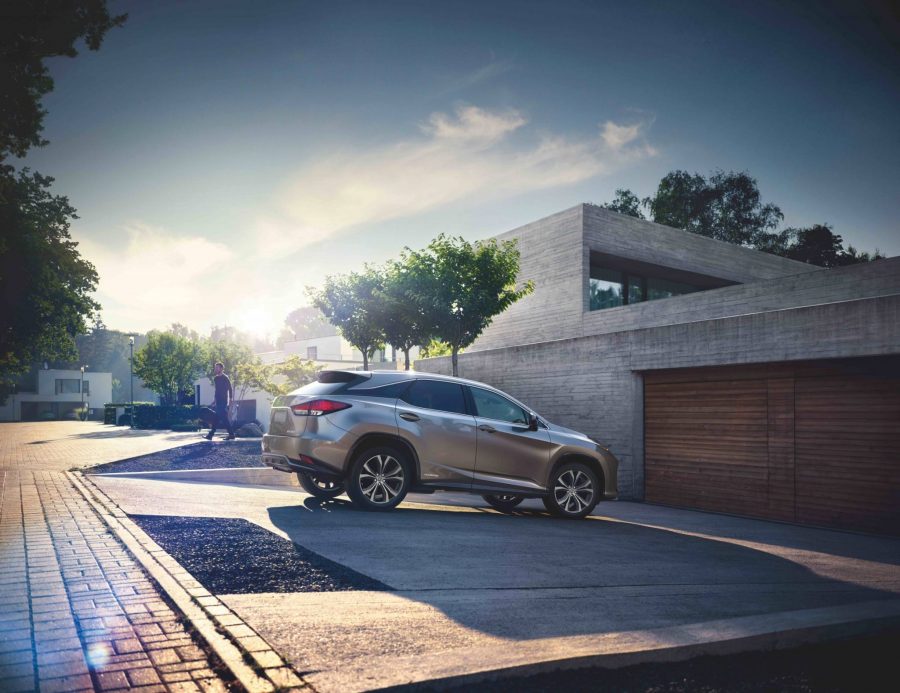 When the latest generation RX debuted in 2022, its appearance was shocking.
By Issac Bouchard
Its giant spindle grill, slashed-up sheet metal, and a roof that appeared to float above the pillars around the hatch all seemed an actual departure for the staid firm. A classic Lexus recipe for refined progress was underneath: smooth and quiet ride, linear power delivery from a 3.5-liter V6, available in either conventional or hybrid form, and a super high-quality interior.
Consumers loved it—so much resale values on the previous generation dropped for a few years from being the SUV that had previously held more value than any other. And xix years later, it still looks contemporary, which is quite an achievement.
The only natural fly in the ointment was the reviled Lexus infotainment interface. As the years went on, the RX got better and better, and in 2020, Lexus added touchscreen tech to the system, along with Android and Apple integration. The optional 12.3in screen is quite a stretch, though, so many will still have to use the trackpad behind the shifter. The Lexus seems almost perfectly sized for empty nesters; the front buckets and rear seat are sumptuously comfortable.
Dynamically, the RX leans very heavily towards luxury over the sport, which perfectly suits most. The RX350 gasoline model has enough power to feel strained rarely; the RX450h is faster at our altitude than the gas-only model, as batteries and electric motors don't lose control in thinner air. It is rated at 31mpg city and 30mpg highway, though some of us journalists struggle to get out of the mid-20s in real-world driving.
But that is still 5-7mpg better than most similarly sized SUVs and crossovers. Lexus continues to rule long-term reliability, durability, and resale value, too. This all adds up to make the RX450h a very compelling package for those who don't care for faux off-road addenda or lateral acceleration capacities that will rarely, if ever, get used.
EPA Ratings: 31/28/30mpg
0-60mph: 7.1sec
Price as tested: $62,450
Visit our Nice Drives section for more car reviews and comparisons.
Here is what Lexus has to say.
Contact Isaac Bouchard for help saving time, money and hassle when buying or leasing one at isaac@bespokeautos.com.
Colorado AvidGolfer is the state's leading resource for golf and the lifestyle that surrounds it. It publishes eight issues annually and proudly delivers daily content via www.coloradoavidgolfer.com. Follow us on Twitter, Facebook and Instagram.