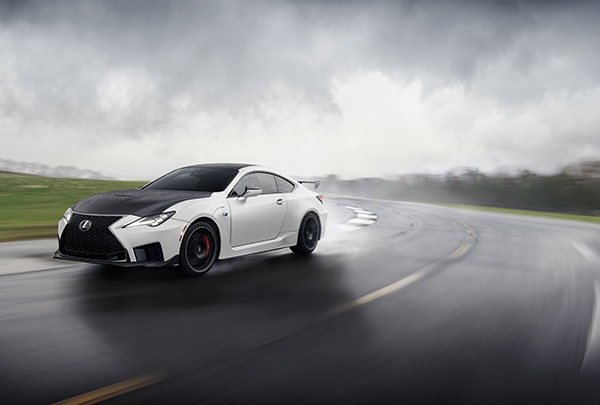 By Isaac Bouchard
The biggest problem with the RC F Fuji is that it came heal-to-toe with a BMW M2 CS, a vehicle of almost identical remit and price, but one that delivered on the promise of its pumped-up body with considerably more conviction. Look, the Lexus is lovely; the purposeful stance, testosterone-injected body work and forged 19-inch wheels wrapping Brembo brakes with carbon-ceramic rotors are indeed the Right Stuff. And the stunningly gorgeous carbon fiber hood, splitter, rockers, rear diffuser and wing send all the right signals to an enthusiast's hindbrain. The interior doesn't disappoint either; the seats look great and are incredibly supportive for aggressive driving yet comfortable the rest of the time.
The RC F chassis is actually great. It is composed yet responsive, with superb damping lending it a nice, relaxed ride, yet stellar body control in extremis. The steering is on par—or better—than a BMW M3/M4's for feedback and the tail is communicative when it is coming into play.
The Lexus powertrain is the culprit here. While the 5-liter V8 sounds glorious and is refined and smooth, it is normally aspirated and doesn't produce much torque lower in the RPM band. And the 8-speed, Aisin automatic it is hooked to isn't responsive enough to shift requests in manual mode, nor does it swap cogs fast enough when left to its own devises. While 4-flat to 60mph at sea level and a 12.4 quarter mile at 115mph are impressive sounding numbers, in Colorado the RC F Fuji is down 15 percent in power and torque. This exacerbates the responsiveness issues already present, meaning in daily use the Lexus never feels as fast as it is. And while the Fuji weighs 175 pounds less than a normal RC F, it is still a heavy car, tipping the scales at over 3,800 pounds. Toyota seems aware of this, and only 60 are being offered in the States. As it was, having the even more hard-core, faster, more fun M2 CS swap garage spots with the Fuji only highlighted what it lacks under the hood. And if BMWs aren't one's thing, a Camaro SS will out-perform the RC F for less than half the price. And, once you've broached six-figures, an entry-level Porsche 911 is within spitting distance. Lexus seems well aware of this, and for 2022 we can get most of what makes the Fuji great in the IS500 F Sport Performance; it is barely slower, discreet in the best Q-Ship tradition, and should be just about as much fun to drive, while being more practical and ringing in at about half the price of this RC F.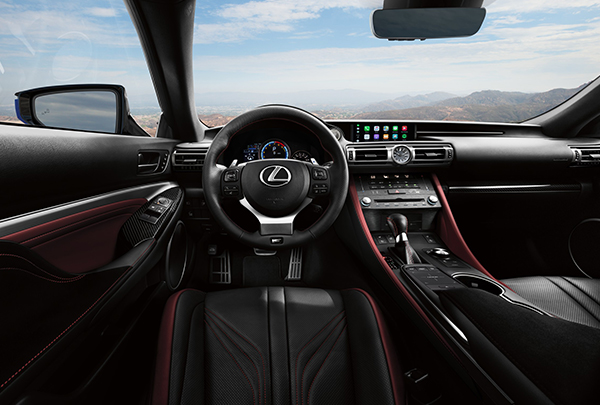 EPA Ratings: 16/24/19mpg
0-60mph: 4.0sec
Price as tested: $102,510
4 Stars
Here is what Lexus has to say.
---
Contact Isaac Bouchard for help saving time, money and hassle when buying or leasing one at [email protected]
Colorado AvidGolfer Magazine is the state's leading resource for golf and the lifestyle that surrounds it, publishing eight issues annually and proudly delivering daily content via coloradoavidgolfer.com.