The Q60 Red Sport is not a rational car. Especially in an age where seemingly everyone has embraced the practical, outdoorsy lifestyle implied by ownership of a crossover, SUV or pickup truck.
What is the relevance of a slinky, 400hp two-door these days? Well, some of us still yearn for a low roofed, artfully styled, indulgent coupe and this Infiniti fits the bill handily. Its lines have aged well, and it has a sense of timelessness that some more radical coupes probably won't represent, as time goes by. Its interior is nicely conceived and since its twin, stacked infotainment screens reserve one for vehicle functions and one for Android/Apple integration the arrangement is logical and attractive. Quality is high, too. However, the back seat is really for token use only and the trunk is very shallow; the German competition offers more practicality. The Q60's dynamics are in the GT vein; while it is fast and handles fairly well, pushing the limits earns little in the way of reward, since the steering returns almost nothing in the way of precision feedback, and the predominate handling trait is understeer. Body control is decent though and the ride quality fine for everyday use. The twin turbo, 3-liter V6 is smooth, linear in power delivery and normally has a pleasing exhaust note. An optional exhaust system introduced a droniness to it on the test vehicle, however, especially when cruising at certain highway speeds. This engine's 400 horsepower is class competitive, as is torque, at 350lb-ft. 0-60mph takes a quick 4.4 seconds to dispatch and the quarter mile can be cleared in 12.8 seconds at 111mph, according to independent testing. The Infiniti 7-speed automatic isn't as responsive as the default 8-speed ZF that changes gears in Audi and BMW rivals, nor even the 9-speed in a Mercedes. AWD is standard and makes the Q60 a legit four-seasons machine, at least if equipped with suitable tires. There is nothing wrong with making the Q60 Red Sport a GT car, but it doesn't engage in the way an Audi S5, BMW M440i or Mercedes-AMG C43 do. Much of the Infiniti's hardware, including its engine, will find their way into the all-new Nissan Z, and it will be interesting to see if, in that wrapper, a more purely sporting machine will emerge.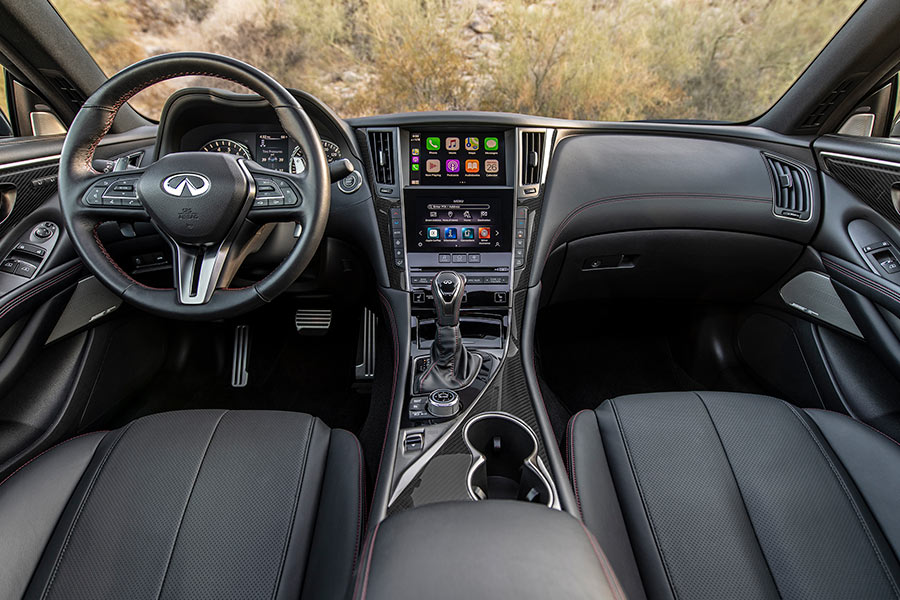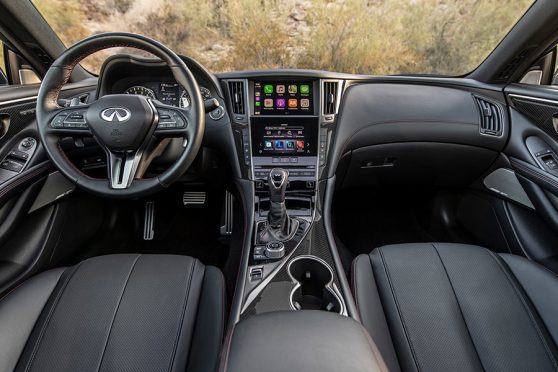 EPA Ratings: 19/26/21mpg
0-60mph: 4.4sec
Price as tested: $68,391
Here is what Infiniti has to say.
---
Contact Isaac Bouchard for help saving time, money and hassle when buying or leasing one at [email protected]
Colorado AvidGolfer Magazine is the state's leading resource for golf and the lifestyle that surrounds it, publishing eight issues annually and proudly delivering daily content via coloradoavidgolfer.com.