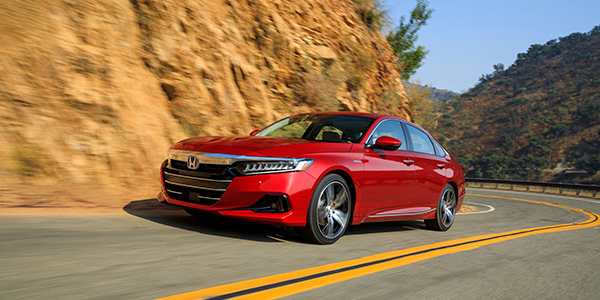 I've wanted to test an Accord Hybrid since the first model debuted in 2005.
By Isaac Bouchard
For some reason, this tech tour-de-force hadn't made it into my hands (I'm technically a 4th rate journo, so no surprise there), but finally I had a week with the latest iteration and, gosh be durn, I thought it was worth the wait. 
The tech is very well wrought: a 143hp gasoline engine, which is used to charge the 181hp electric motor most of the time, but can help on the highway or when full power is asked for, and a 1.1hWh lithium-ion battery. This gen Accord looks quite smart, as a Brit might say, with its lean, fastback body. It is big inside, too, both for occupants and their luggage. The interior ambiance is typical Honda, which is to say, logical and perhaps a bit milquetoast. Inoffensive. Anodyne. Better than a Toyota. A Mazda has more material quality, a Kia or Hyundai often is more intriguing. The infotainment interface, too, is uninspiring, yet can be sussed out by those without a programming degree. What impressed me most was the way the Accord Hybrid drove: fast and frugal; swift and seamless.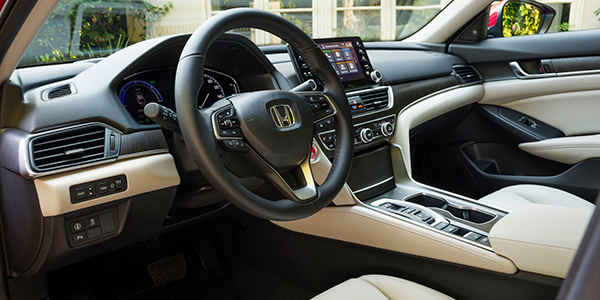 Honda goes about this non-plugin hybrid business differently than Toyota and the result is more to my liking; less CVT-style mooing (CVT stands for continuously variable transmission and they often sound like those four-legged wonders that grant us ice cream, burgers and steaks) as in a Toyota hybrid, and more forward motion. The Accord Hybrid hits 60mph in 7.1 seconds and can generate EPA numbers of 48mpg on 17-inch wheels. Mine was the top-of-the-pops Touring and its lovely, 19-inch wheels and lo-pro rubber only returned 38-40mpg in Front Range running. But I didn't care; that is insane mileage for someone who rarely owns a vehicle that gets more than 12-13mpg in city driving, or high-teens on the so-called open road. The Accord handles really well too, and its ride quality is pleasing over what passes for smooth roads 'round here. All in, I think it is an excellent solution for those who want to lower their carbon footprint yet not deal with range anxiety.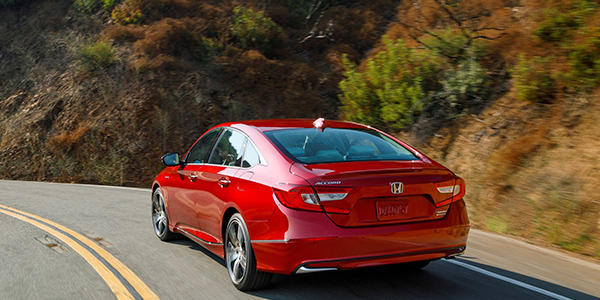 EPA Ratings: 44/41/43mpg 
0-60mph: 7.1sec 
Price as tested: $37,195 
Here is what Honda has to say.
---
Contact Isaac Bouchard for help saving time, money and hassle when buying or leasing one at [email protected]
Colorado AvidGolfer Magazine is the state's leading resource for golf and the lifestyle that surrounds it, publishing eight issues annually and proudly delivering daily content via coloradoavidgolfer.com.