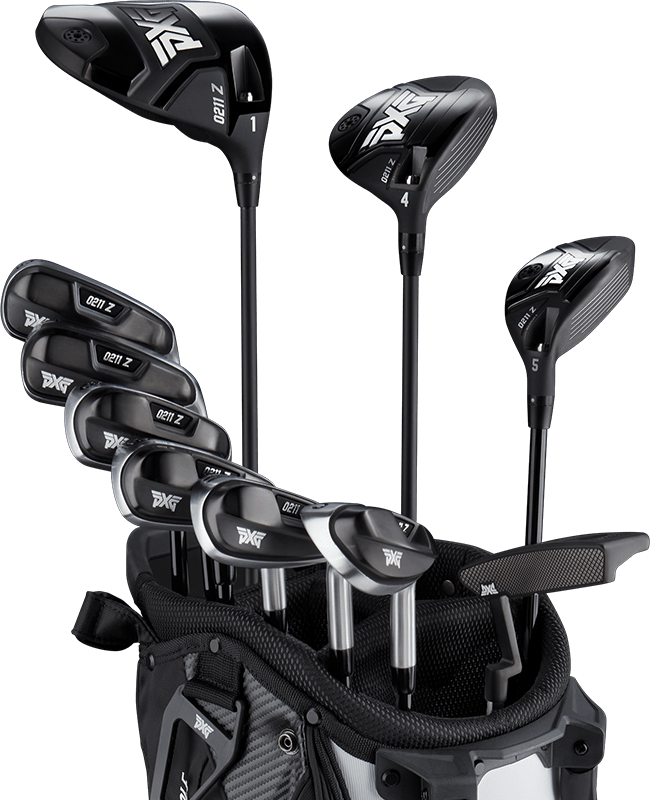 PXG's new starter set will help the new golfer get comfortable and confident hitting the ball in the air.
By Tony Dear 
The single biggest factor in maintaining golf's current boom in participation and retaining golfers that either took the game up for the first time during Covid-related restrictions, or returned to it after having left years before, will surely be people-based – how individuals are treated by professional staff and fellow golfers. Feel unwelcome or intimidated in the clubhouse, around the pro shop or on the 1st tee and it's highly unlikely new or 'reborn' golfers will continue playing for long.
The cost of the game will have a major influence too, of course. That said, new golfers probably won't have been shocked by some of the prices they've encountered so far, and the golf industry is so big, there's a price point most people should be comfortable at.
Another aspect of the game that needs to be, and is being, addressed is its difficulty and the equipment used to play it. Long-time readers will have learned by now that golf can be tough. It doesn't go our way too often and the days when things do go right are rare. Adults who now have some spare time to take up a new hobby don't want to be embarrassed or struggle for too long when learning the art of striking a golf ball. They want to see progress, and feel like a good swing or good contact gets a good result – at least what they perceive to be a good result.
A new golfer heading out to the course for the first time having had a rummage in the attic for grandad's 50-year-old blades, or having been lent a few clubs by a friend who's a foot taller and swings the club 30mph faster, is probably going to have a hard time getting the ball off the ground. Feeling thwarted, frustrated and beaten, that person won't be sticking around.
To aid the new golfer in his/her attempts to loft the ball into the air, propel it forwards and eventually see it drop into the hole, PXG has introduced a full set with bag and headcovers (and hat!) designed to make the game seem a bit easier. Being a PXG product it's not exactly cheap, but for the new golfer with means it is about as advantageous and supportive a set of clubs as can be imagined.
What makes this set – the 0211 Z – so player-friendly? For a start, there's only ten clubs (1-wood, 4-wood, 5-hybrid, 6-iron through Sand Wedge and a putter) instead of the usual 14. That's four fewer things to concern yourself with. Second, these clubs make game-improvement clubs look like butterknife blades. The irons are Max, MAx, MAX-game-improvement with dimensions, weights, Centers of Gravity (CG) and Moments of Inertia (MoI) that enable anyone who makes reasonable contact to get the ball up and moving forward. The seasoned player who swings a driver at 100+mph and 7-iron at 85mph will create a great deal of backspin, pop the ball up very high and lose considerable distance, but for the slow swinger or, as PXG puts it, the player with 'a very low skill level', the design of the 16˚ driver with carbon crown and 10g backweight (different weights available) to push the CG low and back, 44" shaft for better control, honeycomb Thermoplastic Elastomer (TPE) insert to improve the sound of impact and lowered heel/toe sections to enlarge the sweetspot on the Ti412 face, will make getting off the tee easier.
The low-profile 4-wood has 18˚ of loft, a carbon crown and backweight to ensure a low/back CG, and the 25˚ 5-hybrid likewise has the carbon crown/backweight combo to make hitting off the fairway wood easier.
While the woods look fairly normal, the irons look unlike anything we've seen before. Well, Cleveland's Launcher HB turbo and Launcher XL Halo irons are close, but the 0211 Zs just seem that bit bigger and clunkier (hey, we're not greatly concerned with looks here, remember, just getting the ball in the air). We are talking big heads with wiiiide soles – so thick it's tough to hit the ball fat – and a thick top-line. There's plenty of offset too. The clubheads are hollow, not because filling them with PXG's XCOR polymer to dampen vibrations would be expensive (when did PXG worry about that?), but because it would simply make the head too heavy.
In short, the 0211 Z Irons, like the other clubs in the set, are designed to help new, low-skill golfers get the ball off the ground. And when that happens, they're really going to start enjoying the game.
The putter is the 0211 Hellcat released in August and featuring the Runway Reticle alignment system which is based on an airport runway's paint scheme. The face also has a milled Pyramid Face Pattern with tiny diamond-shaped pieces designed to grab the ball and get it rolling rather than skidding.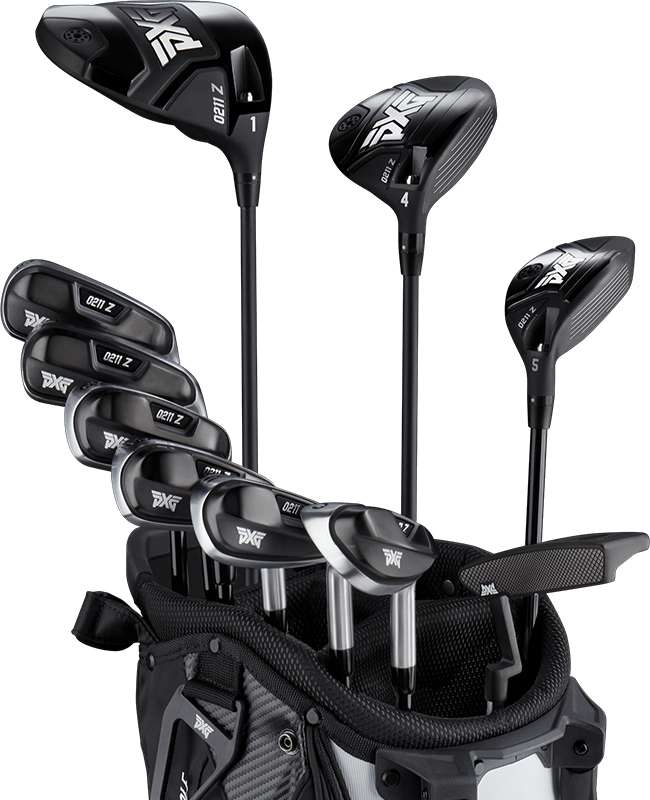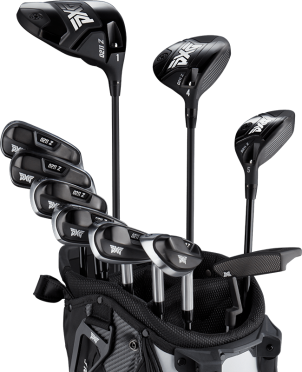 $1,695 (set of woods – driver, 4-wood and 5-hybrid can be purchased separately for $795, as can the set of irons)
1 Driver
1 Fairway
1 Hybrid
6 Hybrid-Irons (6-S)
1 0211 Hellcat Putter
1 PXG Lightweight Carry Golf Bag
4 PXG Headcovers
1 PXG Hat
Right and left-hand
To avoid the awkwardness of being fitted, new golfers can get fit at the company's web site. Gender, Age, Dexterity and Height are all the information PXG asks for, so it's not the most comprehensive fitting in the world. But it is certainly better than nothing and can be done quickly and easily.
pxg.com
---
For more on the latest and greatest gear in golf, visit our GEAR PAGE.
Colorado AvidGolfer Magazine is the state's leading resource for golf and the lifestyle that surrounds it, publishing eight issues annually and proudly delivering daily content via coloradoavidgolfer.com.
Follow us on Twitter, Facebook and Instagram.