How does a tiny operation like Sub 70 (employees–3) build such good clubs and sell them for so very little. And shouldn't you be taking advantage?
By Tony Dear
The Man Behind Sub 70
Jason Hiland is one happy dude. And why not? After arriving at his office in Sycamore, IL at 9am, he typically spends the morning in full business mode. He talks with customers and checks in with partners and associates before heading to Kishwaukee CC for a quick nine holes. From there, he'll return to the office and spend a few more hours on the phone and behind his computer ensuring the business is ticking over. Then he'll go home and, if it's a fine evening, go fishing with the kids or take them to the pool at Kishwaukee with his wife.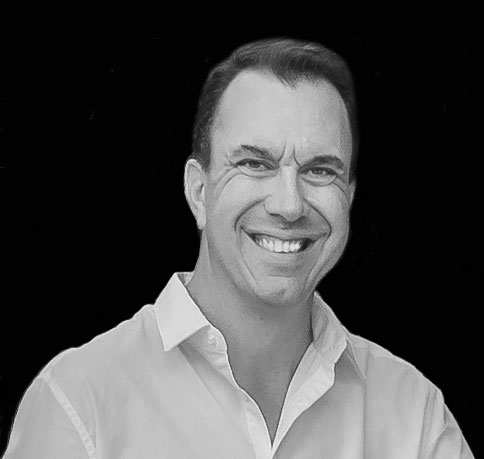 "It's a wonderful way to live," he says. "Our friends here are like family, there's no traffic, we know the teachers in our kids' elementary school, our kids can play in the forests."
It sounds pretty idyllic. And Hiland has earned every moment.
After growing up in Hinkley, IL–55 miles west of Chicago, Hiland played junior college golf at Waubonsee Community College in Sugar Grove, then transferred to the University of Wisconsin, Oshkosh to study business.
He graduated in 1995 and almost immediately set up his first company–Diamond Tour, a golf component firm that now employs over two dozen people. In 2008, his second business began operating. Hurricane Golf is an online discount golf store whose main competitors, says Hiland, are Rock Bottom Golf and 3Balls.com.
Establishing two rapid-growth, online golf companies was challenging enough, but Hiland wasn't done.
Using over 20 years' of experience in the golf business, working alongside manufacturers, distributers, marketers, engineers, and various other professionals, Hiland launched his own club company–Sub 70 Golf–in December 2018.
The Process
Hiland designs most of the clubs, but also relies on a team of in-house designers who work in the same Chinese foundries that make clubs and components for other OEMs.
"There is normally four or five people in the loop helping with the development of each new club," he says. "Here in Illinois, there's myself and our club-builder Jeff Bushnell. Then there are the guys in China. It works beautifully. There's a bunch of people with different talents each contributing something important. And there are no egos. I like to think of it as a really good garage band."
If Hiland has an idea for a club, he engages his team overseas–"the real engineers," he says. "They will help me see if the concept can work and, if so, what materials might make the most sense, what the club's exact dimensions should be, etc. It's a real back on forth. They'll then send me a CAD drawing, and I might make suggestions for the sole plate, or something like that. It's not an exact formula, but eventually we'll agree on a final design and go into production."
The Clubs
One of Sub 70's most successful launches to date has been the 639CB Forged Iron, whose design Hiland came up with. The 699, meanwhile, was mainly the factory's idea. "They called and said they had a great idea for a player's distance iron," says Hiland.
When you visit the company's web site, you are immediately struck by how stylish the clubs look. But when you click around seeking more information about specific clubs, you focus on something even greater perhaps–the price.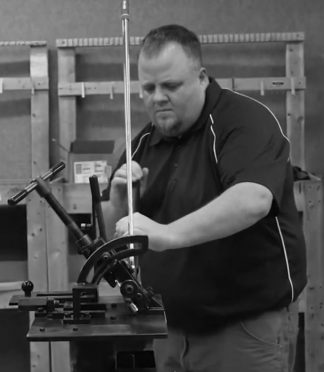 The 699, for instance, is an especially attractive, hollow-bodied iron whose face is a 1.7mm-wide piece of 455 Carpenter Steel. The hollow-body is injected with a resin-like substance called TPE that does for the 699 what Speedfoam does for TaylorMade's P790 or what COR2 does for PXG's 0311P Gen 2 and 0311XF Gen 2 irons–provide extra speed and cushioning for better feel.
The 699 is, in short, a top-quality club, and each set is hand-built one at a time as the orders arrive. The P790 retails at $1,000 or thereabouts, the PXG clubs at $2,300. But get this, the Sub 70 699 sells for a scarcely believable $426!
The Unbeatable Price
How? Factory-direct pricing, of course. The Ben Hogan Golf Equipment Company beat Sub 70 to the factory-direct punch, but Hiland has no problem with following a respected brand into a fairly untried and untested–at least where golf is concerned–business model.
"It's actually proving very successful," he says. "We aren't a year-old yet, but business is growing far quicker than we ever anticipated. I set the company up with Jeff and my buddy Jay Armour without any clue as to how things would go. It's been a very pleasant surprise."
Hiland has a great deal of respect for the major OEMs and says they are all building good clubs these days. "But I do sometimes wonder how much better the 2019 iron can be than the 2018 model," he says. "And the clubs cost a lot more than ours because those companies have big marketing budgets and staff player endorsements."
Jason Hiland has worked hard to create his mini empire in Sycamore, IL. His most recent venture–Sub 70–is attracting a lot of attention which is usually what happens when you offer first-rate products at incredibly-low prices.
639 – $595 4-PW with KBS Tour shafts
699 – $497 4-PW with KBS Tour-V 90
739 – $441 4-PW with KBS Tour-V 90.
---
For more on the latest and greatest gear in golf, visit our GEAR PAGE.
Colorado AvidGolfer Magazine is the state's leading resource for golf and the lifestyle that surrounds it, publishing eight issues annually and proudly delivering daily content via coloradoavidgolfer.com.