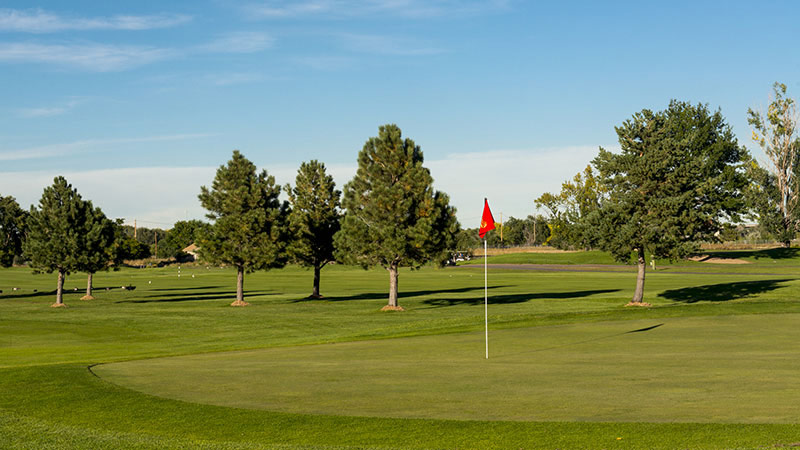 After downing a COVID-19 Colorado cocktail of guilt, hesitation, and yes, hopefulness, a hacker ventured back to the golf course.
An Internal Battle
Last Saturday—taking the first real opportunity I had to do so—I walked into the pro shop at my neighborhood golf course to pay for the tee time I'd booked earlier that morning.
I have to say that I'd never felt more pressure before playing a round of golf—certainly far more than when I was "representing my country" in a faux competition against European journalists before the 2006 Ryder Cup. (Alas, in a precursor to what awaited Tiger, Phil and the boys at the K-Club in Ireland, we too were shellacked).
But this was a different kind of repping the U-S-A and the Colorado citizenry. On the one hand, I'm totally down with the Colorado Mask Project, and when I entered the golf shop I had zero hesitation about donning my mighty cloth shield. But that only begged the question: Why was I outside in public at all?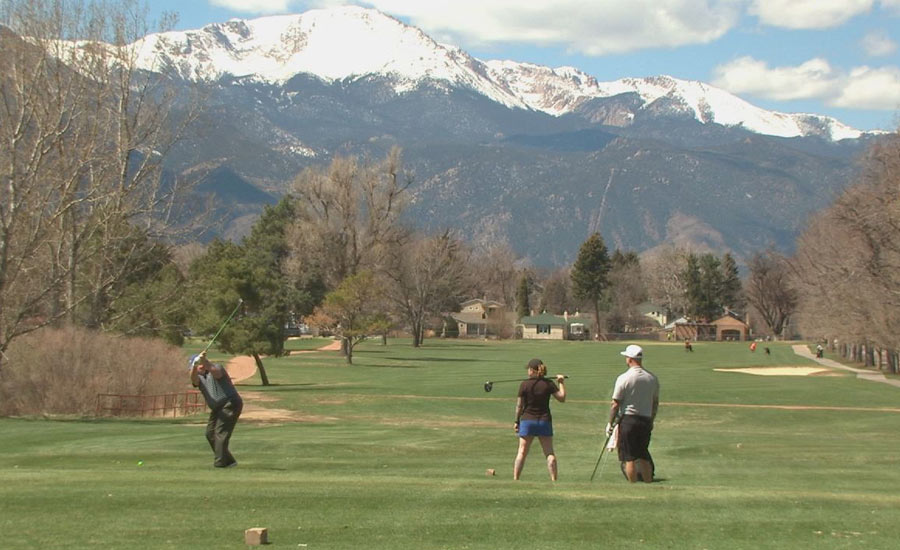 I greatly admire the leadership of Governor Jared Polis and his team over the course of this pandemic—on Monday there were multiple reports that Colorado may indeed be well on its way, if not already tasting success in flattening the curve of the coronavirus—but when it comes to golf and COVID-19, I find myself alternating between guilt over playing, and the abject relief I might find out on the course.
That's based, in part, on the briefings disseminating from the State Capitol, where one day we're told not to go outside unless it's "absolutely necessary," and the next we're given guidelines that spell out why and how it's okay to play.
Even with that, I'm also hearing voices in my head (admittedly, a not uncommon occurrence even in the best of times) of people who love the game just as much as I do, saying it's asinine for anyone to go anywhere near a golf course, given the pandemic. And I certainly share the concerns of those who worry about the impact on the sport—which already battles against cries of elitism—should it be determined that anyone contracted the virus while "flaunting the rules" by playing.
But then again, with social distancing and open air, couldn't an argument be made that golf might be safer—or at least an equal roll of the dice—to my trip to the grocery store, or picking up takeout from the neighborhood restaurant I've been implored to support?
Golf as Therapy
I don't profess to have the answers to those questions. I just know that, at a time when I'm scared to death of the possibility that there are people I dearly love whom I may never see again because of this, I seek refuge in things that bring me joy–and, as it turns out, the comfort that I seek resides outside the four walls of my home.
And I really want to play—I really need to play. I long for the sight of tipping over my basket and watching range balls spill onto the grass (or mat, if we're somewhere between first spring and second winter). Or the sensation of "How did that happen?" after a shot that was perfectly pured (to be sure, a very rare occurrence).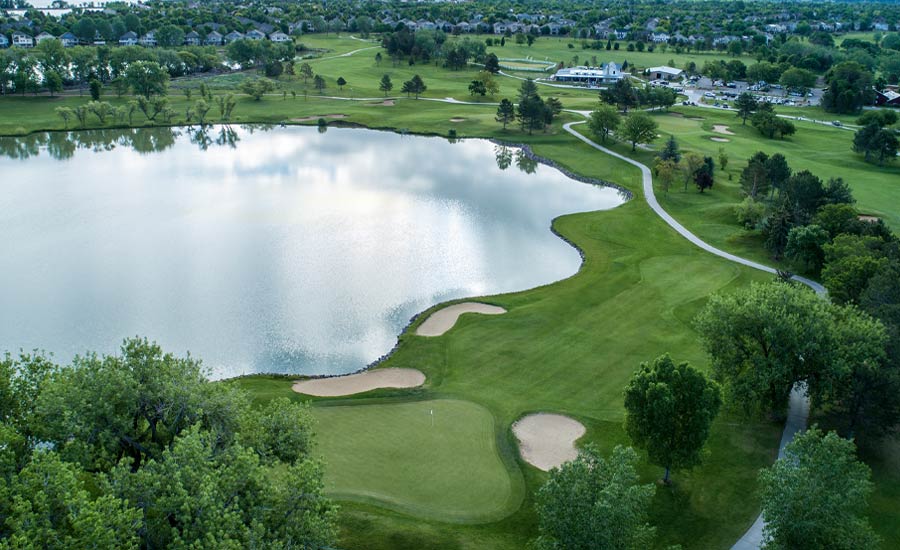 At this point, I wouldn't even mind the input from "that guy"—the one who almost took my leg out after three straight hosel rockets, but makes sure to tell me that he's certain he knows exactly what's wrong with my swing.
Well, maybe not.
But what I really want is the serenity, the order that I find in golf: the way I can gather my thoughts on any topic—family… finances … work … the next sentence to write—and somehow make some sense of it, all while wondering what exactly does hitting down on the ball mean.
That's what I was seeking last weekend, a chance to escape today's realities, like starting a new job, and having an office filled with my predecessor's belongings—and having the chilling sensation that it may be a long time before I might occupy it anyway. Or meeting new co-workers, who, at this point, are little more than names on a masthead, or disembodied voices on the weekly Zoom teleconference sharing work product—and their parenting skills with young children—while WFH.
The Verdict
As it turned out, Saturday was a beautiful day, in many ways. Although the tee sheet was full, the golfers were spaced out to the point where it didn't feel like you were at a public course (we actually walked 18 holes in just under four hours—and when was the last time that happened on a Saturday afternoon?). And on the trails encircling the course, there were plenty of people out walking and taking advantage of the glorious weather—and I would say there was less social distancing there than on the links.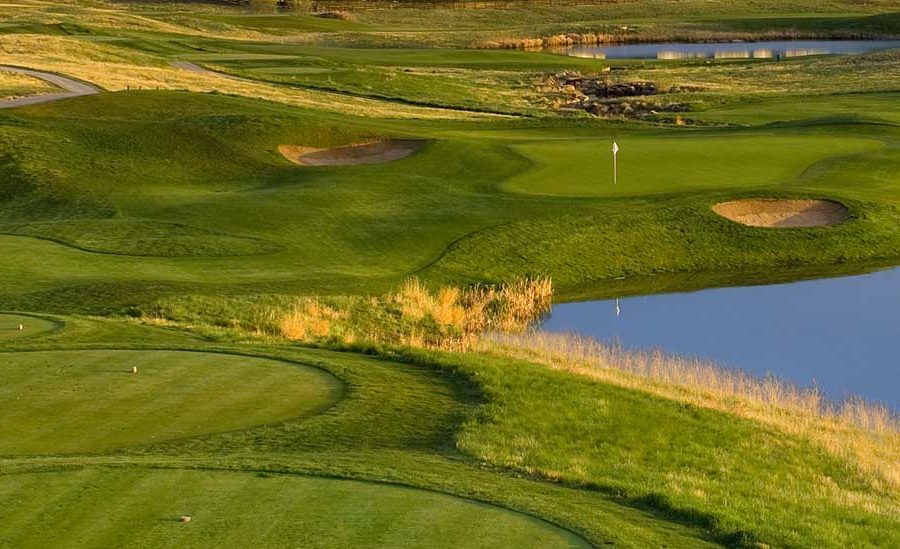 Of course, all those indoor drills that were supposedly going to make me infinitely better when I was able to return to the course, shrinking my handicap faster than my dwindling 401(k), were an abject failure. I shot my typically crappy round—where was my driving-range buddy when I needed him the most?—but it didn't matter one single bit. I was playing golf. And while there were any number of moments of hesitation—is that guy walking a little too closely to me—and yes, even guilt, Josh, Jeff, Mike (who was consistently crushing drives of 280-plus yards, despite weighing about 145 pounds sopping wet) and I all knew that we were experiencing joy, along with the sobering thought of how close we were to losing the game for some prolonged period of time.
Maybe we still are. With professional and amateur tournaments still being canceled and postponed (and how will Jim Nantz be able to simultaneously do play-by-play in November from Gillette Stadium in New England and Augusta National in Georgia?), golf—like society—isn't out of the rough just yet. As of this writing, most of the courses that have reopened are privately owned; the ones belonging to municipalities like Denver and Aurora remain shuttered.
I have zero issues with the caution that's being taken, there or anywhere else—please, please, please wash your hands and wear a mask publicly—I'm just thankful that, for at least one day, some semblance of normalcy had returned.
---
For more of the latest Colorado golf news, visit our NEWS & PROFILES PAGE.
Colorado AvidGolfer Magazine is the state's leading resource for golf and the lifestyle that surrounds it. CAG publishes eight issues annually and delivers daily content via coloradoavidgolfer.com.