Knous, Ott and Solem began competition Tuesday
Update, Friday Nov. 17: The road through the 2023 Q-School ended for three Coloradans on Friday, Nov. 17.
All three needed to make the top 15 and ties in second-round competitions held in Alabama and Georgia in order to advance to the finals of the PGA Tour and Korn Ferry Tour's qualification school.
Lakewood's Jim Knous finished his four-day tournament at 3-under par, good for 36th place. He was undone by shooting a 75 on the second day of the regional qualifier at The Landings – Deer Creek in Savannah, Ga.
Jackson Solem shot even par over the four days and finished tied for 39th. A.J. Ott of Fort Collins shot 7-over par and finished 64th. Both played at the RTJ Highlands/Marshwood regional in Dothan, Ala.
The final second-round matches of this year's Q-School will begin Nov. 28 and Coloradans Davis Bryant from Aurora and Chris Korte from Littleton are registered to play at Valencia Country Club in California. The top 15 and ties from all the regionals move on to play in the finals Dec. 14 to 17 at TPC Sawgrass in Florida with top finishers earning cards for the PGA Tour next year or the Korn Ferry Tour.
---
By Jim Bebbington
Jim Knous of Lakewood knows what he's in for this week.
Knous, who has played on the PGA and Korn Ferry and other tours for a decade, is in the middle of his sixth trip through Q-School. The second round began Tuesday and runs through Friday; Knous is playing in the Savannah, Georgia, regional hoping to qualify for the Q-School final round, held Dec. 14 to 17 at the TPC Sawgrass and Sawgrass Country Club courses in Florida.
At the finals, the top-five finishers earn PGA Tour cards for 2025. The next 40 and ties earn Korn Ferry Tour exemptions.
The pressure of Q-School is renowned. In a recent interview, Knous, a graduate of the Colorado School of Mines, said he played in the Q-School every year from 2012 through 2016 when he finally earned his PGA Tour card. Then a wrist injury he suffered in 2019 during the RBC Canadian Open sidelined him. Surgeries followed, and he worked last year to get back competitive shape.
It did not go well.
"Yeah it was certainly was not my best year," he said. "It was a weird year. Looking back on it I wasn't prepared going into the year. We obviously had a terrible winter. I just didn't do enough to get to warm places to prepare myself for that early start in January on the Korn Ferry tour."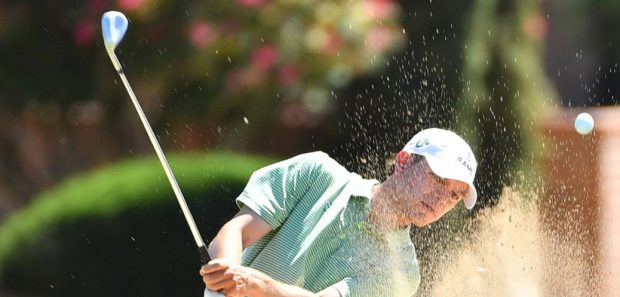 A back injury flaredup and sidelined him for part of the season, and his scores did not head back into the 60s until late in the season. "I never got anything going, never got really on a roll. Every time I made a cut on the Korn Ferry tour I'd finish 50th or 60th which gets you nowhere fast."
But he has begun working with a new swing coach – Nick Clearwater at GolfTec headquarters in Denver – and a new physical trainer.
The results began to show in October when he made it through the first round of Q-School. He was on the cusp of falling out of contention when he settled in to make the cut.
"I did forget how kind of stressful and how much anxiety you feel into round threes and round four and Q-School especially since I was kind of right on the number going into those rounds," he said, "It's definitely a stressful deal. Really, you don't want to be here if you don't have to. But like all the psychologists say: one shot at a time. I mean it literally comes down to sometimes I'm walking down the fairway saying 'left, right, left, right, left, right' with my feet."
Knous' has shown throughout his career what he is capable of. He shot a 60 in the final round of the 2010 CGA Amateur at Boulder Country Club to force a playoff with a local 16-year-old phenom named Wyndham Clark. Clark won on the second playoff hole by draining a 30-foot birdie.
"We've had plenty of battles over the years and it's fun to see him succeed," Knous said.
One of the aspects of Clark's year that Knous said he admires is his confidence. Clark, who was winless on the PGA Tour before breaking through this year at both the Wells Fargo Open and the U.S. Open, made a small kerfluffle during the Ryder Cup when he said in an interview that he believed he was the best golfer in the world. Knous said that only makes sense; you cannot compete on the PGA Tour if you don't believe that.
"That's what all of us have to think," he said. "That's what I have to think, He might have said it and some people might have gotten angry but he believes it and you know he's going to work hard to get there. So I'm kind of the same way I I do believe I have the gifts and the talent to to get there so I just got to keep working every day to to get there."
The top 10 plus ties move on to the Q-School final rounds in December.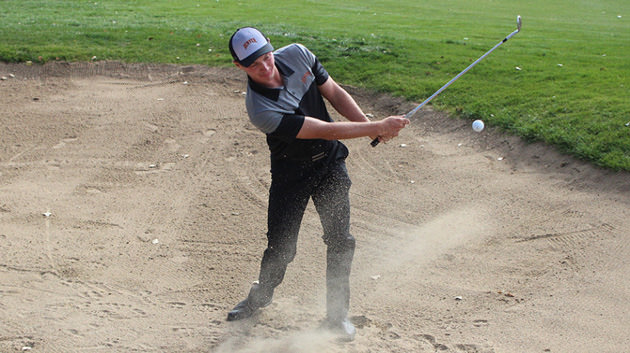 Other Coloradans going through Q-School's second round include AJ Ott of Fort Collins and Jackson Solem of Longmont – both competing this week in the RTJ Highlands/Marshwood regional in Dothan, Ala.. Davis Bryant from Aurora and Chris Korte from Littleton, are playing at Valencia Country Club in California; their competition begins in two weeks and runs Nov. 28 to Dec. 1.
After Thursday's rounds, Knous was tied for 17th at 1-under; Ott was tied for 19th at 2-under; Solem was tied for 36th at even par.
---
Colorado AvidGolfer Magazine is the state's leading resource for golf and the lifestyle that surrounds it, publishing eight issues annually and proudly delivering daily content via coloradoavidgolfer.com.
Follow us on Twitter, Facebook and Instagram
Jim Bebbington is Director of Content for Colorado AvidGolfer and can be reached at [email protected]