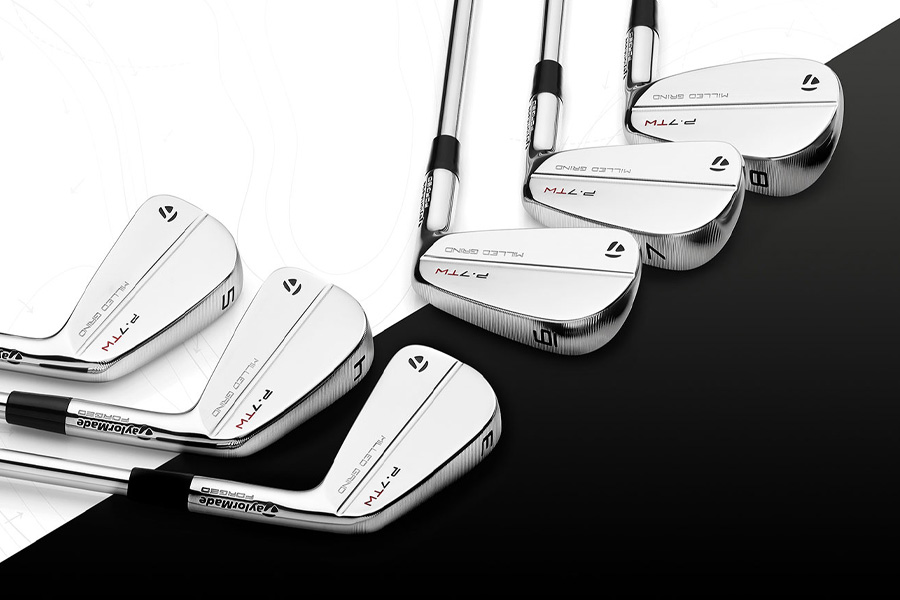 Tiger Woods began the year with a new set of irons he helped design. Now they are available to the public.
By Tony Dear
Oh, what a week to be a part of, play with, work for, invest in, buy from, or indeed have any association at all with TaylorMade. The Carlsbad, CA-based company is celebrating its 40th anniversary (something few people expected could ever happen when Gary Adams began hawking his peculiar steel-headed drivers in 1979), with the introduction of a tribute driver (see below) that is certainly more than just a warm and fuzzy piece of nostalgia. And on Sunday afternoon, it enjoyed what was surely the most significant win in its history – not its most profitable necessarily, but rather the most meaningful as its equipment received an all-time seal of approval from the great Tiger Woods who won the Masters with 13 TaylorMade clubs in his bag.
Woods signed with the company in January 2017 to play its driver, fairway woods, irons and wedges, though he stuck with his Nike wedges for a while and the irons he played in 2017 confused most gearheads, sporting the unfamiliar 'TGR' stamp. The promise, however, was that he would begin work with TaylorMade engineers on building a new iron, the first version of which – TW Phase 1 – appeared last May.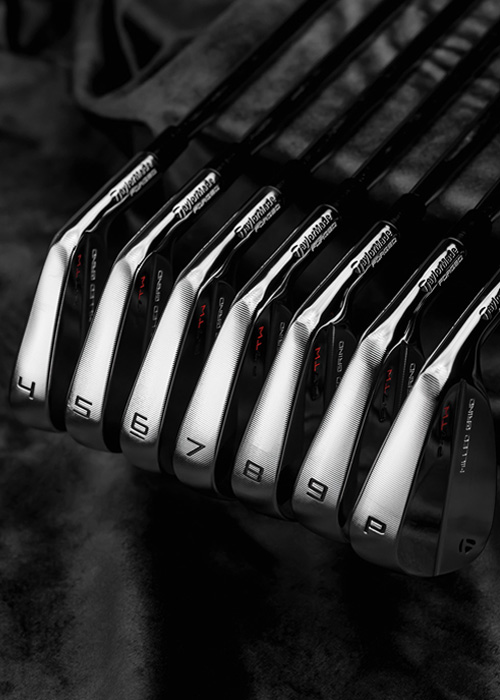 Woods began 2019 at Torrey Pines with a virtually new bag of clubs, comprising the M5 driver, M5 3-wood, and the new Pˑ7TW irons which, TaylorMade announced at the start of last week, will be available to the public beginning on May 1st (they could be pre-ordered online beginning April 8th).
Stories of Woods's incredible ability to detect minute differences between clubs are legion, and his preferred specs are incredibly precise. So, building his perfect set of irons took a good deal of diligence, expertise, and patience. "The performance that he expects out of an iron is more precise than any other player I've ever worked with," says Keith Sbarboro, TaylorMade's Vice-President of Tour Operations. "We went back and forth trying to identify which combination of weighting, size, shape, groove, and sole created the shots he was looking for. It was a real head-scratcher. We built eight or nine 6-irons before we finally got to a place where the launch, flight, and spin were right."
An elegant muscle-back design forged from 1020 carbon steel, the Pˑ7TW's two most distinctive features are the Milled Grind sole and tungsten weighting.
Tungsten weighting is nothing new in irons, of course, but most of the time it is placed at the heel and toe to maximize the club's Moment of Inertia, increasing its stability. Sometimes it is positioned near the toe alone to shift the center of gravity towards the center of the club. The Pˑ7TW has a tungsten weight directly behind the sweetspot giving the club what Woods describes as a 'deeper' feeling and improved trajectory control.
The shape of the club obviously came under intense scrutiny. The blade is slightly longer than the P730 used by Rory McIlroy and Dustin Johnson, the sole slightly flatter, the top line thinner, and there is an ounce more bounce.
The sole, what's more, is CNC-milled to ensure each iron in each set is identical to the last every single time. This is a significant benefit for Woods who replaces worn out irons frequently, and is at an age where he could do without beating thousands of balls to find a club that matches the previous one.
Lastly, the grooves on the Pˑ7TW face are narrower than those of the P730, allowing engineers to score more of them onto the hitting area, meaning more spin.

The only difference between Wood's set and the retail version is that Woods's lofts are weaker. "We have a specific stock set of lofts designed to meet the demand of a wide range of players," says Jory Mendes, TaylorMade's Global Communications Manager. "From these stock lofts, you can order them from two degrees strong to two degrees weak (45 to 49 deg. PW) in half degree increments. We all know Tiger is very unique when it comes to his specs, so we're in the camp of playing these true to your spec to maximize individual performance."
Whether you purchase a set of Pˑ7TW irons as a collector's item, to commemorate Woods's fifth green jacket, or because you think they might actually help your game, you will receive them in a very special box which uses the iPhone phone case for inspiration. "The box material is 3mm Chipboard + 157gsm C1S," says Mendes. "It is wrapped with a printed CMYK, Spot UV, Soft Touch Lamination, and Foil-Stamped Deboss Wrap. The foam is high density black EVA foam. There is also a Red Ribbon pull 25mm width to help lift the top foam."
Sounds like the box deserves its own review.
$2,000
Shaft: True Temper Dynamic Gold Tour Issue
Right-hand only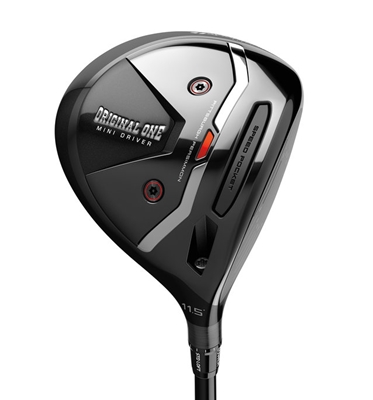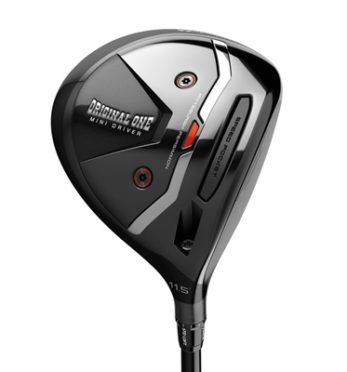 ---
The new Original One Mini (275cc) driver celebrates the company's first metal-headed driver, and is descended from its first mini driver – the SLDR which arrived in 2014. And though its head size is not dissimilar to that of its most distant relative, the tech is decidedly more modern.
For starters, the club is constructed from three materials – titanium body, steel sole plate (50g), and carbon crown. The weight losses of the carbon crown are picked up by the steel sole plate pushing the center of gravity deep into the clubhead, and increasing the club's MoI.
Twist Face technology tightens dispersion, and the Inverted Cone Face helps retain ball speed on poor strikes. The loft sleeve allows you to adjust loft plus or minus two degrees.
$400
Lofts: 11.5°, 13.5°
Shafts: Mitsubishi Diamana F Limited
---
Colorado AvidGolfer Magazine is the state's leading resource for golf and the lifestyle that surrounds it, publishing eight issues annually and proudly delivering daily content via coloradoavidgolfer.com.