Fare Ways and Greens
LONG BEFORE IT became the home of the Co-Bank Colorado Open Championships, the land now occupied by Green Valley Ranch Golf Club belonged to Frederick Ebert. Instrumental in drafting the first map of the Colorado Territory and the state's first constitution, Ebert invested heavily in agribusiness. Ebert Farms helped feed the young state's growing population.
Today, more than a century later, folks in and around Green Valley Ranch can again get farm-fresh meals from a business with the Ebert name. Ebert's Terrace, which opened shortly before May's CoBank Colorado Women's Open on the footprint of the former Green Valley Ranch clubhouse, celebrates the state's farming and ranching heritage with a menu rich in locally sourced meats, fish, vegetables, beers and spirits from the Centennial State.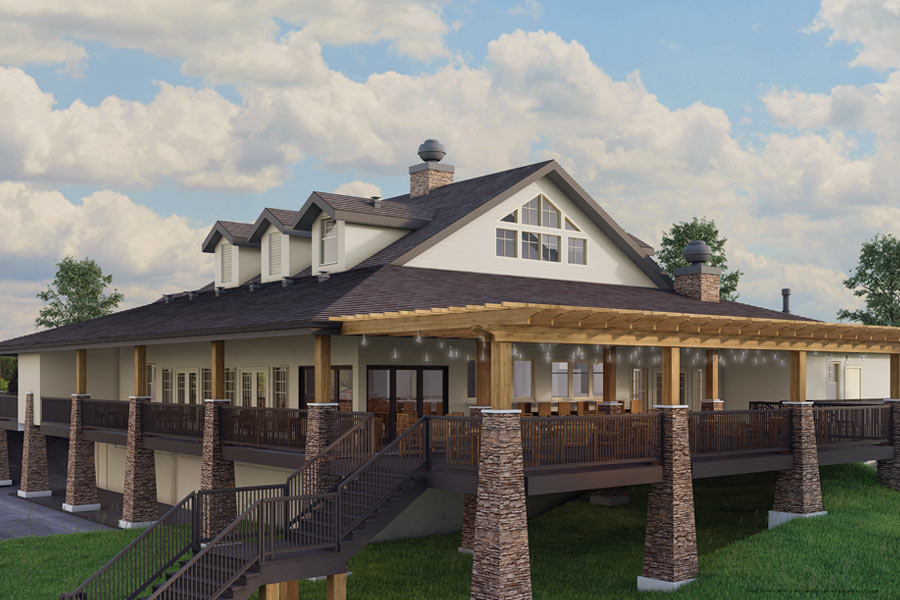 "Our menu is focused on our neighborhood," says Ebert's Terrace General Manager James A. Young, explaining that he sent surveys to 1,000 people "who live on course, who belong to it and play it often. Usually you'd get a 10 percent response rate. We got 30 percent. A lot of thought went into it."
The resulting menu features appearances by Red Bird Farms poultry—most memorably in a chamomile-brined, lightly-smoked, roasted half-chicken. A Fireside Bourbon barbecue sauce glazes a rack of dry-rubbed, marinated Colorado pork ribs. Local bison comes in burgers and a meatloaf wrapped in Tender Belly bacon. There are smoked rib eyes grilled to order, and carnitas featuring cider-braised, smoked Berkshire pork shoulder—a version of which also appears in a sandwich topped with Olathe corn slaw. Executive Chef Alec Bruno, who comes from Ocean Prime, may occasionally prepare Colorado trout as a special, but "sashimi-grade" Alamosa striped bass is always on the menu.
So are seasonal dishes featuring Boulder honey, Palisade peaches, Olathe Sweet Sweet Corn and other locally sourced produce. The fully stocked bar showcases spirits from Leopold Bros. and Breckenridge Distilleries, as well as Montanya Rum, Stranahan's Colorado Whiskey and craft brews from Dillon's Pug Ryan Brewery and the Denver Beer Company.
With Green Valley Ranch's golf operations now housed in the same building as the Jim McLean Golf Academy, Ebert's now commands an entirely upgraded space capable of seating 165 people indoors and another 80 on an expanded outdoor terrace. The outdoor area features radiant heat in the overhang, retractable walls that allow guests simultaneously to sit outdoors while bellying up to the bar, and a retractable roof that provides summer shade without blocking the northwestern mountain views. The décor is streamlined elegance. "We have TVs but we're not a sports bar," Young says.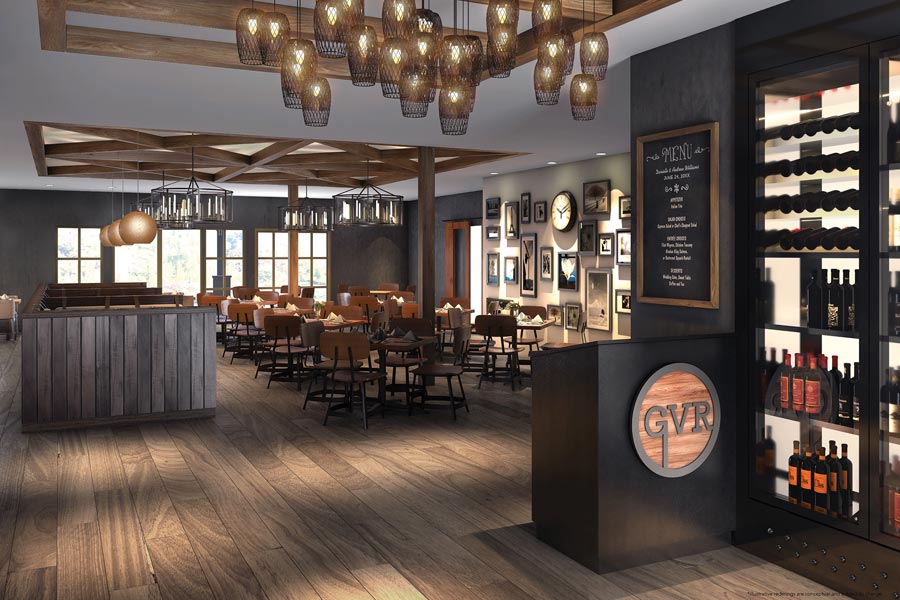 Ebert's inhabits the same building as the Oakwood Life Room, a quieter private area where as many as 150 Oakwood Life Club members—residents of the development's active- adult Fairways communities—gather, play cards, socialize and also enjoy Ebert's Colorado- centric cuisine.
Still, Ebert's bills itself as a place where "everyone is welcome," says Young, stressing the difference between customer service and hospitality. "Customer service is the right food at the right temperature delivered to the right person at the right time. Hospitality is how every customer feels from start to end. Some places focus on turn and burn. Not us. We want people to take time and relax and catch their breath. We're about community."
The New Inverness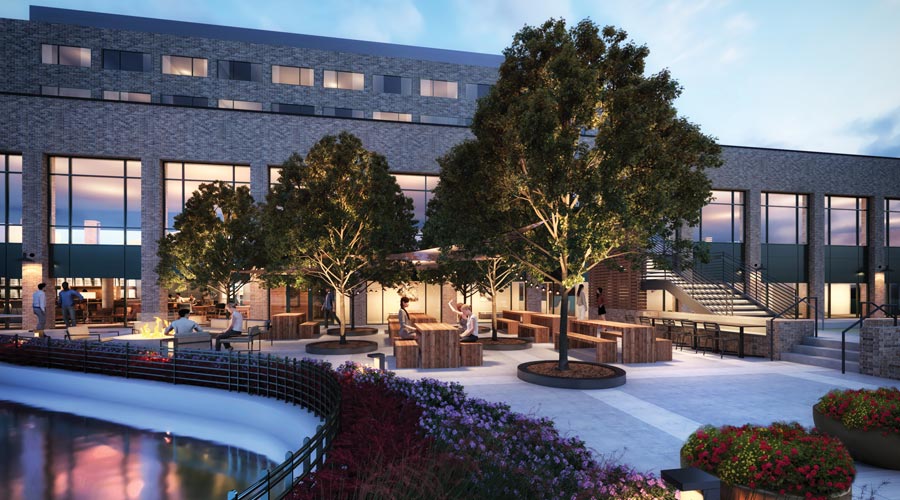 GreenValley Ranch isn't the only golf establishment renovating it's clubhouse and restaurant. This month The Club at Inverness will welcome members and guests to the Breckenridge Brewery Ale and Game House—the final piece in a multimillion-dollar series of upgrades that the 40-year-old hotel and conference center has undergone since Denver-based Silverwest Hotels purchased it in 2015 and set about converting it into the Hilton Denver Inverness.
"We've overhauled the entire ground floor–the golf shop, spa, locker rooms, event space, bridal suite and outdoor area," notes PGA Head Professional David Steinmetz. "We put down The Spotted Dog," he jokes, referring to the bar. "It's now an event space with a tent directly outside to create a phenomenal area for weddings."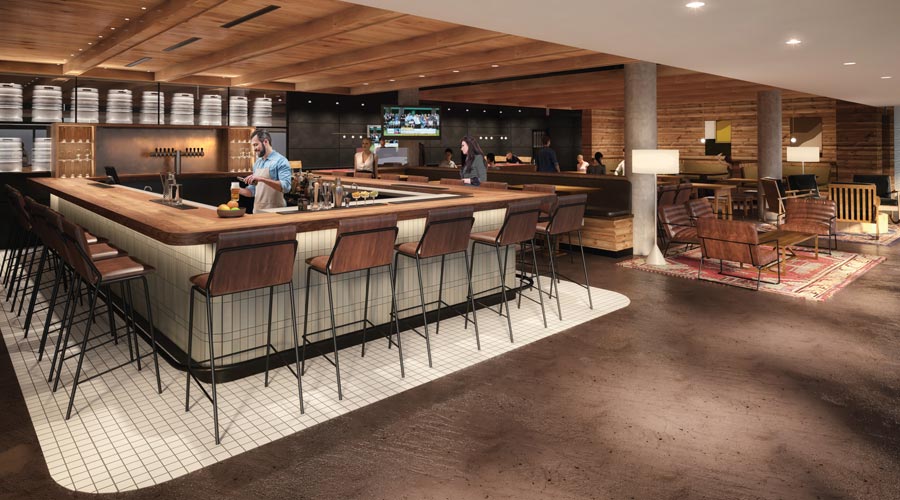 Gone, too, is the unsightly outdoor concrete staircase leading to the Garden Terrace, as ownership wanted more space for patio dining and a beer garden.
Those diners will be served by Breckenridge Brewery Ale and Game House, which now inhabits the erstwhile golf grille and adjacent event room. It features retractable glass walls to allow the dining and drinking to spill into an outdoor seating area and beer garden with a firepit near the pond. The concept of "Game House" manifests itself not only in the form of pool tables, cornhole boards and multiple indoor and outdoor activities, but also in the presence of game meats like elk and venison on the menu.
To reflect these changes, ownership this year also rebranded the semi-private, Press Maxwell-designed course to The Golf Club at Inverness from The Inverness Golf Club. The restaurant is open to the public, while members will have their own lounge, from which they can order food and drinks from the restaurant.
For more information on the Breckenridge Brewery Ale and Game House, visit hilton.com.
---
For more of the latest Colorado golf news, visit our NEWS & PROFILES PAGE.
Colorado AvidGolfer Magazine is the state's leading resource for golf and the lifestyle that surrounds it, publishing eight issues annually and proudly delivering daily content via coloradoavidgolfer.com.