Discovering a Casual but Cool Fit for On and Off the Golf Course
By Tony Dear
Two weekends ago, my teenage son came downstairs for breakfast looking…different. It's fair to say that, like a lot of kids his age, he doesn't peak on Saturday mornings. He's not exactly brimming with energy and raring to get stuck into his chores, nor is he at his best sartorially. As he approached the fridge, however, his mother and I fell silent. The T-shirt he wore was clean for a start. It wasn't on back-to-front or inside-out. It was a cool color and fitted exceptionally well.
After a few more silent seconds, he stopped, looked at us and asked if something was the matter. We shook our heads while continuing to stare . "Oh, the T-shirt," he said. "You like it?"
We did, so asked where he'd got it to which he replied "Online, company called True Classic."
"Expensive?" I asked because…I'm the dad.
"No, got a six-pack for about $80."
The effect this simple piece of cotton (60% ringspun cotton, 40% polyester) had was really quite remarkable, and I wondered if something so basic could produce similar results on a dad-bod the dad had more or less given up on some years ago.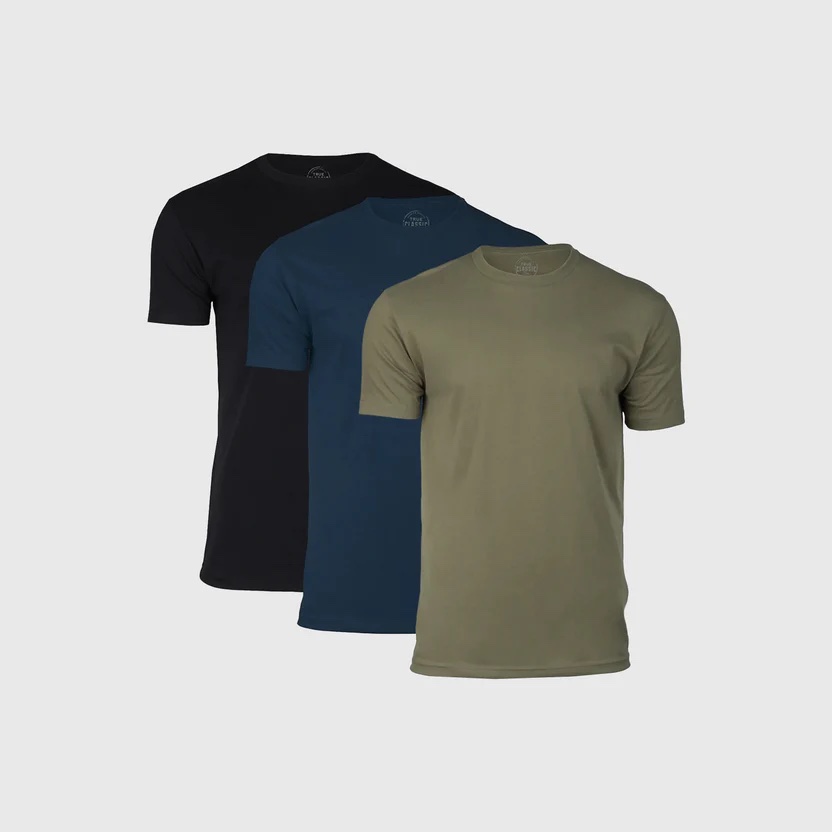 The Ts all looked good on the company's web site, but I was really hoping to find something I could play golf in and was delighted to see a range of similarly basic, unadorned (how I like them) and well-fitted Polos.
So I bought some, and they arrived within a couple of days. And yes, even if I say so myself, I think they look good. They fit amazingly well and feel great. I wore them for nine holes the other evening and, though none of my guy friends were ever going to compliment me on the cut of my shirt, I could tell they liked it. Best of all, my wife said some nice things about my appearance – something that's not happened in a while.
This week's item is not aimed specifically at golfers and wasn't made by a golf company. I think this maybe the first time that's happened, but also feel this one could be as useful as anything posted here before…for guys at least (the company isn't making women's clothing yet). And there's plenty of other stuff that will fit right in at the driving range or golf course – sweatshirts, hoodies, shorts, hats, socks – provided it's not Augusta National, perhaps.
True Classic launched in September 2019 and had done $250,000 worth of business by the end of the year. In 2020, it did $16m, and last year $94m. This year, the Los Angeles-based company which donates over 40,000 T-shirts every month to military veteran causes, looks set to do over $150m of business.
The co-founder and CEO, Ryan Bartlett, is more of a hockey man than a golfer, but played on his high school golf team in northern Michigan. He still loves the game and plays as often as he can which, sadly isn't often these days since his company's sales went berserk. "With our polo shirt,," he says. "I knew how to make the best polo because I have so many and know what I don't like about them. So, I changed it."
Those who play sports are apt to say that if you look good you feel good and if you feel good you play good (yes, yes, the spell/grammar check is advising me to say 'well'.) If you've not been thrilled with the way you look or have played for a while (and your wife is tired of you wearing the same old togs), may we suggest you take a look at True Classic.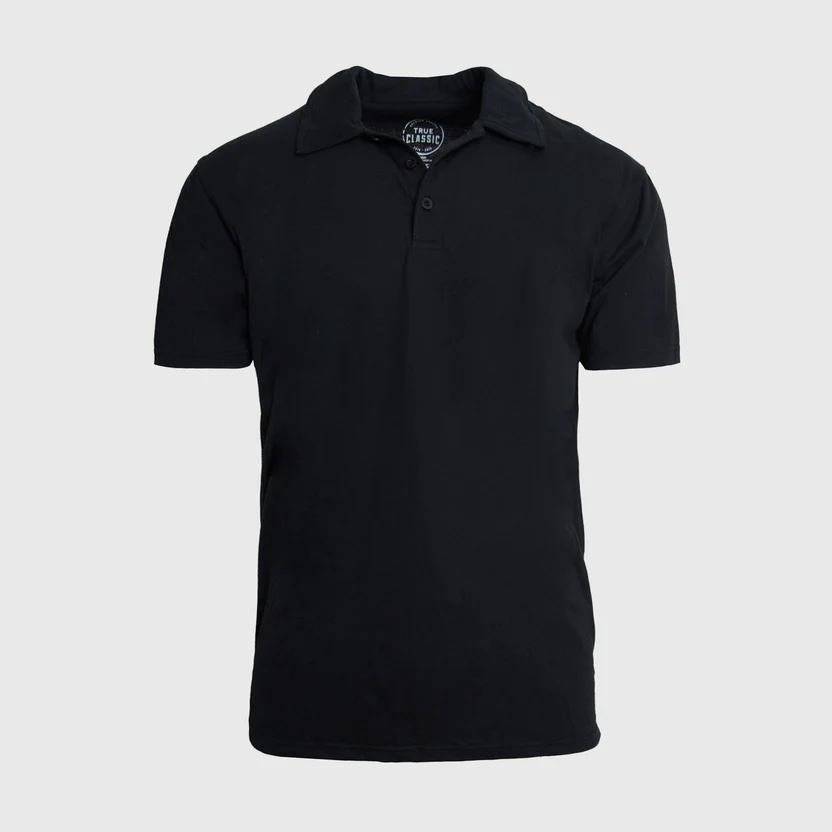 Classic Polo 6-Pack – $101
The American Polo 3-Pack (Red, White and Blue) – $62
Cardinal Red Fleece Zip Hoodie – $35
Navy All-Purpose Cap – $20
Black All-Purpose Cap 3-Pack – $49
Heather-Gray Ankle Sock 3-Pack – $24
White Never-Show Socks 3-Pack – $24
Carbon Active Quick-Dry Shorts with Liner – $40
www.trueclassictees.com
---
Colorado AvidGolfer Magazine is the state's leading resource for golf and the lifestyle that surrounds it, publishing eight issues annually and proudly delivering daily content via coloradoavidgolfer.com.