Garmin just took the next step in portable launch monitor technology with its incredible Approach R10.     
Even in this fast-paced, high-tech world where amazing new gizmos are rapidly usurped by something even lighter, stronger, quicker, smaller and, invariably, cheaper, and in which we've almost become  unresponsive to cool new stuff, there is still the occasional product release that make us pause for a moment and silently mouth the word 'Wow!'
Garmin's new Approach R10 portable launch monitor and golf simulator did it for me earlier this week. After portable launch monitors became a thing a few years ago, something with the R10's impressive capabilities could have been predicted, but now that it's here it's still astonishing.
The first thing that grabs you is, of course, its size – barely bigger than a deck of playing cards. In fact, it looks freakishly small considering the number and complexity of the things it can do. There's no screen so you need to pair it (via Bluetooth and the Garmin app) with a phone (iOS or Android) or tablet.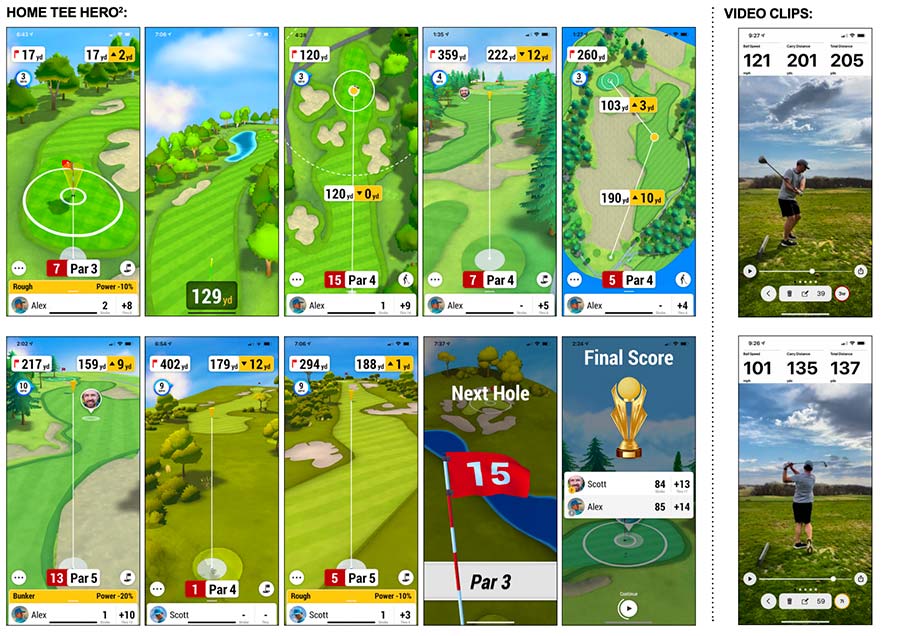 The R10 is, first and foremost, a launch monitor that gives you more than a dozen metrics – clubhead speed, clubface angle, club path angle, angle of attack, ball speed, launch angle, launch direction, spin axis, spin rate apex height, smash  factor, carry distance, total distance and deviation distance. The manufacturer publishes the R10's accuracy numbers and they're pretty good though the '+/- five yards' for Carry Distance might not do it for particularly demanding launch monitor-buyers. The bigger complaint, however, might be that spin-rate isn't measured but rather calculated using various other metrics as factors.
Rather than worry about these two 'Cons', however, we prefer to highlight what the R10 can do and how little you pay, relatively speaking, for what is a remarkable product.
The video mode allows you to capture your swing on video with the metrics on-screen. You get audible feedback too, the device telling you within a second all about the shot you just hit.
Its other major function is as a multi-player golf simulator. Subscribe to Garmin's Home Tee Hero software for $9.99/month or $100/year and you get access to 42,000 real-life golf courses. The graphics aren't a patch on those of E6 Connect or Golf Club 2019, but those platforms offer fewer courses and are a great deal more expensive.
You can use the R10 indoors and outside, and it doesn't matter if you're left or right-handed. And the battery lasts for an incredible ten hours.
---
For more on the latest and greatest gear in golf, visit our GEAR PAGE.
Colorado AvidGolfer Magazine is the state's leading resource for golf and the lifestyle that surrounds it, publishing eight issues annually and proudly delivering daily content via coloradoavidgolfer.com.