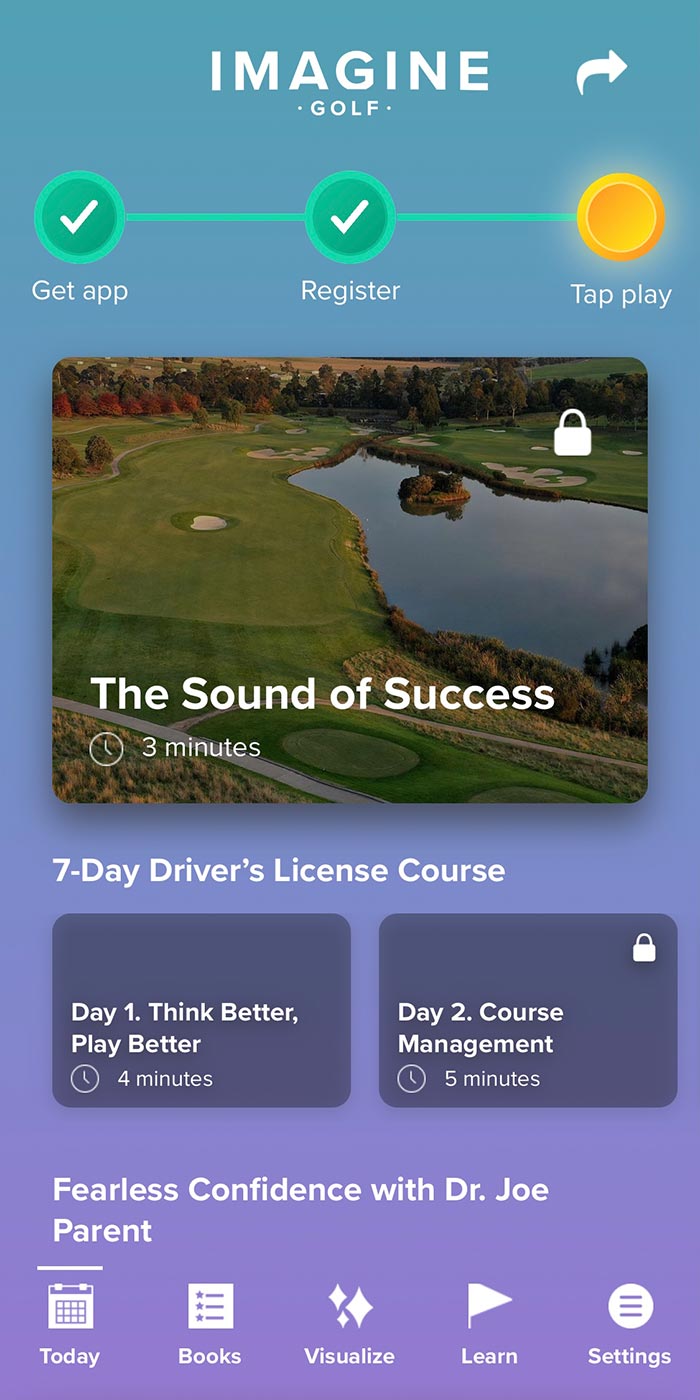 When any piece of golf equipment – animate or inanimate; physical or virtual; solid or immaterial attracts this much attention, and receives so many glowing endorsements, you've just got to take a look.
By Tony Dear
'Uncle Baby Billy' is clearly a fan. "For the best in mental training when it comes to your golf game check out @imaginegolfers," he says on Twitter. "It's helped me go from a 13 index to a 6.3 in a matter of months. 'Courageous timidity' has helped me keep the ball in play. I'm long with everything thanks to a (wild) college baseball swing, (but) keeping the ball in play, focusing on the next shot, and remaining neutral have me headed towards low numbers consistently."
Someone else pointed in the right direction is John from Florida. "I want to share some good news," he says. "I shot a one-over 72. Lowest score of my life. A testimony to Imagine Golf."
"I'm learning a lot from these lessons," says Sam via email. "They've helped me bring my score down from 121 to 90."
These delighted golfers certainly aren't the only ones loudly proclaiming the benefits of Imagine Golf, which has been downloaded more than 200,000 times. It currently has over 3,000 five-star reviews, and the company that created it – Bay Area-based TLDR, Inc. – keeps a spreadsheet of the most gratifying feedback it receives. Right now the list comprises 214 comments from golfers all over the world, and of all standards, who say things like "So happy to have found this", "Showing to all my students", "The perfect way to start the day", "This is the best thing that could have happened to my golf game", and something that crops up frequently "Thank you".
So what is it? What is this Imagine Golf that appears to be turning frustrated, dissatisfied folk into happier, more grateful, lower-scoring golfers?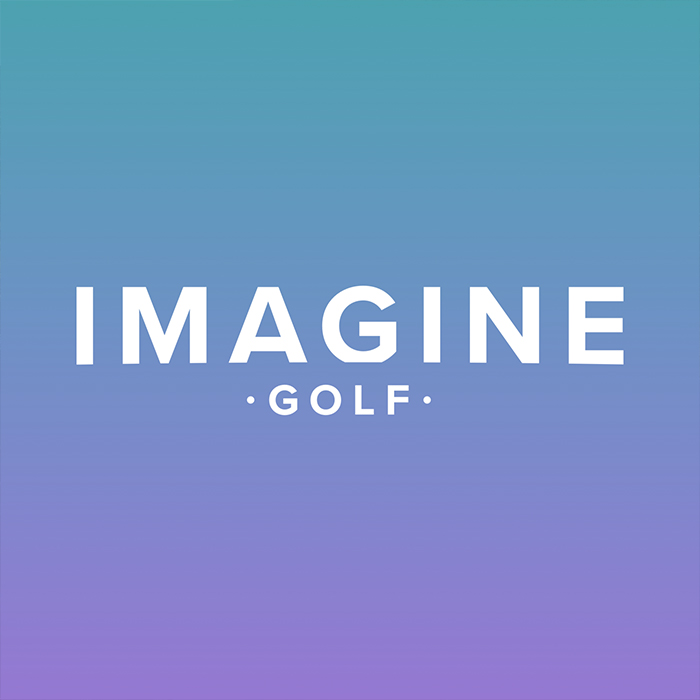 In short, it's an app that will help you think better on the golf course…much better. Built by North Carolina native Malcolm Scovil, a devoted golfer who studied economics at the University of St. Andrews where he played the Old Course an estimated 200 times and who later shared a flat in London with two Englishmen who developed the incredibly successful Calm meditation app, Imagine Golf features short, mental-game tips and inspiring wisdom from some of the game's most successful players, teachers, writers, course architects, commentators, statisticians, and psychologists.
Launched just over a year ago, Imagine Golf already has an impressive archive of audible stories and sessions curated by Scovil and his team, and begins each day with a three-minute lesson many subscribers find not only improves their golf but other parts of life too. "It's great advice, every day," says Marcia M. "It's increased my love of the game, but also improved my overall outlook on life."
"I'm amazed how at peace I feel after listening and affirming the quotes," says Daniel S. Meanwhile, 'Adlouxo' says he (she?) is so grateful Imagine Golf is now a part of his daily routine. "Sets the day just right," he adds.
We found four subscribers from our neck of the woods who happily recommend Imagine Golf to their fellow Coloradoans. Travis Rhuby who plays at Saddle Rock and Murphy Creek with a 3.3 index has been using the app for about a year and has seen significant improvement in his game. "I often have back-of-the-mind thoughts that pop into my head while I'm playing," says the Century Club member (has listened to over 100 sessions). "They have definitely helped me improve and be confident enough to compete in the Aurora Amateur last year (planning to play this year) and the upcoming Denver Amateur at City Park."
Arash Momeni plays all over Denver, but particularly enjoys CommonGround where he plays to "about 15". Though he says he's so far been unable to quantify the impact Imagine Golf has had on his golf, he knows it has had one. "I'll say this," he concedes, "it has helped me play more carefree and with less stress. I feel more deliberate in my swings and thoughtful throughout the round. It has definitely increased my overall enjoyment of the game."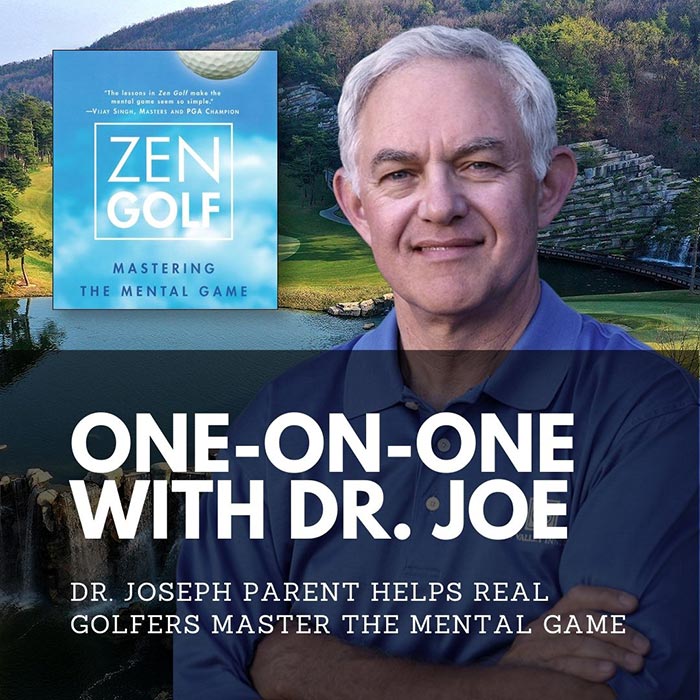 Nick Moschetti plays off 16 and tees it up at Raccoon Creek, Bear Dance, and Fox Hollow. He enjoys weekend trips to Keystone, and is soon headed to Pebble Beach to celebrate a buddy's 40th. He's been using Imagine Golf for two months and listens every day on the drive to and from work. "There have been so many great lessons," he says. "I particularly enjoy anything with Jack Nicklaus, but there's so much else. I'm conscious of the lessons as I play. It helps still my mind and enables me to focus on the shot much better than I used to." Moschetti says his favorite lesson so far, besides anything with Nicklaus, was probably 'the one about breathing exercises'. "It's called the 6-2-7," he says. "You breath in for six seconds, hold it for two, and breath out for seven. It's really helped me relax on the course, and I use it every time."
And then there's 12-hcp Ben Miller who likes to tee it up at Bear Dance, Riverdale Dunes, and the Ridge at Castle Pines, who has listened to the app every day since it first appeared, and who says it has played a significant part in his handicap coming down five strokes in the last 12 months. "I try to do something to improve my game every day," he says, "and this is now part of my morning regimen. My favorite lesson was Pia Nilsson and Lynn Marriott's description of the Think Box and Decision Line."
An exciting recent addition to Imagine Golf's growing library of content has come from Dr. Joe Parent, one of the game's most admired performance psychologists who has the distinction of coaching both a man (Vijay Singh) and a woman (Cristie Kerr) to #1 in the World Golf Ranking. Golf Digest has named him one of the top mental-game experts in the world, and his highly-acclaimed 2002 book 'Zen Golf: Mastering the Mental Game' has been named one of the most important golf psychology books ever written.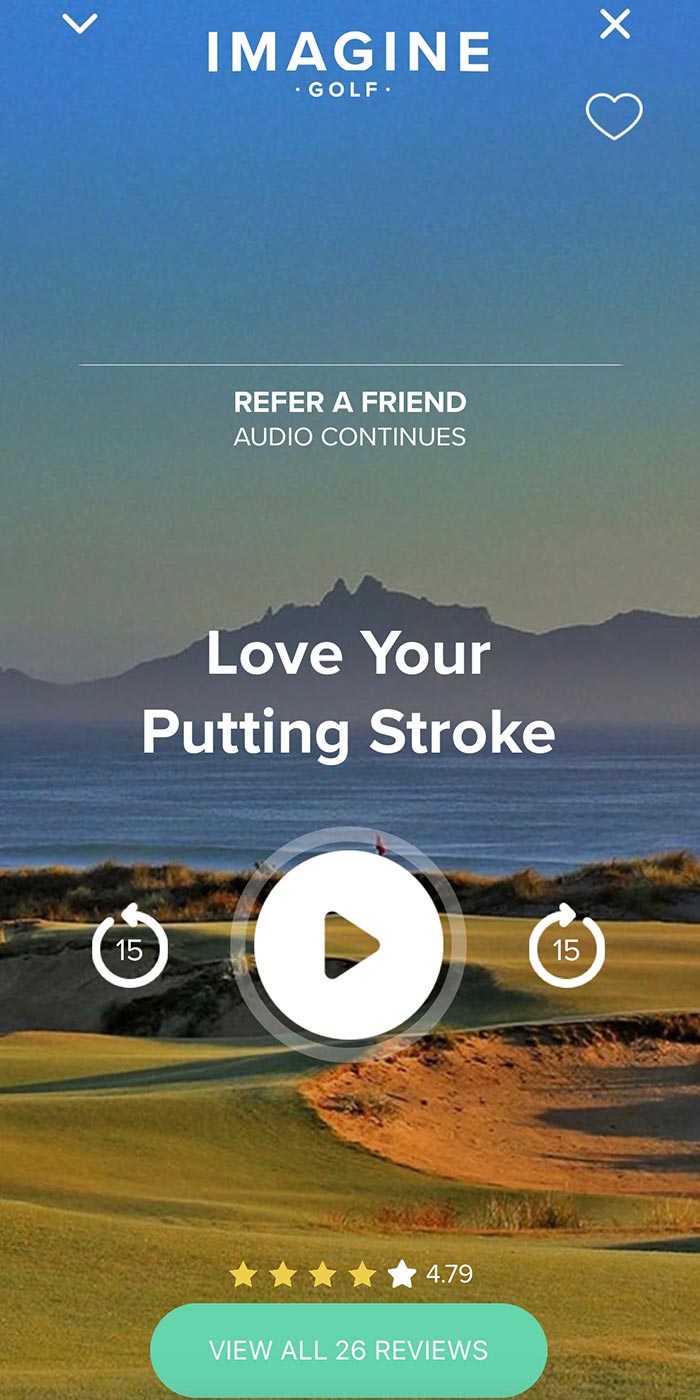 "Dr. Joe began providing content for us in April," says Scovil, "and it is already proving very popular with subscribers. Our first series with him will consist of five sessions – one every two weeks. They'll include 'Firing Your Evil Caddy', creating a 'Post-Shot Routine', and 'Making Every Putt'."
And, in addition to the on-going series, Parent will occasionally be providing insight and tips to certain subscribers one-on-one. Yes, just like he does with Tour players. "We'll identify our most active subscribers and invite them to have a personal lesson with him," says Scovil. "We'll record it and make it available to our subscribers many (most?) of whom will benefit. It's actually a model I saw used by celebrated Belgian psychotherapist Esther Perel, and I think it will work very well for Imagine Golf."
Lest you think this is some sort of advertorial for the Imagine Golf app, it is worth mentioning that mental game strategizing won't necessarily work for everyone. It's unlikely to be much use, for instance, if your swing truly sucks. "And some people just don't believe in it," admits Scovil. "If you've convinced yourself it can't help, and you won't open yourself up to the possibilities, then of course it won't work."
An awful lot of golfers do believe addressing their mental approach to the game can have a significant impact on their success, however. And over 200,000 of them are now utilizing the Imagine Golf app to help them realize their potential.
---
A limited amount of content is available for free. Or try a seven-day free trial. Once the trial is complete, either cancel or purchase. Once you become a subscriber, you can access everything on the app (iOS and Android).
Annual member – $36
Monthly member – $4
---
For more on the latest and greatest gear in golf, visit our GEAR PAGE.
Colorado AvidGolfer Magazine is the state's leading resource for golf and the lifestyle that surrounds it, publishing eight issues annually and proudly delivering daily content via coloradoavidgolfer.com.