Colorado Gives Day makes it easy.
By Jon Rizzi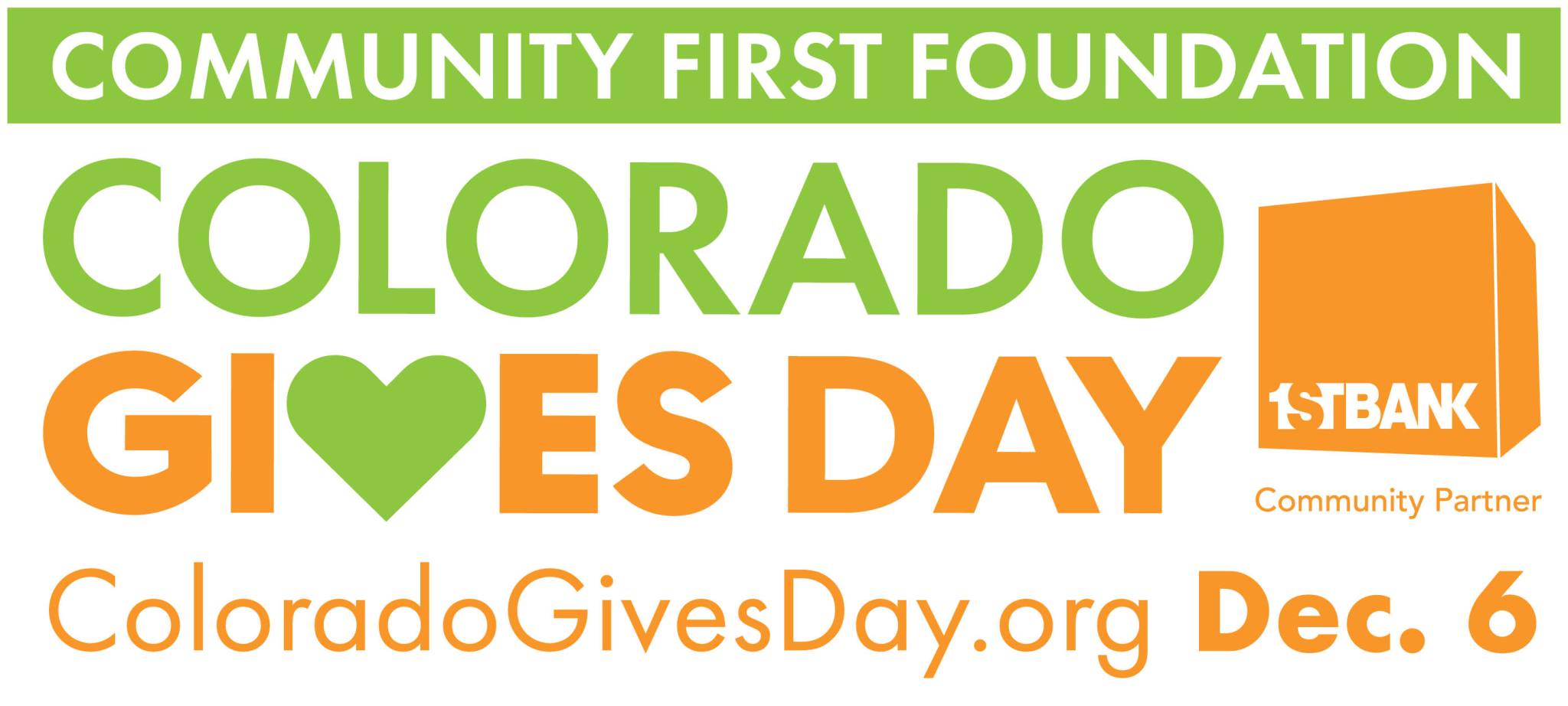 On the first Tuesday of the past 12 Decembers, Coloradans have donated more than $362 million to more than 3,000 nonprofits across the state that make a difference in people's lives.
No matter what your cause—medical research, education, housing and shelter, civil rights, animal welfare,  arts and humanities, the arts, the environment or another philanthropic endeavor—Colorado Gives Day makes it easy to find the organization that resonates with you. Just go to coloradogives.org on or before Tuesday, December 6.
So why should you, as a golfer who begrudges even giving strokes, think about giving away money—especially in this economy?
Well, for one, you should give where you live—and chances are you spend much of your life on a golf course.
Also giving is encoded in golf's DNA. Charity golf tournaments in Colorado annually raise millions for worthy causes, and as we've often heard, the PGA TOUR donates more money to charity than the other major sports combined.
Beyond that, however, the outreach programs affiliated with golf—First Tee, PGA REACH and myriad other organizations—improve the existences of children, veterans, the disabled, women and people of every color. Those programs also seek to improve the environments in which those individuals play, making them both hospitable and healthy.
Herewith a list and brief description of those organizations based in Colorado.
You can find those marked with a *  at www.coloradogives.org. All can also be contacted through their websites.
The First Tee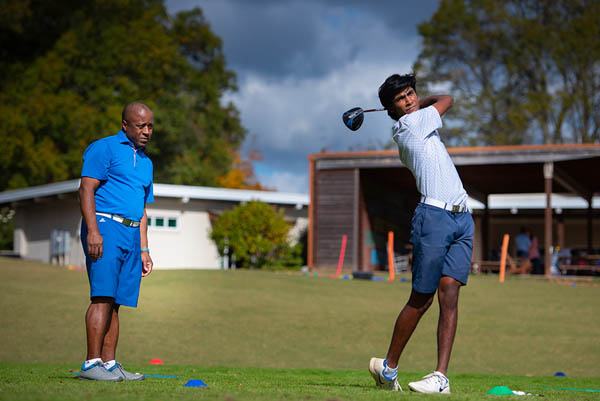 A 22-year-old national youth development organization that enables kids ages 5-18 to build the strength of character that empowers them through a lifetime of new challenges. Colorado boasts three First Tee chapters, each with its own dozens of its own local programs and partnerships.
One of the benefits of a donation to The First Tee is the Colorado Child Care Contribution Credit. "Because monetary contributions to our youth programs qualify for this tax credit," First Tee–Green Valley Ranch CEO Kevin Laura explains, "you may be able to decrease the after-tax cost of your gifts by more than 50 percent. The effect of the credit is that half of your donation is offset by a reduction of your Colorado income taxes."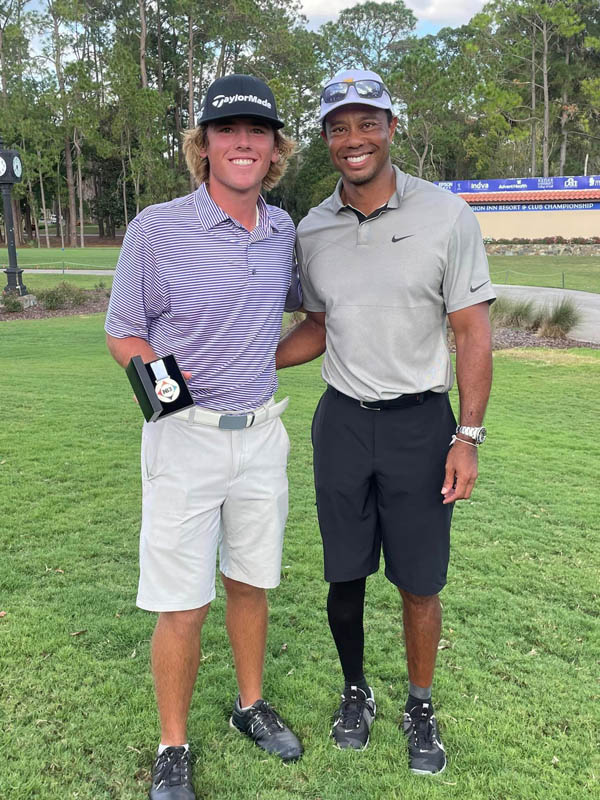 The three chapters are:
       * First Tee – Colorado Rocky Mountains (formerly First Tee Denver). The third-largest chapter in the country annually enrolls 10,000 kids with the mission of "educating and inspiring them academically, socially and physically through the game of golf." FTCRM has 28 green-grass facilities (including the main one at City Park Golf Course in Denver), four junior courses and learning centers spread throughout 10 counties. firstteecoloradorockymountains.org
       * First Tee – Green Valley Ranch. Serving parts of Denver, Aurora and Commerce City, FTGVR is the main program of the Colorado Open Golf Foundation, which also operates the Inspirato Colorado Opens.  Participants in the highly successful First Tee Life Skills Program benefit from an onsite Learning Center, 27-hole golf facility (including a 9-hole short course); a complete practice area and a full-service clubhouse. firstteegreenvalleyranch.org
        * First Tee – Southern Colorado (formerly First Tee Pikes Peak). The youngest of the three chapters opened in 2013 in Colorado Springs, and now also serves Woodland Park and Pueblo. The chapter focuses on a mixture of core values such as honesty, integrity, responsibility and confidence, and life skills such as emotional and mental management, along with goal-setting and problem-solving. The chapter hosts winter programs at its 15,000-square-foot indoor golf facility near the Citadel Mall. firstteesoco.org
*Colorado PGA REACH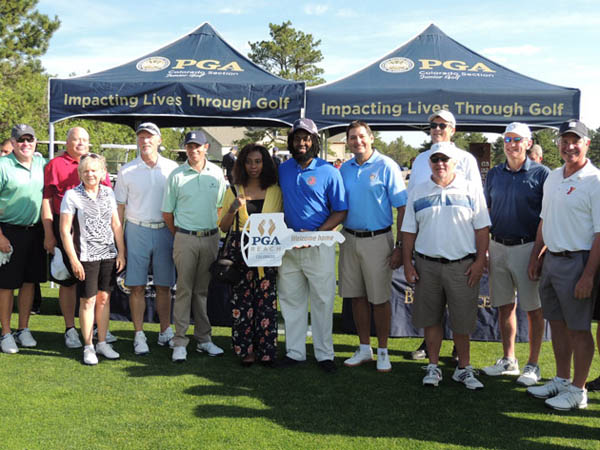 Founded in 1996, the charitable arm of the Colorado Section of the PGA of America is dedicated to making a positive impact on the lives of youth, military service members and diverse populations through golf. PGA REACH's Youth Pillar hosts Golf in Schools, PGA Junior League and Drive, Chip & Putt. The Military Pillar provides golf as a therapeutic rehabilitation tool for all veterans, active duty, retired and family support members. The Diversity and Inclusion Pillar animates all activities, programs and business conducted by the organization, including scholarships and grants and support of the United States Olympic Committee's FLAME (Finding Leaders Among Minorities Everywhere) program.  coloradopga.com/colorado-pga-reach/
*Colorado Golf Association

More than just the provider of your handicap and conductor of state championships and rules seminars, Colorado's governing body of amateur golf creates programs in support of its 65,000 members, as well as nonmember adults and children through unique and innovative community outreach. The CGA aims "to represent, promote, and serve the best interests of golf in the state of Colorado."coloradogolf.org
*Colorado Golf Foundation

The 10-year-old organization was established to support the many organizations who use golf as a tool to develop future generations, not just as golfers but as leaders and contributors to society. It has three main areas of impact: youth/player development from beginners all the way to elite players; caddie programs such as the Solich Caddie & Leadership Academy and others across the state, as well as a Colorado Caddie Summit; and community partnerships with nonprofits that wish to introduce golf to those who may not otherwise have a chance to benefit from all this great game has to offer. coloradogolffoundation.org
Rocky Mountain Environmental Golf Institute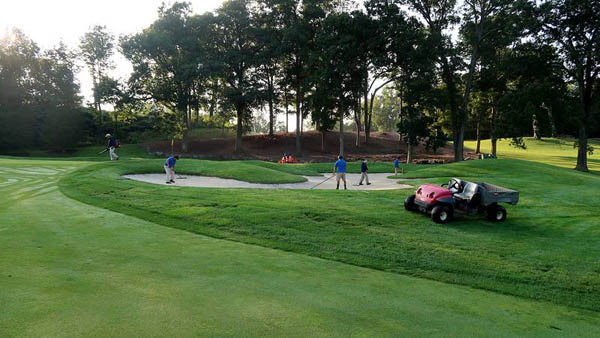 Dedicated to "uniting people to support golf and enhance the environment where the game is played," the charitable arm of the Rocky Mountain chapter of the Golf Course Superintendents of America raises monies for education and research in turfgrass and related golf course amenities, as well as for scholarships for individuals aspiring to careers in golf-course management or other academic fields.   rmegi.org
Golf History of Colorado Foundation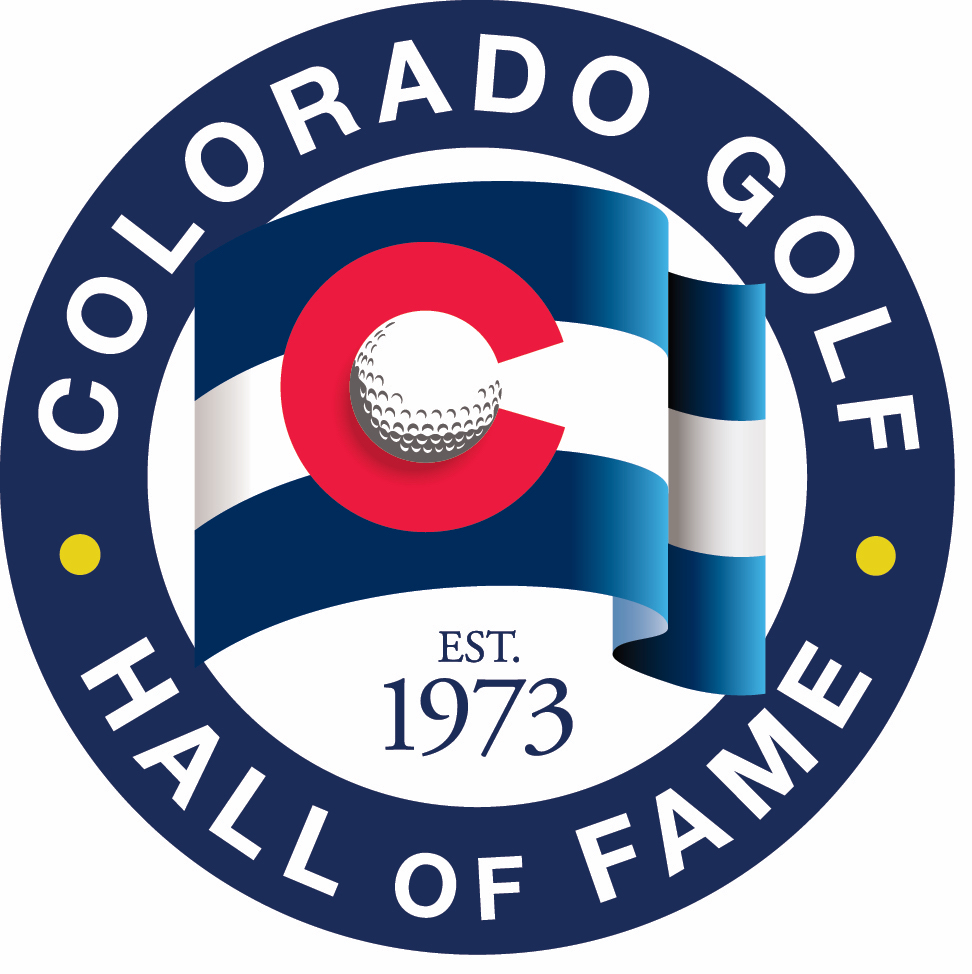 Recognizing the past, honoring the present and ensuring the future of golf in Colorado, the Golf History of Colorado Foundation runs the Colorado Golf Hall of Fame. The 50-year-old organization, which will relocate to The Broadmoor this spring, honors the men and women who have made a profound impact on Colorado golf. In doing so, the organization also preserves state's golf heritage, recognizes contemporary achievement and promotes the future of the game through support of junior golf and programming that shines a light on the rich tradition of Colorado golf. coloradogolfhalloffame.org
For other worthy golf-related charities, click here.
---
Colorado AvidGolfer Magazine is the state's leading resource for golf and the lifestyle that surrounds it, publishing eight issues annually and proudly delivering daily content via coloradoavidgolfer.com.